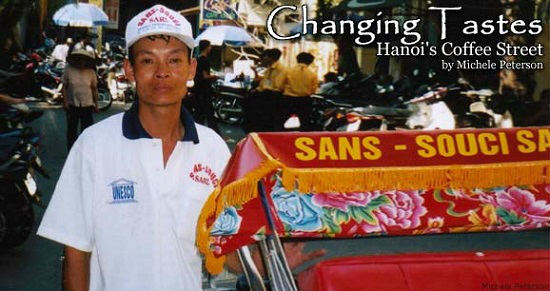 Hanoi's Old Quarter
I usually avoid rodents or anything with a long tail and a furtive look. Yet, there I was cruising Hanoi's Old Quarter, hot on the trail of a weasel. Or, to be more specific, his droppings.
In a country where items like snake blood and dog tails are occasional menu choices, ca phe chon, or weasel coffee, is in a class all its own.
Coffee growers feed coffee beans to weasels, and after the beans pass through the animal, they are collected, ground and brewed. The process gives the coffee a musky, smooth flavor.
Derisively dismissed by some Westerners as "rodent roast" or even "crappuccino," the expensive brew is a winner in the upmarket cafes that are fast replacing Vietnam's traditional streetside tea stalls.
Eager to experiment, I figured there was no better place to track down the traditional brew than among the narrow streets of Hanoi's Old Quarter.
The area has been bustling since the 13th century, when Hanoi's guilds established a commercial section near the Red River and Hoan Kiem Lake in central Hanoi.
Each street begins with the word hang (merchandise), followed by the name of the item traditionally sold on that street. There is everything from Tin Street to Ghost Money Street to Coffin Street.
Some streets are former shells of themselves: Hang Vai (Bamboo Street) has only a few stacks of bamboo to distinguish itself, while other streets have created new identities in response to the changing needs of shoppers.
Going to Coffee Street
Hang Hanh, or Coffee Street, formerly called Onion Street, has undergone an aromatic transformation, becoming a favorite stop for those craving a jolt of caffeine.
Businessmen heading to work, backpackers consulting Lonely Planet guides and hip motorbiking locals all head to this narrow street where onion stalls have become coffeehouses.
As I made my way across Hang Gai (Silk Street), young women perched on Honda Dream motorbikes wove through traffic, their white silk ao dai tunics tucked safely beneath them, while bells clanged incessantly from rickshaws that veered past bicycles laden with live chickens.
Finally, I reached Coffee Street and, in the quiet narrow alley where almond trees spread their wide branches and the fragrance of sua blossoms brushed away the traffic fumes, I sat on a patio and imagined I'd been transported into Vietnam's historic past, when colonialism reigned.
For over 50 years, Hanoi, the capital of French Indochina, shimmered as one of the jewels of the French colonial empire.
Thousands of French administrators, merchants and artists lived on Hanoi's shaded streets, and traces of their legacy can still be felt in the faded colonial architecture and, of course, strong French coffee.
Today, women with conical hats still carry produce in baskets borne on shoulder poles past street vendors serving bowls of pho soup from boiling vats on the sidewalk.
And yet cell phones compete with roadside barbers for attention. This modern influence reflects the changes sweeping the country.
Trung Nguyen Café
Trung Nguyen café capitalizes on the Vietnamese's nostalgia for their romantic past. Since it opened in 1996, the country's first franchise has expanded to more than 1,000 locations by marketing a chic Vietnamese identity.
It's an image that combines the sensuous colonial past of French Indochina with traditional Vietnamese flavors, such as that of its signature blend, weasel coffee.
With expansion underway to Tokyo and overseas markets, this company hopes to redefine consumer tastes.
But the taste may be too unusual for some.
Earlier, Bao, the young desk clerk at my hotel, had looked shocked at my intended coffee plans, and disclosed that, historically, villagers followed the little carnivores, gathering their droppings by hand.
A far cry from the barista serving staff at Starbucks back home, I thought.
"The digestion and excretion process enhances the taste of the beans," he explained.
He added that nowadays, the beans never see a rodent's innards, and instead go through a synthetic process that simulates the effects of a journey through the weasel's digestive tract.
Or perhaps so proponents of the brew say, I mused.
"Perhaps Madame might prefer a cappuccino?" Bao suggested helpfully, as I headed out.
Later, reflecting on Bao's words as I scanned the menu at the cafe, I found doubts about the evacuation process tiptoeing through my mind.
"How do I know if it is authentic?" I asked the server, hoping for the synthetic non-droplet version. The server just shrugged.
Deciding that perhaps I didn't really want a coffee after all, I settled for juice and a croissant.
I guess you could say that I weaseled out.
If You Go
Dak-Linh Café, Hoan Kiem Lake. This outdoor café is nestled among the trees on the southwest shore of the lake.
The tables offer a view of badminton matches, tai chi exercisers and, after nightfall, young Vietnamese couples whispering softly to each other over candlelight.
Trung Nguyen Café, 61 Pho Dinh Tien Hoang. Get your weasel coffee at Vietnam's answer to Starbucks. Its flagship Hanoi location is beside Hoan Kiem Lake.
Among its nine "creative" varieties you can be guaranteed a taste of some of Vietnam's best coffee.
Café Nhan, 23 Pho Bao Khanh. Situated on Hanoi's main nightlife strip and popular with young Hanoians, Café Nhan offers quiet rooms for large groups, private nooks for courting couples and breezy balconies for people-watchers.
Au Lac, 57 Pho Ly Thai To. Located near the prestigious Sofitel Metropole hotel in the French quarter, Au Lac is the sort of place where guests can imagine themselves circa 1954 or as an extra in the film The Quiet American.
Win Hotel, 34 Hang Hanh. This mini-hotel right on Coffee Street can help you keep the caffeine buzz going night and day.
Rooms start at $20 a night, and include breakfast with a view of the street action and, of course, strong coffee. Reservations can be made directly, or through www.Vietnamstay.com.
Vietnam National Administration of Tourism
www.vietnamtourism.com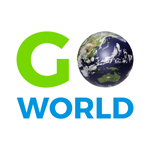 Latest posts by Go World Travel Magazine
(see all)