Our plan was to see as much of the Philippines as we could in the two weeks we had, starting in Manila, going to Cebu, Bohol, Siargao, Vigan, and back to Manila.
Traveling in the Philippines
Through pouring rain and harsh sunlight, we adventured through beautiful cities and landscapes to explore a culture and wildlife that was completely foreign to me.
I was amazed at the variety I found throughout the trip – from urban Manila with its wonderful restaurants and bars nestled in between homes and corporate buildings and cast with flush and vibrant lights to the holistic and freeing surfer culture in Siargao. It felt like every destination was a country of its own with only the look and smile of its people to link it to the last.
Out my many trips to Asia, the Philippines was never a destination I had on my bucket list. However, since my girlfriend is Filipino, she wanted nothing more than to explore her homeland with me.
Travel in Manila
From the moment we landed, I quickly realized the chaos I felt in my travels to Thailand were ever more present in the city of Manila. I saw packed jeepneys, markets that encroached onto the street, and traffic lights that sometimes turned more into decoration rather than a tool to keep order. Our second stop, Cebu, was no different, maybe even at times the perfect rival to Manila.
Bohol
It was our third destination, Bohol, that opened my eyes to the serenity that could be felt throughout the islands of the Philippines. We found a driver to show us around. We stopped along the coast and rice terraces so we could explore and film the life we saw.
It poured the entire time we were there, but I wouldn't have it any other way: Standing atop a hill staring down the Cadapdapan rice terraces, wet from head to toe, only to watch the cloud split for just a few minutes and cast sunlight down the valley ahead of me. Moments like these define a trip.
A Visit to Siargao
Next up was Siargao. An island known for its surfer culture and great food is a hard place to pass up. I couldn't be happier that we didn't.
The second we landed, we were so excited for sunlight that we rented scooters and began to aimlessly wander. We quickly realized that any direction you turned was more beautiful than the last.
For a major tourist destination, much of the island still feels untouched and wild. Those we met were welcoming and playful. If you ever do end up in Siargao, I highly recommend getting lost in the palm tree forest that covers practically the entire island.
Many people opt to island hop around the small and truly radiant islands that surround Siargao. If this is something that you do, ask a habal-habal driver if he knows someone with a boat, as we did. It was half the price our hostel was offering.
Arriving in Vigan
Leaving Siargao was bitter. Landing in Vigan was pretty sweet. Vigan is a small town in the northern Philippines known for its well preserved city. It was built back when the Philippines was still a Spanish colony.
Abel weavers are scattered throughout the city and will often invite you in to watch the traditional practice of pottery where no electricity is used at all. Vigan is an impressive show of enduring culture and Calle Crisologo is the market where all these goods are sold.
When making this film, my main goal was to show the diversity of the country and its beauty. At times I felt like I was staring in the past, and at others, beautifully present. Pearl of the Orient Seas is my ode to the Philippines and all its beauty.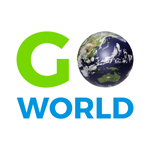 Latest posts by Go World Travel Magazine
(see all)