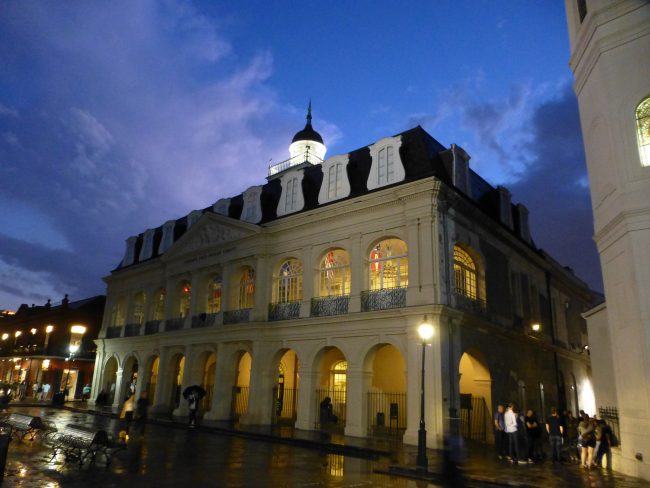 Quick quiz: Think swinging jazz and soulful blues played in music clubs and by street musicians outside. Picture sidewalks crowded with people sipping beverages from plastic cups as they stroll along.
If you guess that describes New Orleans, you're right – but there's more.
Now see yourself visiting museums whose focus ranges from food and festivals to history and mystery. Where? New Orleans again.
Many visitors to "the Big Easy," as it's nicknamed, are on a quest for fun and frivolity, and both are there in abundant supply. For those seeking something a bit more educational but no less enjoyable, there's also a fascinating history, rich cultural mélange and attractions for people with a many interests.
Museums in New Orleans
Anyone seeking to delve below the surface of the city's well-known appeals has an inviting choice of museums that await exploration — nearly four dozen which span the alphabet from A (Art) to Z (Zoo). Together they offer insight into both aspects of New Orleans for which it is famous along with less-well-known but no less intriguing tidbits.
Now don't get me wrong. During our recent visit my wife, Fyllis, and I spent time walking along Bourbon Street, enjoying music both in bars and on street corners, and partaking of meals that will linger in our minds long after they've left our taste buds. But we also satisfied our curiosity at several museums that, we concluded, too many people may overlook.
The Historic New Orleans Collection
A good place to being an exploration is The Historic New Orleans Collection. From its rather modest start, this institution has expanded to occupy 10 historic buildings on two campuses in the iconic French Quarter.
Exhibits present the history and culture of New Orleans, Louisiana and the entire Gulf of Mexico region. They document major historical events that have shaped the area as well as the everyday lives of people who passed through and settled there.
Guided tours provide in-depth information for those seeking more than a casual introduction, and changing exhibits offer insight into various aspects of the city's and area's story. I found two temporary exhibits which will last until the end of this year intriguing in very different ways.
"Giants of Jazz: Art Posters and Lithographs" includes 17 larger-than-life portraits by a famous 20th-century poster artists. Among legends depicted in the collection are Louis Armstrong, Ella Fitzgerald and Ray Charles, along with information about their ties to New Orleans.
"Storyville: Madams and Music" relates another, very colorful chapter in the story of music in the city's past. Created in 1897, the Storyville neighborhood operated as a city-sanctioned red light district until 1917. Along with a number of brothels, it attracted visitors with saloons, music and dance. Pioneering musicians who later went on to become famous played for tips.
The exhibit recalls this colorful time with photographs, oral histories and recordings.  Holding center stage is a collection of pocket-sized directories known as "Blue Books" which presented Storyville as a luxurious playground of lavish mansions, fine music and elegant women. However, some items in the collection paint a very different picture of the reality.
Continued on next page