Ask a Minnesotan to describe Minneapolis and Saint Paul in one word and you'll likely hear: "clean," "friendly," "green," "active" or "diverse." Ask an out-of-towner, and he or she will probably pull out a smart phone for assistance. Many don't know what they are missing, for travel to Minneapolis and St. Paul is rewarding.
With a quick online search, you'll find that the Twin Cities of Minneapolis and Saint Paul are home to 17 Fortune 500 companies, and have grown to comprise the second largest economy in the Midwest. The cities have accumulated accolades for best cities for business, best cities for family travel, best biking cities, Best Local Food Scene and numerous others.
Minneapolis and Saint Paul have been hidden gems for far too long. Discovering them will give any traveler experiences that will draw them back time and again.
Green Cities: St. Paul and Minneapolis
Whether you're looking at outdoor spaces or environmentally friendly mentalities, Minneapolis and Saint Paul are green. Both cities were together named best city for parks in 2015 in a tie by ParkScore after Minneapolis won alone the prior two years. Of the 197 parks in the City by Nature, for example, Loring Park in downtown Minneapolis has, among other things, ample trees, a pond, park benches and a running/walking trail surrounded by the skyscrapers of the big city and a footbridge to an 11-acre Minneapolis Sculpture Garden. No resident in Minneapolis is more than six blocks from a park. In Saint Paul, Rice Park is the center of the city. It features a grand fountain that's lined with trees and the city's most important buildings. Outside of city parks the urban streets are lined with dedicated green spaces.
Not only do these cities sprout green from the ground up, they sprout it from the rooftops, too. Combined, they have 115 green roof buildings and parking structures, most of which are open to the public. Some of the most well-known are Target Center, Marquette Plaza, St. Paul Fire Headquarters and Brit's Pub, who uses their green space for rooftop lawn bowling!
Arts, Culture and Theater in Minneapolis and St. Paul
Minneapolis and Saint Paul been theater hot spots for years. Perhaps the most well-known venue for regional productions is the Guthrie Theater. Even if you don't take in a show, this theater is a must-see. The Jean Nouvel-designed gem rests on the west bank of the Mississippi River and features the Endless Bridge, a cantilevered bridge deck jutting out 30 feet over West River Parkway that provides a panoramic view of the riverfront, Stone Arch Bridge and St. Anthony Falls.
If you want to dive into the local music scene, check out First Avenue. This club is a huge launching pad for Minnesota artists as well as a great spot to catch national acts any night of the week. Prince, the native son, has made a reputation for surprise visits to the venue and other spots around town.
Just down the street, you will find comedic entertainment at Brave New Workshop. It's the oldest improv comedy theater in America and has produced alumni like Pat Proft and Al Franken, who have gone on to television, movies, production and writing (and the U.S. Senate!). Across the river is Saint Paul's Fitzgerald Theatre, home to the comedy "A Prairie Home Companion." There, you can catch live airings of the radio show, as well as touring musical acts, and other live Minnesota Public Radio specials.
The area's art is just as vibrant as its theater. The Walker Art Center ranks among the top five modern art museums in the nation. Adjacent to the museum is the free, 11-acre Minneapolis Sculpture Garden that features Minneapolis' iconic Spoonbridge and Cherry sculpture. The Minneapolis Institute of Art is also free to the public and showcases pieces from past to present and around the globe. On the riverbanks of Saint Paul, you'll find the world-renowned Science Museum of Minnesota. They use interactive exhibits, film and live theater to make science an art form.
Shopping in Minneapolis and St. Paul 
Minnesota is a state with no sales tax on clothing or shoes, so shopping here is always a good idea! In Minneapolis, options include Nicollet Mall, an 11-block stretch of downtown Minneapolis packed with nationwide retail and local eats, as well as the hip and trending North Loop, where boutiques like Martin Patrick 3 draw shoppers from miles around.
In Saint Paul, Grand Avenue and Selby Avenue both have an eclectic mix of shops ranging from top brands to unique thrift.
With an easy and inexpensive ride on Metro Transit's METRO Blue Line, the Mall of America is another way to expand your shopping horizons. More than 520 stores is just the start at the biggest mall in the country, where an indoor amusement park and aquarium provide endless entertainment for families.
Outdoor Recreation in Minneapolis and St. Paul
In a metro centered in the "Land of 10,000 Lakes," (actually, there are nearly 12,000!) with countless creeks and the mighty Mississippi River, you're never far from water activities and entertainment. Via Above the Falls Sports, visitors can take kayak tours on the famous river, right in downtown Minneapolis, where paddlers get one-of-a-kind city views.
Lake Calhoun is the largest Lake in Minneapolis' famous Chain of Lakes, with three beaches, a biking/walking path, a fishing pier, a sand volleyball court, canoe and kayak rentals, and is open to boaters, fishers and sailors. In the cooler months, the lake becomes a giant rink, perfect for ice skating and ice fishing.
You can't go far in this active area without seeing someone on a bike. Minneapolis is often mentioned as a top bike city in the world, and snow or shine, residents will continue to ride. The local bike share program, Nice Ride Minnesota, has become extraordinarily popular since its start in 2010 (the first city in the nation to start a program, and the third largest currently); more than 170 stations dot the two cities. The bright green bikes are an inexpensive way to get around and take in the sights from April to November.
Where to Eat in Minneapolis and St. Paul
Called the "next great American food city" by Saveur magazine due to the influx of top chefs, farm-to-table fare and James Beard Foundation award-winners, the Minneapolis area is a cultural melting pot for foodies. From Mediterranean entrees at Saffron to traditional Thai at Sawatdee, and old-world German meals at Black Forest Inn to Spanish tapas at Rosa Mexicano, dining in the Twin Cities takes you around the world. Midtown Global Market is an international market with great groceries, delectable food and unique gifts. Taste dishes from different countries, and learn about the diverse cultures that make up the Twin Cities from first-generation American entrepreneurs.
You can't leave the cities without trying Minnesota's famous foods, starting with a cheese-stuffed burger, the Jucy Lucy. For the original creation, head to inventor Matt's Bar in Minneapolis, or try the high-end version at Vincent A Restaurant on Nicollet Mall. Wherever you decide to go, make sure you have plenty of napkins because this burger is a dripper. Another Minnesota staple is the Walleye Pike, which The Tavern on Grand in Saint Paul is famous for. They serve the fish grilled, blackened, fried, on a stick, in cakes, in spring rolls and more! It's an affordable spot, in one of St. Paul's scenic neighborhoods.
Locals like to eat outside, especially in the warmer months, so patio dining is at a premium. Hennepin Avenue is the place to eat on high with notable roof deck dining at CRAVE and Seven. And you don't have to give up the views in winter, where year round, you can dine at the UNION Rooftop. Their top level is covered by the city's only retractable rooftop and pairs crafted cocktails and a chef-directed menu with a fantastic view of the city.
Well, now that you've discovered these gems, what are you waiting for?
For more spots, check out these suggested itineraries: https://www.minneapolis.org/visitor/tours-attractions/suggested-itineraries
If You Go:
Meet Minneapolis
www.minneapolis.org
Visit Saint Paul
www.visitsaintpaul.com
Explore Minnesota Tourism
https://www.exploreminnesota.com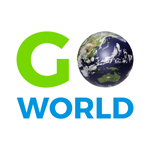 Latest posts by Go World Travel Magazine
(see all)