Cleveland, Ohio may not be a top travel spot for many, but that could very well change over the next few years. That's because the city is moving quickly to reinvent itself and offer experiences you won't find anywhere else. Beyond that, this is a place where some business owners are creating experiences that delight travelers. Here are five spots in Cleveland, Ohio that are doing just that.
Westin Cleveland Downtown
This Westin property (which opened May 2014) goes beyond incorporating the six pillars of wellness that all of the Westin brands encompass. The hotel has more than 1,500 pieces of artwork by local artists. The art includes paintings, sculptures and glass. When you first walk into the hotel, you can't miss the gigantic woodenhead. Cellular is made from trees that were cut down when a new bridge was built in the city.
Red Space
This underground art gallery is open to the public and exhibits change out every six to eight weeks. The goal of the events is to connect attendees with the community. Visitors will find everything from yoga, art shows, album release parties, and motivational speaking and vodka tastings. Check out the event calendar at Red Space here: https://www.redspaceevents.com/
Town Hall
Experiences around food are best when you know you are eating well. And well often means organic, non-processed and free of GMOs. Find all of those aspects at Town Hall in Ohio City, just a few miles from downtown.
During the day, it's a popular brunch and lunch spot serving a full menu as well as harder to find items like Bullet Proof Coffee (made with beans from local roaster Rising Star Organic Coffee, grass fed butter and coconut oil).
The creator of Town Hall believes a rewarding social life is just as important as healthy nutrition, which is why at night the scene changes to a bar scene serving 36 American beers on tap. The experience is also in the décor, which is made with materials from Indonesia. Three large garage doors make the space feel almost like an outdoor venue in the summer.
Town Hall also creates an experience for customers by hosting Non-GMO seminars. They also host "Brushes and Brews" weekly – where attendees learn everything from planting, painting, glass blowing and other trades.
XHIBITION
This high end men's fashion boutique certainly wouldn't take off in every city. But in Cleveland, XHIBITION is making a go of it by creating a culture through in-store and in-city events and experiences.
Top designers have created merchandise that is only available at the store. These include Don C, Adidas, 424 Fairfax, John Elliott (last years GQ men's designer of the year) Ebbets Field Flannels, The Hundreds, Nicky Diamond and Ibn Jasper and Mark McNairy. Through the design of the store and the commitment to innovation, XHIBITION has been able to draw the interest and become a stockist of many brands like OFF WHITE (a member of Kanye's creative team), Fear of God, A.P.C, Phillip Lim, Alexander Wang and Comme Des Garcons.
Barley House
Barley House also transforms from a popular lunch spot to a nightlife spot. The owners make sure to keep the style up to date with a remodel every two years. It's also a spot several athletes frequent and even a spot Kim Kardashian has visited. Plus, you will find a mixologist who isn't afraid to throw fire into the mix.
If You Go
Cleveland Tourism
https://www.thisiscleveland.com/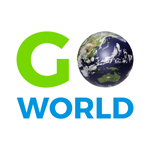 Latest posts by Go World Travel Magazine
(see all)