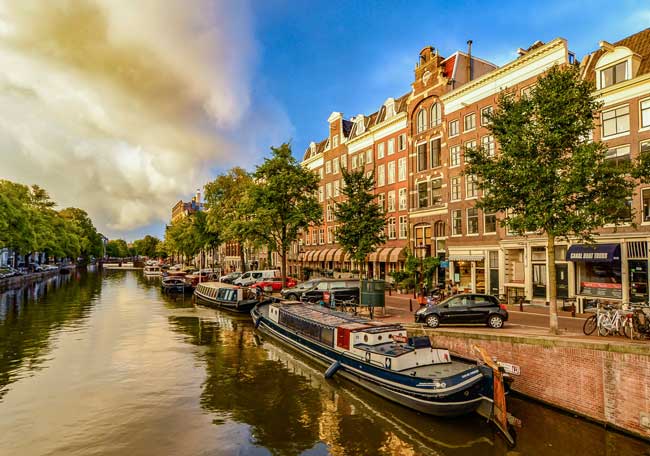 When you mention Amsterdam, many people think the same three things: bikes, bud, and boobs. These clichés define the city, and for thousands of tourists, they're the only reason to visit.
Sure, it's well known for its bicycles, marijuana and, of course, the red-light district, but the Dutch capital is so much more than these three things. From inspiring art to a rich history, from a thriving food scene to unique architecture, travel in Amsterdam lives on beyond the clichés.
And even amongst the hubbub of tried and tested museums, galleries, and restaurants there remain a few surprises.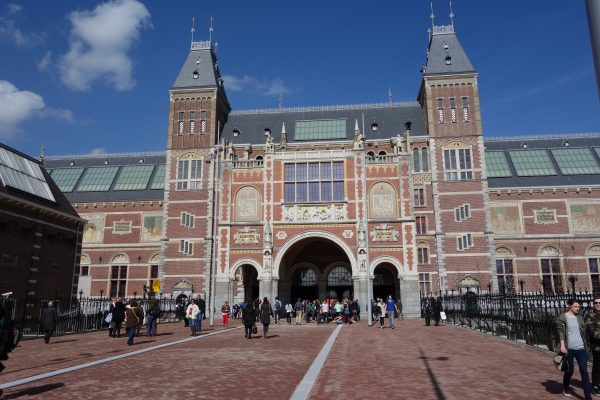 Art in Amsterdam
Art in Amsterdam ranges from historic favorites to modern masterpieces.
For a hit of the classics, check out the Van Gogh museum. As the world's largest collection of Van Gogh's work, this slice of Amsterdam offers art lovers something they cannot find in any other city. See old paintings such as 'Sunflowers' and 'Almond Blossom' alongside a diverse collection of the artist's drawings and letters.
A short walk away lies the Rijksmuseum. With more than 8,000 pieces of art and history on display, this spot is sure to keep you busy as you explore interesting finds dating back to 1200.
Jump forward in time with a visit to the Stedelijk. Here you'll find impressionist pieces, sculptures, pop art, and contemporary works from the 20th – 21st century.
But art lives on beyond the gallery walls. Cycle over to Vondelpark for fresh air, green spaces, and an outdoor sculpture by Picasso himself. Titled 'Figure découpée l'Oiseau' the piece is said to be a bird, although as always with Picasso, that's up for debate.
Venturing away from historic art, Amsterdam's up-and-coming art scene rivals the best. With quirky galleries, unconventional exhibitions and shocking installations, the city has plenty of modern pieces to entertain. Try the Upstream Gallery for an eclectic collection of art from the Netherlands and abroad or 5&33 Gallery for video, animation and live performances.
If you prefer your art in moving form, be sure to visit the EYE Film Institute for a varied collection of film screenings, photos, and posters. Dating back to 1895, there are both Dutch and foreign titles to explore and enjoy.
Amsterdam History 
Wandering through the cobblestoned streets of Amsterdam is a walk back in time itself. With pointed ceilings, wooden shutters and those narrow facades, walking the streets of the city can feel like a history lesson.
For a more structured experience, consider one of the many historical sites or museums that litter the Dutch capital.
Perhaps the most famous slice of Amsterdam's history is the Anne Frank Huis. Step back in time to World War II and get a glimpse of what life was like for the famous diarist. From the secret annex to the actual diary, this is history outside of the display cases.
In the same vein, discover the history of Judaism in the Netherlands with a visit to Joods Historisch Museum. Located in the Jewish Quarter, the museum is housed within former synagogues and transports visitors back in time with an array of photos, paintings and artifacts.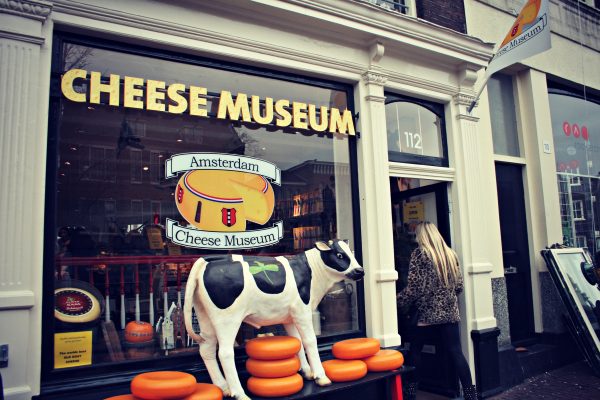 For a quirkier experience, there's plenty to see beyond the old favorites. Try the Zaanse Schans Museum which explores the history of the clog or check out Torensluis, an ancient prison under a bridge. There's even an 18th-century pharmacist, Jacob Hooy & Co, complete with original décor and an imposing set of snake scales. And it wouldn't be the Netherlands without a cheese museum or two. Visit the conveniently named Cheese Museum for a delicious look at the process and history of the country's favorite snack.
Continued on next page