Not every hotel's perfect, right? Some have great reviews, while others don't get to earn the highest praise.
There are thousands of little issues that make our stay slightly less satisfactory, most of them a very subjective thing. Some travelers get riled up by expensive parking fees, find fault in the breakfast offer or get annoyed because of a one-ply toilet paper.
A new study by Passport Photo Online has explored the greatest traveler hotel pet peeves. Let's dive in and take a closer look at what hotels do that gets on guests' nerves. (And please add your own pet peeves in the comments below!)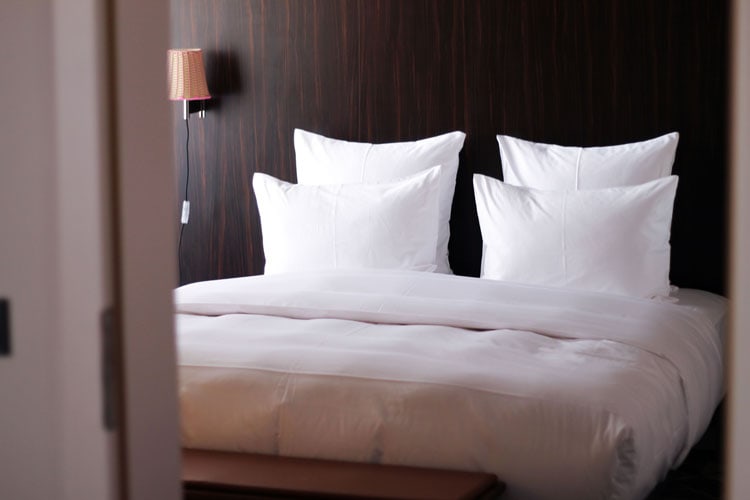 The Infamous Top 3 Pet Peeves
Let's start with the basics, though. For the benefit of those unfamiliar with the phrase, a pet peeve is an annoyance you can't help but always complain about. They're very subjective. Everyone's got their own set of both small and large pet peeves that relate to every sphere of life, be it professional or travel-related.
Best Tips & Tools to Plan Your Trip
Now, every category has its winners and losers, and if we're talking about specifics, like hotel pet peeves, the previously mentioned study shows us the top 3, the crème de la crème of annoyances every hotel guest has encountered.
Unsatisfactory room cleanliness (48.85%)
Bad smell (48.65%)
Other hotel guests not complying with Covid-19 prevention policies (48.29%)
As you can see, it was a fierce fight in the end, but ultimately it was poor hotel room cleanliness that Americans decided was the worst annoyance they could think of. The statistic also shows how serious travelers from the US are about health safety.
You can argue that it is both a good and a bad sign. Good, because hotel guests seem to be highly health conscious, but also bad because it would seem there are still many travelers who don't bother following similar procedures.
Hotel Guests and Their Companions
The ultimate hotel experience, however, involves plenty of other services, all of which are subject to the customer's review. Even if the hotel delivers and you don't find the aforementioned problems, there are many more pet peeves that travelers have pointed out.
According to the study, a pet peeve that fell short and didn't make it to the top 3 is…one-ply toilet paper. I'll admit I was not expecting such an issue to be so high on this metaphorical ranking, but part of me also understands it very well. The general consensus (48,25%) is that toilet paper is one of the last things a hotel should save money on.
Find Your Next Hotel Room at Booking.com or VRBO
Other annoyances that get on hotel guests' nerves include additional and unexpected fees, key cards that don't work (which happens all too often if you ask me), or unsatisfactory internet connection, for instance.
The latter, I think, is crucial nowadays, as hotel guests have grown accustomed to being able to stay connected 24/7. My own experience is that good internet speed, and free Wi Fi are mutually exclusive, and both of these problems are among the most significant hotel pet peeves.
Small Mistakes Lead to Big Problems
Travelers of all kinds have a tendency to remember exactly what did work and what didn't during their stay at a hotel, and countless review websites are filled to the brim with various reviews, some good and some bad. As it often is in life, however, we remember things we don't like a bit better than the ones we were okay with.
On those websites, you will find comments on everything, from the furniture in the hotel rooms, to room service or air conditioning, and every negative review means trouble for the place you stayed at. Even a single one-star rating can have a long-lasting impact.
It also doesn't help hotels that the majority of travelers will voice their dissatisfaction if they encounter one or two of their worst hotel pet peeves. According to the study, more than half (53%) are either likely or very likely to leave a bad review.
Only 19% of travelers would think twice before submitting such a comment online and voice their disappointment.
Moreover, travelers have a very good memory. When asked about the possibility of returning to a place where they have experienced at least one of their pet peeves, roughly 6 in 10 Americans admitted that they wouldn't come back. This puts even more pressure on hotels to ensure their guests have a nice stay, or else the hotel phone will likely not stop ringing, and the reviews won't paint a nice picture.
In Short
Hotel guests have plenty of pet peeves, and they're very serious about pointing them out. Poor room cleanliness, unexpected resort fees, Wi-Fi issues, or irresponsible fellow guests can all lead to unflattering reviews most would be ready to write. Guests can be demanding, and they definitely don't forget easily.
Do you have a story about your own hotel pet peeves? Add it in the comments below.
Latest posts by Go World Travel Magazine
(see all)