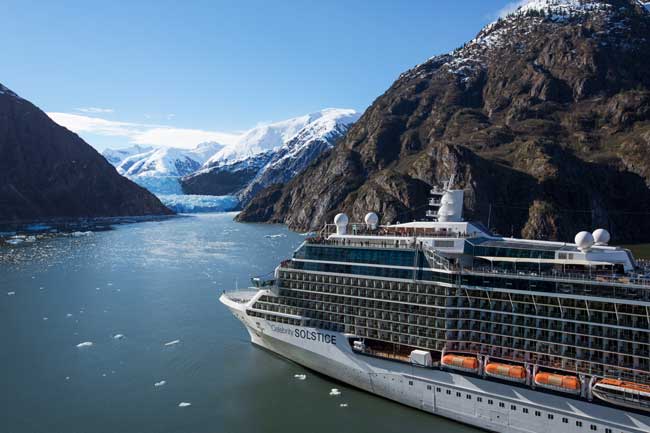 Comfortable accommodations, award-winning cuisine and fascinating destinations – traveling by cruise ship is a unique way to travel. When you combine cruising and an untamed destination like Alaska, the combination is even better. With a cruise ship, you can explore America's last frontier in luxury. There's no shortage of things to do in Alaska.
Cruising in Alaska

Alaska is one-fifth the size of the entire lower 48 states combined, so exploring the state's top destinations by car can take weeks. A cruise ship, however, can journey to scenic icons like the Inside Passage, and to remote locations like Glacier Bay.
Celebrity Cruises is one of the top cruise lines sailing the Alaskan waters. They have three stunning ships cruising in Alaska. In fact, they recently completed an $8M makeover of both the Celebrity Millennium and Celebrity Infinity. Now you can soak in the Alaskan scenery from their new Rooftoop Terrace, or just relax on your private veranda as Alaska goes by.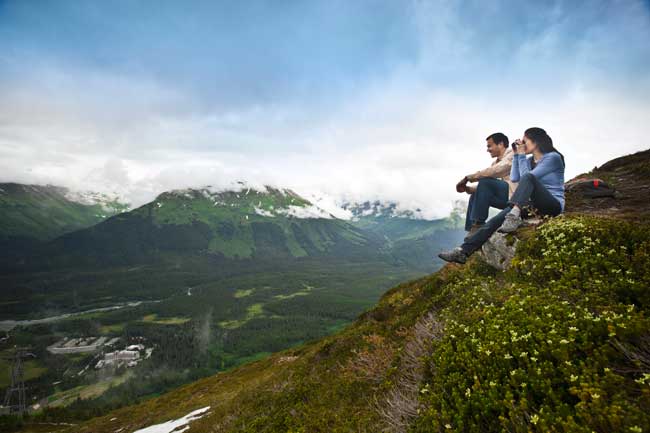 What to See in Alaska
So what should you see during your holiday in Alaska? Here are our picks for the top 10 destinations in Alaska – and some of them are only accessible by cruise ship.
Inside Passage
Sailing the Inside Passage is an experience you won't forget. This coastal route stretches from Puget Sound, Washington along the coast of British Columbia and then into the Gulf of Alaska. It's an Alaskan highway, of sorts, providing a transportation route for ships and boats traveling through a waterway dotted with more than 1,000 islands and fjords. From the deck of your cruise ship, you'll see plenty of beautiful landscape and wildlife. Pilot whales, orcas, eagles, bear and more are frequently sighted.
Ketchikan
This small frontier town on the Inside Passage was home to fishermen, loggers and explorers. The region's rich Alaska native heritage can still be seen all over town, including the Totem Heritage Center, which houses a large collection of Native artifacts. Be sure to stroll along historic Creek Street, a picturesque waterside neighborhood with a colorful past, and look for salmon running the creek from July through September.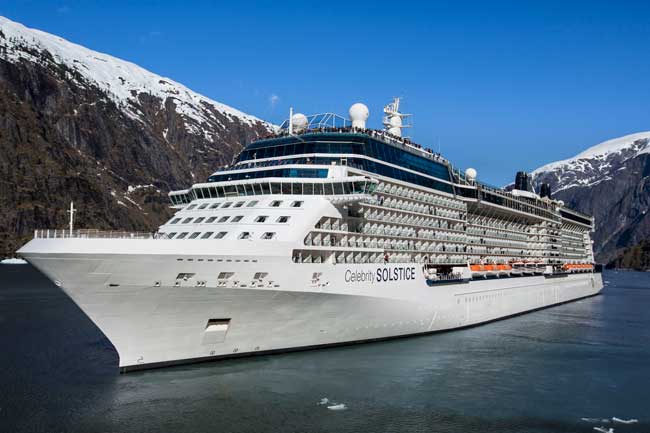 Tracy Arm Fjord
The best way to experience Tracy Arm Fjord is by cruise ship. Ships can sail into the scenic fjord located near Juneau within the Tongass National Forest, often getting close enough so that you can hear the glaciers calve (break off) and see bear or moose on land. Take your binoculars and you might even see baby seals on the icebergs or whales in the surrounding waters.
Juneau
Juneau is the only American capital city that is only accessible by air and sea. This popular cruise port, home to some 32,000 residents, is filled with restaurants, shops and even a tram which carries visitors 1,800 feet up to the peak of Mount Roberts. Be sure to notice the state capitol building. The non-descript square structure doesn't look like your typical American capitol, but this is Alaska, and it fits right in.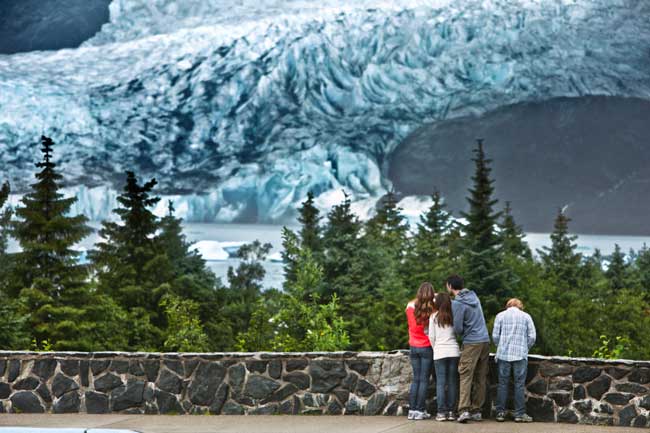 Mendenhall Glacier
Just a few miles northwest of Juneau is the scenic Mendenhall Glacier. The glacier's classic blue ice travels from the 1,500-square mile Juneau Icefield to a small lake. The Mendenhall Glacier Visitor Center is a good place to learn more about this natural beauty. Hike the trail to the misty shores of Nugget Falls to see some of this massive ice up close.
Glacier Bay National Park
Glacier Bay is a majestic 65-mile-long fjord that is home to more than 50 glaciers, as well as two major arms: West Arm and East Arm. Most visitors view this incredible destination from a cruise ship. It's common to see seals cavorting on the chunks of ice, and mountain goats and bears can often be seen along the shores of the park.
Hubbard Glacier
A best way to see the gigantic Hubbard Glacier is by cruise ship. It's located off the coast of Yakutat some 200 miles NW of Juneau. More than six miles wide and reaching more than 40 stories high, Hubbard towers over even the tallest cruise ships. The most active tidewater glacier on the Alaskan coast, you can often see the stunning blue-colored glacier calving in the distance. Wrap yourself in a warm blanket, grab a cup of hot cocoa and watch nature's best show from your private cruise ship veranda.
Kenai Fjords National Park
South of Anchorage is Kenai Fjords National Park. Although it's Alaska's smallest national park, it has a rich glacial landscape which should not be missed. The park's highlight is the 700-square-mile Harding Icefield, a remnant of the massive ice sheet that covered Alaska in the Pleistocene era. Kenai National Park is home to brown bears who come to feed on plentiful salmon. More than 20 species of sea birds make their home along the rocky shoreline of Kenai's fjords, and bald eagles are often seen swooping along the rugged peaks.
Skagway

This tiny gold-rush-era town in southeast Alaska is a popular stop with cruisers. With a population of only 920, it still serves a bustling number of visitors with fishing charters, sled dog adventures, guided hikes, Yukon jeep tours, and vintage locomotives. You'll find plenty to do in Skagway, Alaska.
Denali National Park
Reaching up to 20,310 feet, Denali is the tallest mountain peak in North America.  Denali National Park is more than just a mountain, though. It's nearly six million acres of rugged wilderness. Open year round, visitors can stop at the educational visitor center, go hiking, biking (or winter biking), cross-country skiing and more.
Best Time to Visit Alaska
The cruise season in Alaska runs from May to September. Be sure to bring layers, so you can explore or sit out on your veranda, even when the weather is cooler.