Known as one of the most beautiful cities globally, Vancouver is a place you need to visit at least once in your life. This trendy west coast city is a perfect combination of nature and vibrant urban life.
Nestled between the ocean and the mountains with a lively and colorful center there is something to please everyone.
Shop for every brand imaginable on Robson street. Walk or bike the seawall for hours. Play volleyball or relax on numerous beaches. Go winter and spring skiing on the north shore mountains.
Visit one of the gorgeous parks or gardens. Plus enjoy world-class dining paired with epic cocktails or local craft beer and wine. There is no shortage of things to do in Vancouver.
We could easily list 100 things to do in Vancouver, but we've started with 10 to whet your appetite.
Top 10 Things to do in Vancouver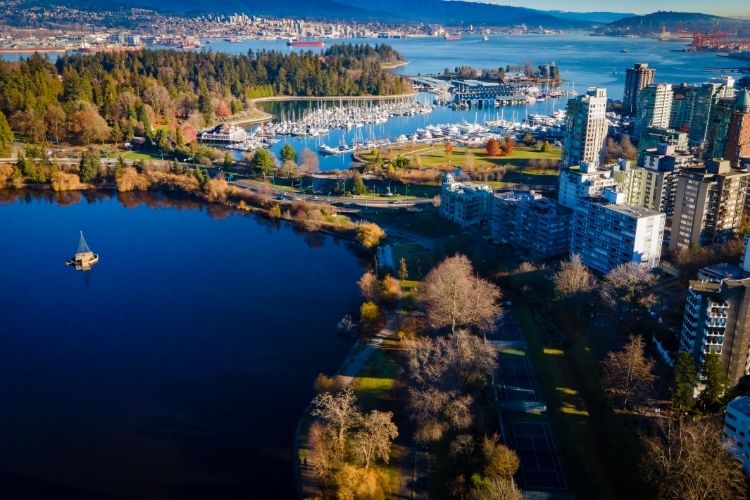 1. Visit Stanley Park
Lush green Stanley Park covers 450-hectares in downtown Vancouver. It is flanked by Burrard Inlet and English Bay and has a lovely seawall running all the way around the park. In addition, it borders the colorful and gay-friendly West End and the prestigious Coal Harbor.
Visiting Stanley Park is one of the top things to do in Vancouver and a great place to relax and have fun with your family.
You can walk, drive, cycle or take a tour around the park and see sights like the Vancouver Aquarium, the famous totem poles and the lighthouse at Brockton Point.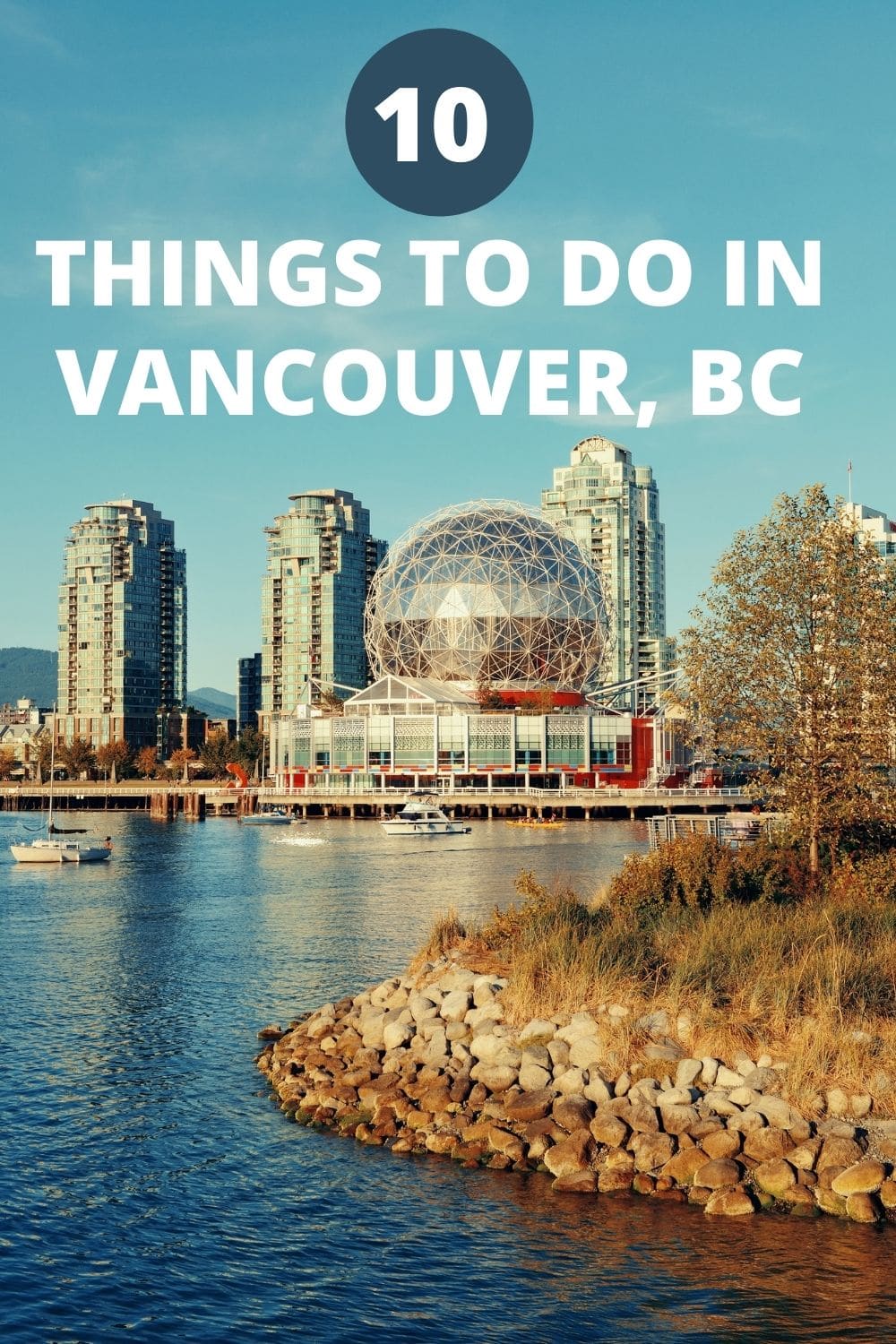 2. Go to The Museum of Anthropology
If you love history and geography, you need to visit the Museum of Anthropology at the University of British Columbia (UBC). The museum's architecture gets rave reviews as do the impressive displays of arts and culture.
Of special interest are the magnificent works of the First Nations people of the Pacific Northwest found in the Great Hall.
In addition, the museum is in a stunning location offering amazing views of the natural beauty surrounding Vancouver.
MOA is also a research and teaching museum where students of UBC come to study art, anthropology, archaeology and conservation.
3. Drive the Sea-to-Sky Highway
If you have a car and want an incredibly scenic drive head up the Sea-to-Sky Highway. It is rated as one of the most breathtaking drives in the world. The corridor is 115 km long stretching from West Vancouver to the beautiful ski town of Whistler.
The road runs cliffside for much of the way with a drop down to the water below. This stunning drive will take you past waterfalls and historic sites with endless views of snow-capped mountains, forests and ocean.
There are plenty of spots to pull off and admire the vistas, but you can also take a tour that allows everyone to enjoy the view.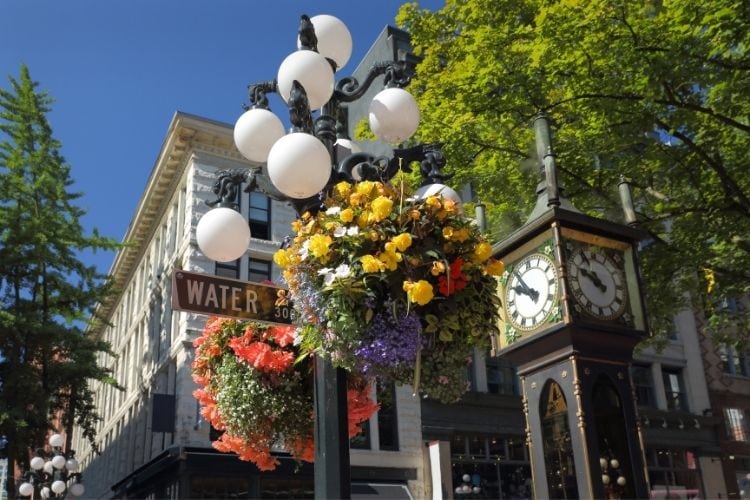 4. Explore Historic Gastown
Gastown is Vancouver's oldest neighborhood. Today it's a top tourist spot with cobblestone streets filled with boutique and vintage shops, souvenir stores and lively bars and eateries.
Aside from eating, drinking and shopping there are some historic sites to see such as the statue of "Gassy Jack" who founded Gastown in 1867. There is also the iconic steam clock, vintage lamp posts and charming heritage buildings.
5. Eat Dim Sum in China Town
Vancouver is home to Canada's largest Chinatown and it is a popular place on every tour of the city.  It is located between Gastown and the border of the downtown financial district.
Here you will find a variety of unique stores, affordable markets, and some of the city's most incredible Dim Sum restaurants. Although you can visit all week long, try visiting on Sundays.
While Sunday is the busiest day for Dim Sum, it's also the most enjoyable, with multi-generational families gathering to discuss the events of the week.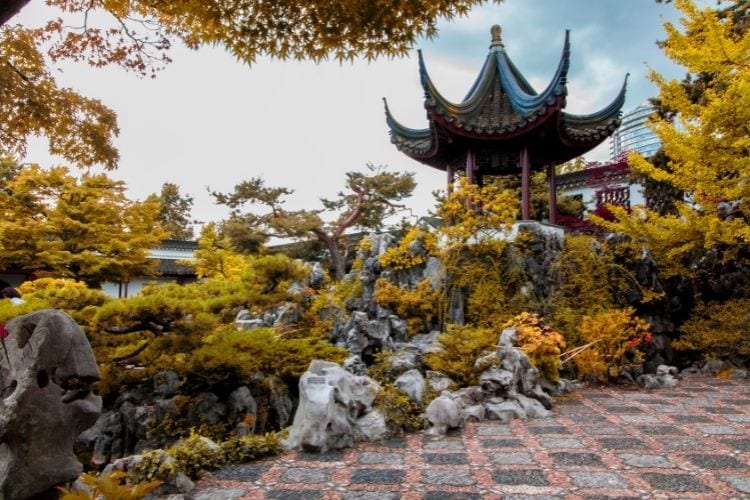 6. Take A Break in The Dr. Sun Yat Sen Chinese Garden
After enjoying a delicious Dim Sum meal, take a stroll through a peaceful Chinese Garden. Dr. Sun Yat Sen's Chinese Garden, one of Canada's most stunning, is located in Chinatown. Its one-of-a-kind construction is what makes it so beautiful.
The site, built entirely by hand, is designed to resemble sophisticated gardens seen in mainland China. It features many courtyards, brooks and finely manicured plants, all in line with Confucian and Buddhist traditions.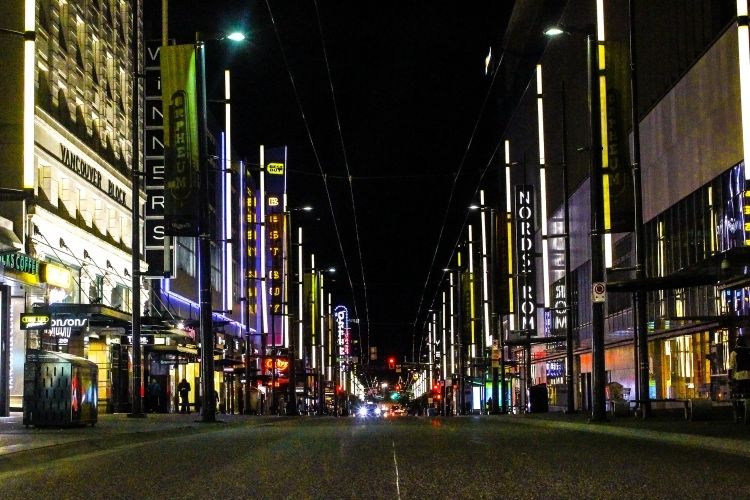 7. Attend a Concert
Vancouver has a wealth of live music venues with performers of all genres. One of the best things about the city is that can always find a performance going on somewhere.
The Commodore Ballroom is one of the city's oldest and most popular venues. The Commodore, which opened in the 1920s during the lively Art Deco era, has welcomed stars such as Sammy Davis Jr., Tina Turner, Lady Gaga, and U2.
The Orpheum and the Vogue Theaters host everything from classical to rock. The Queen Elizabeth Theatre gets all the major musicals and Rogers Arena is the place to go for top world-renowned performers.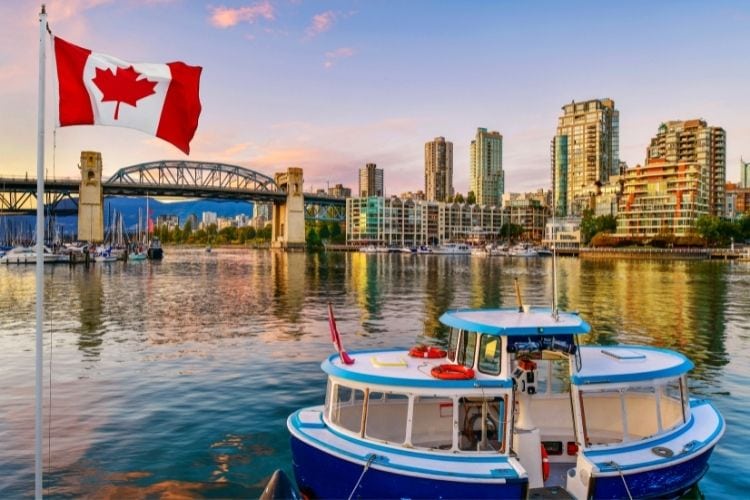 8. Take a Boat to Granville Island
Granville Island is actually a peninsula extending in False Creek across from downtown Vancouver. It used to be a mainly industrial and manufacturing hub but today tourists and locals call a visit one of the top things to do in Vancouver.
You can drive onto the "island" or take a water taxi from other spots around the city. Once on Granville Island you can shop at the market, visit the many art and artisan galleries and try a variety of food and drink while enjoying street entertainers and musicians.
9. Shop on Robson Street
Robson street stretches all the way from BC Place to Stanley Park and is the top spot for shopping in Vancouver.
Here you can find almost every name brand imaginable from Lulu Lemon to Zara and Victoria's Secret. There is also a large shopping center on Robson near Granville Street with the famous Nordstrom department store.
Furthermore, there are some iconic Vancouver sites along Robson such as the colosseum-style public library and the Vancouver Art Gallery.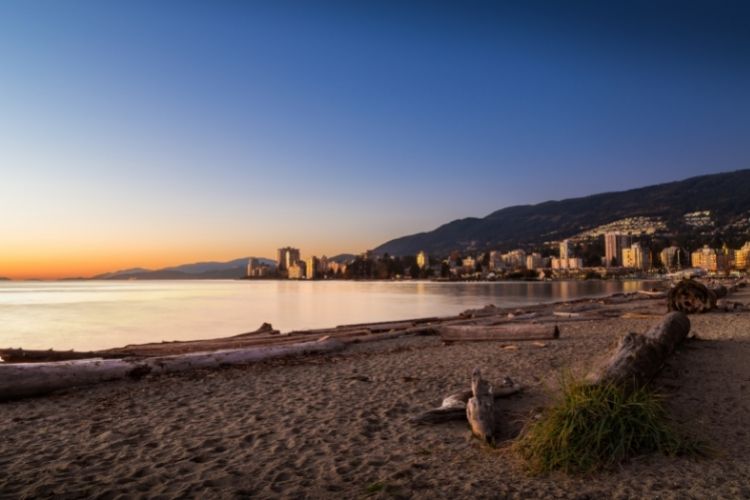 10. Enjoy the Beaches
Due to the weather, Vancouver may not be known as a beach destination but there are plenty of them to enjoy year-round.
In the summer months, beaches like Kits and English Bay are packed with sun worshippers laying their blankets on the sand and leaning against the many logs placed for comfort.
Spring, summer and fall will see the beach volleyball nets set up and people sitting on logs playing guitar and sipping on coffee. All year round the beaches are favorite spots for a walk or to sit and watch the sunset.
There is even a clothing-optional beach near UBC called Wreck Beach which has impromptu food and drink stands and a bohemian vibe.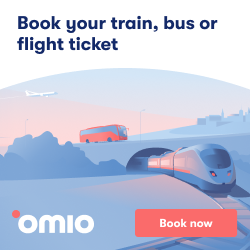 Book This Trip
Start planning your exciting vacation to Vancouver today. Get prepared with knowledge on how to get around, hotel and VRBO accommodations, local restaurant reviews and more with TripAdvisor and Travelocity.
Plan even more fun by booking some unique Vancouver activities, expert-led tours and skip-the-line tickets through GetYourGuide. Find more information and book your dates in here.
For the best flight deals, car rental reservations and vacation packages, check out OMIO Travel Partner.