As the world's eighth largest country, Argentina is a land rich with diverse cultures and pastimes. To fully experience the real Argentina, you will need much more time than an average vacation – and you'll need to travel far from the busy streets of Buenos Aires.
Top Things to Do in Argentina

Argentina's countryside is a hidden land that few people get to explore, which is more reason to go see what everyone else is missing. These 10 sites are only a handful of the gems Argentina has to offer, including one of the world's Seven Wonders.
Let this list, which works north to south, be a guide for your ultimate Argentinian adventure.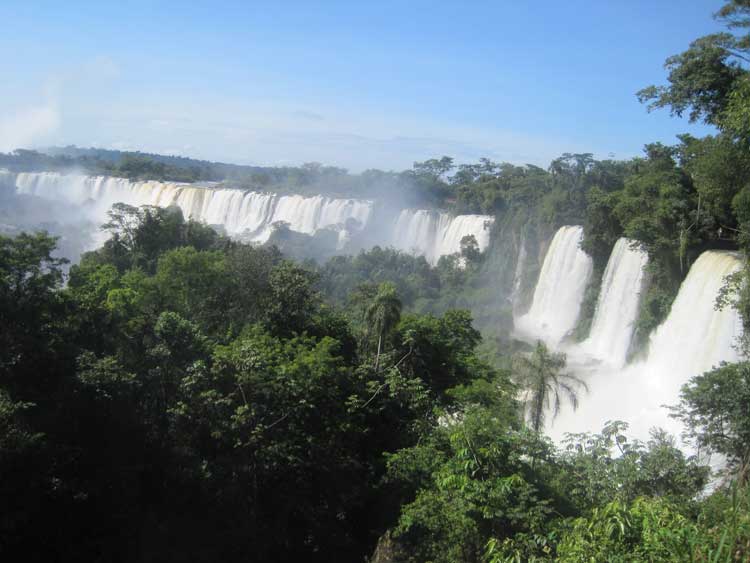 Las Cataratas de Iguzú (Iguazú Falls)

The seventh Wonder of the World forms the northeast border between Argentina and Brazil. Iguazú Falls are visited by millions of tourists every year either in Misiones, Argentina or Paraná, Brazil. The falls separate the upper and lower Iguazú River, with most of the cascades on the Argentinian side of the border.
It's possible to visit both the Argentinian and the Brazilian sides of the park. You can also take a boat ride underneath the falls, which on a hot day helps to cool you off after hours of walking in the sun. The park, after all, is basically a giant outdoor museum, so it is best to visit in October or April, when it's not too hot.
The most famous waterfall is called La Garganta del Diablo (the Devil's Throat), and it sits at the tip of the gorge. This chasm is 80-90 meters wide and 70-80 meters deep. Most of the river water flows into the throat, and then continues downstream to the other 160-200 falls.
Cafayate, Salta
Salta is a province in the northeast of Argentina, famous for its capital city, also named Salta, and beautiful sightseeing. Salta is one of the most mountainous provinces of northern Argentina, and is diverse. In the center of the province near the city, the land is lush and green, but farther north, there are incredible red-striped rocks and a dried salt lake, similar to the one near Salt Lake City, Utah.
Cafayate is home to the famous rainbow-like rock formations. This area is still inhabited by several native Americans, who often sell crafts and goods to visitors. They know the rich history of the area and are always glad to share a small piece of their homeland.
In the town itself, you can visit the Wine Museum and even try wine-flavored ice cream or gelato. The world-famous Archeology Museum is also in Cafayate, with displays of local excavations dating back to the nineteenth century.
El Ateneo in Buenos Aires
Of course, no one would believe that you took a trip to Argentina unless you went home with stories of Buenos Aires. The city is one of the largest in the world, with a population of 3 million.
On Avenida Santa Fe in the Recoleta neighborhood, there is an old theater-turned-bookstore called El Ateneo that will make your jaw drop with awe when you walk inside.
This 19th-century building was originally designed for a businessman named Max Glucksmann. In 1919, it opened as a theater and was renamed El Teatro Grand Splendid. In 1929, it was converted into a cinema, where it showed the first sound films presented in Argentina.
In 2000, the building was leased and converted into a bookstore. In 2004, The Guardian called it the second most beautiful bookshop in the world, and in 2019, it was named the most beautiful bookshop in the world by National Geographic.
El Aten includes three levels of book and music shelves, and a cafe where the stage once stood. The shop sells books, movies and music of all genres in Spanish, but even if you don't read Spanish, this historic building is a must-see. 
El Teatro Colón
This theater opened in 1857 and was named by National Geographic as one of the 10 best opera houses in the world. It is located on Calle Cerrito (Cerrito Street) in Buenos Aires. While musicians do still perform at the theater today, it is better known as a tourist attraction.
You can take a guided tour either in English or Spanish throughout the entire theater. They will even take you into one of the theaters, where you can sit in the balcony and admire the glittering architecture while you listen to a band or musician run through soundcheck.
La Boca
Known as the tango district, the neighborhood of La Boca in Buenos Aeries is the one most people see in photos and immediately want to visit. With its colorful buildings and soft tango music playing from the windows, it seems nothing if not inviting. For a few blocks, La Boca is full of music, colors, restaurants and shops selling beautiful gifts and crafts.
Several cafes in La Boca offer tango demonstrations and classes. Dancers will give impromptu performances in the streets, and men sit on corners just to play the accordion for visitors. It makes for the perfect spot to enjoy lunch or a snack and listen to some calming music.
Even if you're not looking for a tango lesson, La Boca is an excellent spot to try some traditional Argentinian cuisine like empanadas or asado, and also to do your souvenir shopping. T-shirts, purses, magnets, toys, home decor and gadgets can all be found in La Boca. Surely, you'll be able to find a gift for everyone back home.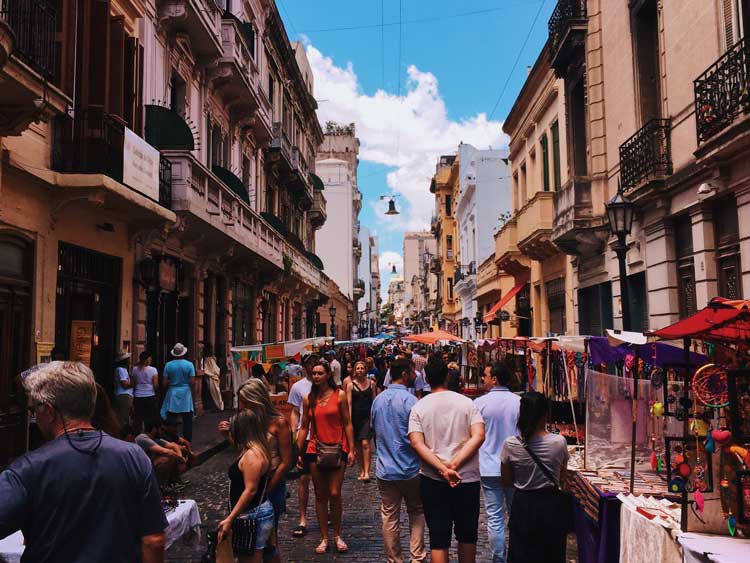 Palermo 
If La Boca didn't give you enough tango culture to absorb, Palermo is another neighborhood that also claims to be the tango capital of Buenos Aires. Street fairs are often held here, with vendors selling a wide variety of handmade crafts and covering an entire block. Apart from the fair, Palermo is also an excellent spot to look for souvenirs or spend a day shopping.
If the day is hot, you can grab some superb ice cream at Lucciano's, one of Buenos Aires' best ice cream parlors. They sell a variety of flavors by the kilo, and it would be a crime to only try one flavor.
El Cemetario Recoleta 
Fans of the 1976 Broadway musical Evita will want to visit the Recoleta Cemetery, where she is buried. Many of Buenos Aires' wealthiest and most famous residents were laid to rest in tombs in this cemetery, and Eva Perón herself lies in a tomb near Juan R. Duarte, a Dominican activist and poet, and other Latin artists and political figures of her time.
Eva's grave is easy to recognize, because it is the only one adorned with a mountain of flowers and surrounded by wide-eyed fans.
Avenida 9 de Julio 
Avenida 9 de Julio is the widest and longest avenue in the world. While that may not sound particularly interesting, just know that crossing this avenue is about equivalent to walking a whole block.
The avenue is named after Argentina's Independence Day, July 9th, 1816. After the 1810 revolution against the Spanish, Argentina had an uphill battle to fight before the country could fully gain independence.
July 9th was the day that the United Provinces of South America were formed, which included parts of present-day Peru and Bolivia. The provinces declared independence from the Spanish king and set up a Congress in Buenos Aires, which governed until 1820, when tensions rose between the Unitarian party and the Federales.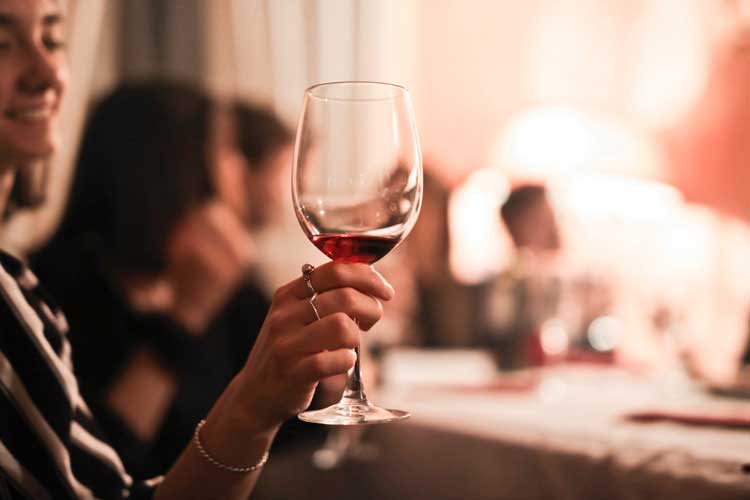 Mendoza 
Wine-lovers recognize the deep red wine that comes from Mendoza, Argentina. A visit to the wineries in this province is a must-see on your Argentinian road trip. While the land is flat and simple, this is where Argentina's best vineyards are. Be sure to make a pit stop at a vineyard and spend a few hours tasting the wine that flows from the south.
Mendoza is also a part of Argentina that is favored by the gauchos, or cowboys. Some gauchos run ranches called cabalgatas, which will take you on a horseback ride for little money, and sometimes even feed you.
There is nothing like horseback riding in Argentina. There are very few rules, and the guides are friendly. What can be better than a day spent with horses and a good bottle of wine?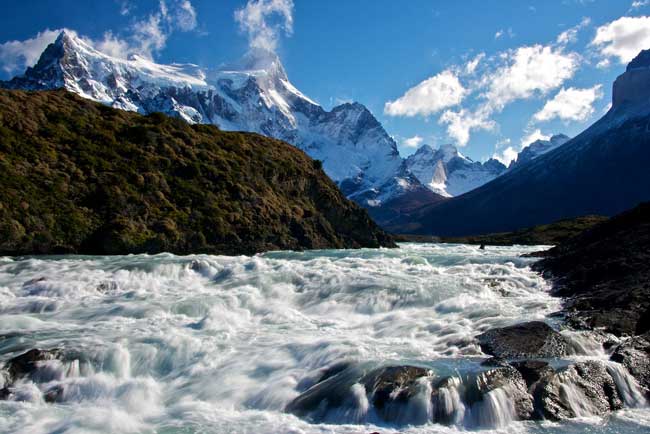 Patagonia
Apart from Buenos Aires, Patagonia is probably Argentina's most famous region. The south of Argentina is not only unpredictable, but it is also huge. Many Argentinians who grow up in the Buenos Aires province live a lifetime without finding the time to explore it all.
Most tourists visit Tierra del Fuego, whose eastern shores are home to families of penguins. In some parks, visitors can feed the penguins, but must be careful not to get too close, because they have a reputation for not being very friendly.
The southernmost city in the world is Ushuaia, Argentina, where icebergs stand near the shore all year long. Boats depart from Ushuaia bound for Antarctica either on a scientific expedition or a tourist cruise, and you can even venture out onto the ice for photo opportunities.
It's something of a wonder how one country can range from the jungle to desert to grass plains to a frozen wonderland only miles from Antarctica.
All in all, Argentina is a mystery and an underrated beauty. There are still many stories left to tell about this land.