Editor's Note: We're all dreaming of travel ahead. Here's some inspiration for future adventures. We share places, products and activities we recommend. If you make a purchase using a link on our site, we may earn a commission.
Vacation in Panama City Beach, Florida

Once infamous as a hot spring break destination, Panama City Beach, Florida, has cleaned up its reputation along with its beaches.
Now, the city attracts friends, couples, and families of all shapes and sizes. Because most of the city's attractions were built to take advantage of the ocean breeze and warm sunshine, you'll find plenty to do in the outdoors at Panama City Beach.
With more than 27 miles of beaches, Panama City, Florida is known as one of the top beaches in the USA. Located on the Gulf of Mexico between Tallahassee and Pensacola, Panama City draws visitors in search of sun and sand.
If you feel comfortable traveling right now, this warm little beach town has much to offer for anyone ready to take a vacation.
Catch Some Fish
There are all kinds of deep-sea fishing charters available, from private charters to larger party charters that can fit up to 70 people. Whether you're a seasoned wrangler or learning how to cast for the first time, you can find an experience for every skill set.
The larger charters are operating at half capacity now as a precaution during the pandemic. If you catch any fish that are big enough to keep, you can even do a "hook and cook." With this, you'll pay a small fee to get your fish cleaned and then enjoy your fish prepared the way you like it for dinner at a participating restaurant such as J Michael's.
Partake in Panama City Beach Yoga
Nothing says vacation like an early-morning workout on the sand—that is, for some people. For others, the only way to workout is going through the motions with a mimosa in hand.
From beach-ready yoga pants to at home videos to prepare, all your yoga essentials are here
on Amazon.
That too can be easily arranged in this little beach town. Panama City Beach's booze and yoga community have grown closer as the pandemic shut down many of the bars in the city.
Many bars have been renting out their space as studios for yoga instructors to keep their doors open. Who says you can't work hard and play hard at the same time?
Go Dolphin Watching
There are all kinds of tours you can take to watch for dolphins in the Gulf of Mexico. While dolphin sightings aren't guaranteed, most trips are successful in spotting these beautiful sea creatures.
The captains of these dolphin tours will take you to the popular dolphin hang out spots. If you're lucky and the dolphins feel especially friendly, you might even see them perform for you with a trick or two. Just remember to stay at a respectful distance as you're in their natural habitat.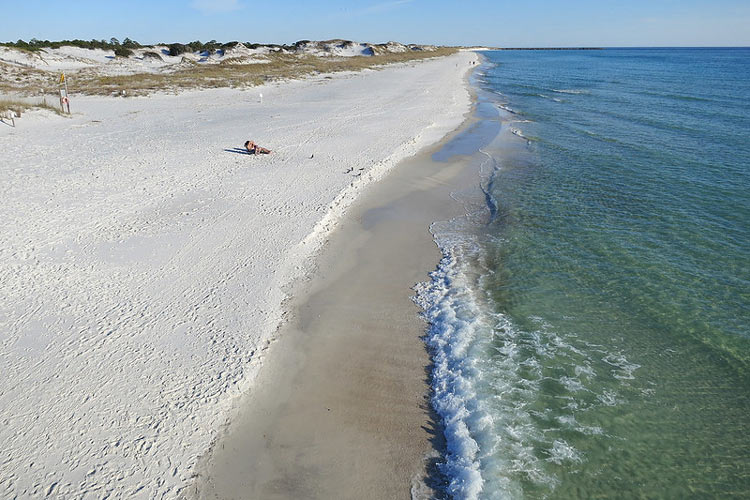 Sunbathe on Shell Island
One of the most popular getaways is Shell Island. There's no overnight camping allowed on this little island, though you can beach your own boat on the shores for the day.
Shell Island is the perfect afternoon destination if you've got a boat, a picnic basket, and a beach blanket. Throw in a book for good measure, and you'll be there all day.
Though Shell Island is small, there's plenty of space for anyone who wants to lounge around and you may even spot some dolphins.
Roast Marshmallows Around A Beach Bonfire
Many hotels and resorts have their own program to set up bonfires for you if you'd like. If your hotel doesn't have a program, you can always call a specialty company for your bonfire setup.
These companies, such as Endless Beach Rentals, do all the set up and tear down for you. They can even bring up a S'mores kit, hammocks, and even cornhole. Did someone say date night cornhole competition? Game on.
Camp at St. Andrews State Park
Camping enthusiasts around Panama City Beach inevitably visit St. Andrews State Park sooner or later.
The state park has more than 100 camping sites available for RV and tent campers. Visitors can enjoy kayaking, snorkeling, hiking and biking, among other outdoor activities. The park is more than 1,200 acres and diverse enough to spend multiple days exploring different ecological landscapes.
Eat Your Way Through Panama City Seafood
As a coastal town, Panama City Beach is known for its seafood. Not only do you get fresh fish right by the source, but many of the restaurants were built to be open air.
The setup is particularly useful now as outdoor dining is encouraged to reduce the transmission of COVID-19. Local favorites like Hook'd Pier Bar and Grill, Hang Five, and The Grand Marlin are all fantastic open-air spots that include ample circulation and a variety of fresh seafood. Other restaurants like Shipyard Grill and Captains Table offer "hook and cook" services as well.
Enjoy Kid-Friendly Programs
Panama City Beach has all kinds of experiences for children. The Sea Dragon Pirate Cruise is a family-friendly experience cruise that allows parents to relax as the children are whisked away by pirates to learn how to sing songs, play games and hunt for pirate booty aboard the ship.
Coconut Creek Family Fun Park has two elaborate mini-golf courses as well as a Gran Maze. You can get up close and personal with real wolves at the Seacrest Wolf Preserve, where you can learn all about these magical animals.
As always, be sure to check the guidelines in place at Panama City Beach and adhere to CDC guidelines when traveling. Wash your hands, wear a mask, and keep your distance from others to reduce the spread of COVID-19.
Check Booking.com to your the hotel, apartment or beach cabana for the whole family here.
Author's Bio: Iona Brannon is a travel writer based in Los Angeles. She loves to make meaning and spread understanding through travel. You can follow her journey on ionabrannon.com or on Instagram at @ionawanders.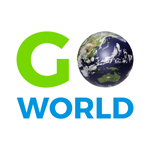 Latest posts by Go World Travel Magazine
(see all)