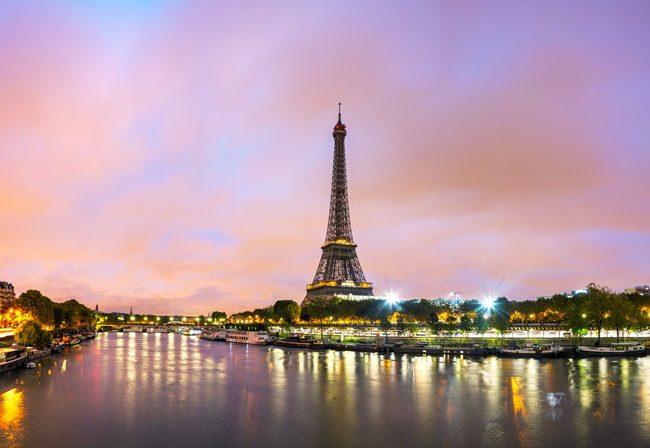 As we approach the water, I see it stretched along the river. The MS River Venture is a small luxury vessel that can hold 136 passengers, and it's my home this week on a river cruise in France from Paris to Normandy.
The Seine River is well-suited for river cruising. It flows slow and steady through Paris and then northwest toward the province of Normandy.
The ship will pass through many river locks, and dock at towns along the way.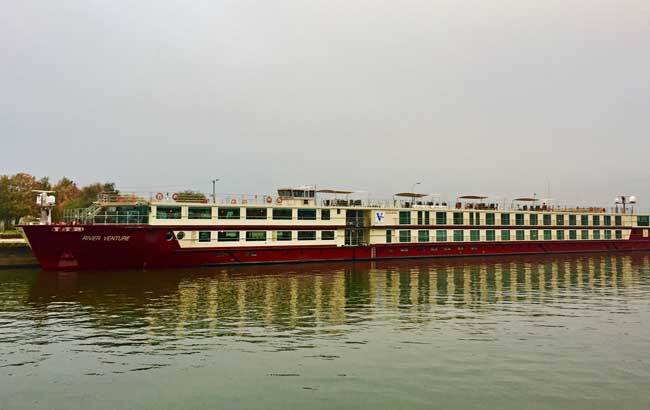 I've always loved cruising, but the idea of cruising in France is even more appealing. From my stateroom – which is large and well-appointed – I can open my balcony door and watch France roll by.
The rest of the vessel is just as comfortable.
My quick exploration uncovers a stylish dining room filled with large windows to view the scenery, a comfortable lounge, a small gym, spa rooms and even bikes, which guests can use for free when the ship is docked.
The top deck is set up for relaxing and viewing, with comfortable seating and a walking/jogging track.
I can already tell. It's going to be a good week.
River Cruise in France
The staff is setting up for our first meal as we begin our journey on the river. Dining on the MS River Venture is a highlight.
The river cruise, which is offered by worldwide cruise company Vantage Travel, is all-inclusive, with excursions, meals and drinks included.
(Select wines are available at every meal. If guests prefer other wines or drinks, those are available for purchase.)
With a 4-to-1 staff ratio, we get plenty of individual attention. The international staff are fluent in English and several other languages, and I find soon enough, have an excellent sense of humor.
Meals have a decidedly French flair, with international favorites added to suit any palate.
Each night, there is nightly entertainment in the lounge. My favorite is a singer who could have crooned alongside Frank Sinatra. Another night, the staff puts on a hilarious "talent" show.
But while the ship is comfortable and entertaining, the highlight here is France – her people, her towns and villages and the beautiful French countryside.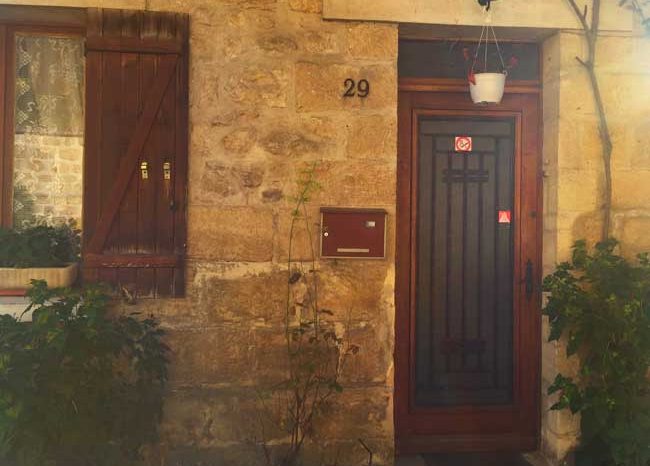 Normandy, France
Our destination is Normandy, the largest province in France. It encompasses miles of coastline, small towns and rich farmland.
Many farmers grow vegetables and hay; others have dairy cattle or horses. Even the farms look like something out of a postcard, with Norman half-timbered buildings and tidy gardens.
For many Parisians, Normandy is a peaceful place to relax and vacation, but this region has had its share of hard times and heartbreak.
Normandy's historical significance runs deep, especially its role during WWII. In a brutal battle to free France from Nazi domination, the Western Allies launched the largest amphibious invasion in history at Normandy on D-Day, June 6, 1944.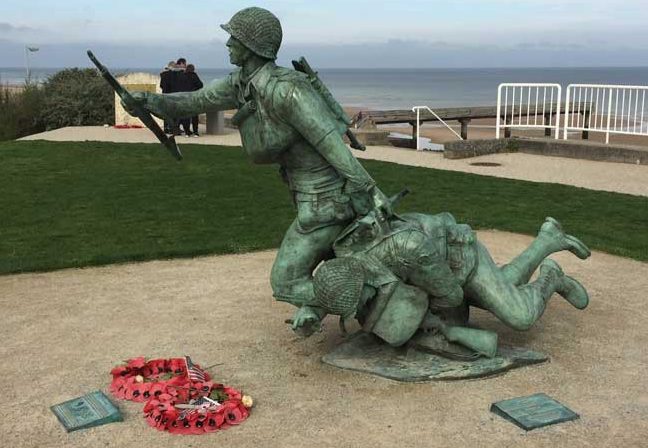 The eventual freedom that resulted came at the cost of many lives, and even today, the scars from those times run deep.
France has not forgotten what was given here; many towns and villages have memorials to those who sacrificed to save France.
Honfleur, France
The MS River Venture slowly makes it way northwest, and then docks in Honfleur, our base for several days.
The small port town's Vieux-Bassin (old harbor), is lined with beautifully restored 16th- to 18th-century houses.
The tidy cobblestone streets and picturesque harbor have been the inspiration for many artists, including Claude Monet.
As soon as the ship docks, I'm off exploring, turning down narrow alleyways and along streets lined with tables for diners.
Small shops, such as the Maison du Caramel, tempt me with their treats. I can't help resist the French sense of fashion, and buy a chic coat from a tiny boutique along the street.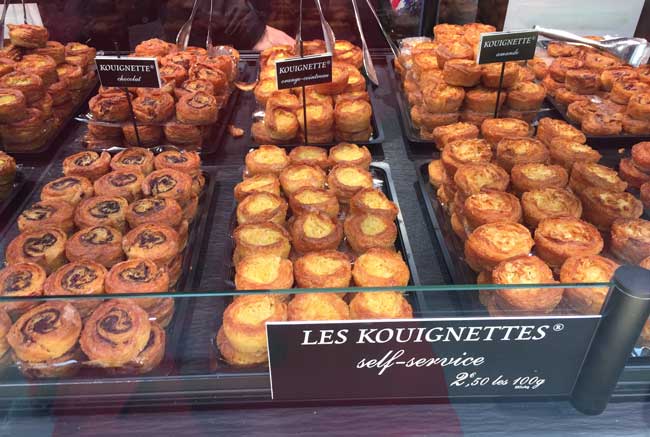 Back on ship, we attend an expert's lecture about the region's role in WWII.
Tomorrow, we will be visiting the beaches of Normandy, as well as the American cemetery. We want to be prepared.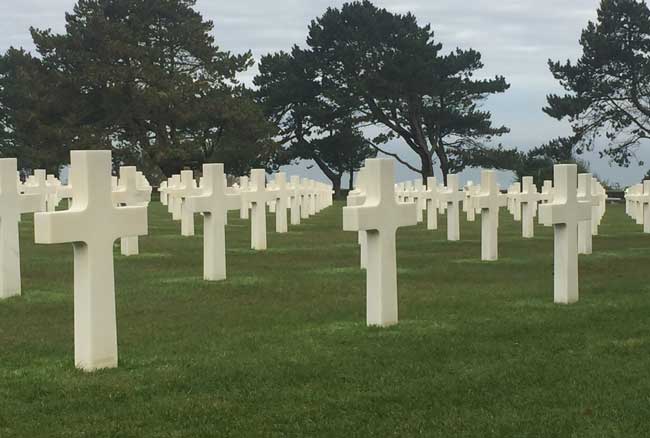 D-Day: Beaches of Normandy
Vantage Travel is known for its excellent port excursions. The itinerary is packed with tours, all led by knowledgeable local guides.
Each person receives a headset and receiver to take along on tours, which makes it easier to hear the guide.
When we arrive at the Normandy American cemetery, our guide's insight makes it even more meaningful.
I knew the American Cemetery was more than 172.5 acres, but I'm not prepared for the staggering sight of 9,387 graves.
The orderly rows go on for as far as I can see, and as I wander through them, a lump in my throat, I grasp the incredible human loss – thousands of young men and women who gave their lives fighting to defeat the Nazis.
I know there are many French, British, Canadians and others who sacrificed too.
Later, I make my way to Normandy American Cemetery Memorial for a wreath laying ceremony in remembrance of those who lost their lives here.
As taps play and the wreath is laid, an older gentleman behind me weeps openly, and I have to wipe my own eyes too.
We travel then to Omaha Beach, its empty wide expanse so peaceful and tranquil. When we see the photos of those horrifying landings at the Normandy beaches, it's hard to believe they are the same place.
It is one thing to learn about the horrors of war; it is another to see the results. Thankfully, time marches on. Today, Normandy is once again a beautiful destination.
Rouen, France
Our next port stop is the city of Rouen. It's best known for the impressive Cathédrale Notre-Dame de Rouen. Though damaged by war and fire, the church still stands tall above the city.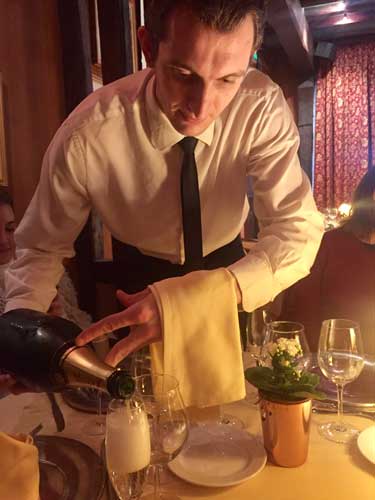 Rouen is where the young military leader and Catholic saint Joan of Arc was executed in 1431.
I hadn't realized how young she was, but I'm even more impressed when I tour the Joan of Arc Museum.
Another famous woman has left her mark on this town. It was at La Couronne, a restaurant in Rouen, that Julia Childs first fell in love with French cooking.
As we dine at La Couronne that afternoon, I can see why. The food is served with flair. And the food? It is French cuisine to remember.
Conflans- Auvers-sur-Oise, France
The ship sets out again early the next morning for Conflans and the tiny community of Auvers-sur-Oise.
This artists' colony was the last town in France that Vincent Van Gogh called home. It is where he died and where he is buried.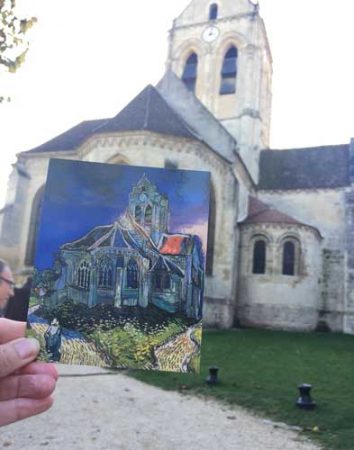 From the dock, we follow a well-worn path uphill along thatched roof cottages to the Church of Notre-Dame d'Auvers.
This is the church I know from Van Gogh's famous painting, and as I pull out a postcard print to compare, I see the genius of Van Gogh's artistic eye.
From the church, we continue walking through the community to the cemetery where Vincent Van Gogh is buried alongside his brother, Theo.
Vincent was only 37 years old when he took his life. The room where he lived, worked and died can be visited at the Van Gogh House here in town.
Paris, France
It's been an incredible week, but soon it's time to head back to Paris. I watch from the ship's deck as the French capital slowly comes into view.
The sun begins to set as we reach the city outskirts, and soon it is dark.
Eventually, in the distance, I can see the tip of twinkling lights. Then we round a bend in the river, and the Eiffel Tower comes into view. Tall and grand, she is a sight to remember.
If You Go
Vantage Travel offers river cruises all over the world, including Europe, Asia, Africa and more. Prices for the Normandy River Cruise start at $1,799.
Author Bio: Janna Graber has covered travel in more than 48 countries. She is the editor of three travel anthologies, including "A Pink Suitcase: 22 Tales of Women's Travel," and is the managing editor of Go World Travel Magazine (www.goworldtravel.com).