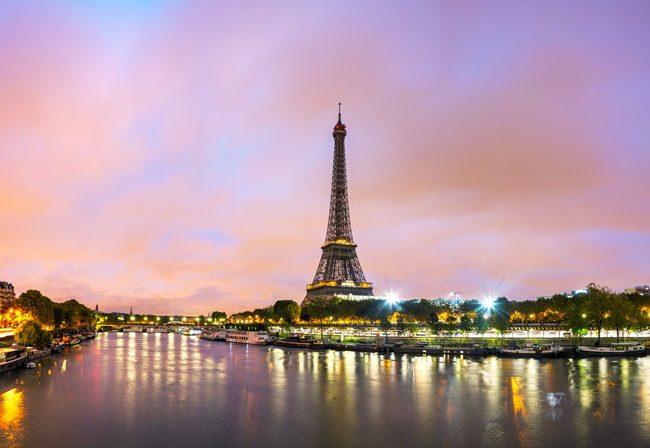 As we approach the water, I see it stretched along the river. The MS River Venture is a small luxury vessel that can hold 136 passengers, and it's my home this week on a river cruise in France from Paris to Normandy.
The Seine River is well-suited for river cruising. It flows slow and steady through Paris and then northwest toward the province of Normandy. The ship will pass through many river locks, and dock at towns along the way.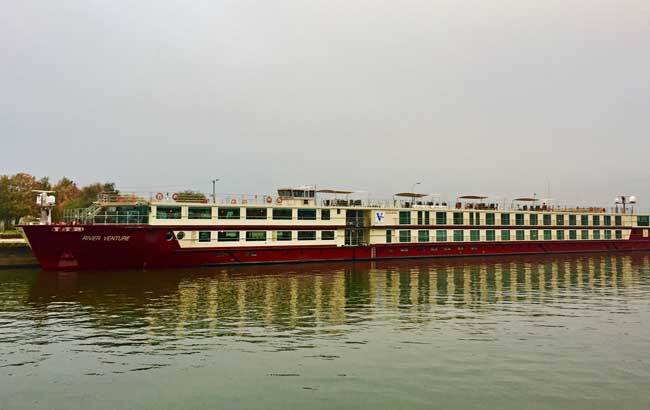 I've always loved cruising, but the idea of cruising in France is even more appealing. From my stateroom – which is large and well-appointed – I can open my balcony door and watch France roll by.
The rest of the vessel is just as comfortable. My quick exploration uncovers a stylish dining room filled with large windows to view the scenery, a comfortable lounge, a small gym, spa rooms and even bikes, which guests can use for free when the ship is docked. The top deck is set up for relaxing and viewing, with comfortable seating and a walking/jogging track.
I can already tell. It's going to be a good week.
River Cruise in France
The staff is setting up for our first meal as we begin our journey on the river. Dining on the MS River Venture is a highlight. The river cruise, which is offered by worldwide cruise company Vantage Travel, is all-inclusive, with excursions, meals and drinks included. (Select wines are available at every meal. If guests prefer other wines or drinks, those are available for purchase.)
With a 4-to-1 staff ratio, we get plenty of individual attention. The international staff are fluent in English and several other languages, and I find soon enough, have an excellent sense of humor. Meals have a decidedly French flair, with international favorites added to suit any palate.
Each night, there is nightly entertainment in the lounge. My favorite is a singer who could have crooned alongside Frank Sinatra. Another night, the staff puts on a hilarious "talent" show.
But while the ship is comfortable and entertaining, the highlight here is France – her people, her towns and villages and the beautiful French countryside.
Continued on next page