Hotel on the banks of the Chao Phraya river
Sitting right on the bank of the Chao Phraya river in central Bangkok, the Shangri-La hotel, Bangkok is a large luxury resort with a great array of amenities. I recently visited the Thai capital for the first time and had the opportunity to stay at the hotel. It was perfect timing as I visited the city during Songkran, the Thai New Year celebration.
Shangri-La Hotel Bangkok
The Shangri-La Bangkok has two distinct wings, the Shangri-La Wing and the Krungthep Wing. This is a tour of one of the Shangri-La's Deluxe Suites in the Krungthep Wing. "Krungthep" means Bangkok in Thai. The Shangri-La Wing was built first and has slightly larger rooms and suites but the Krungthep Wing's accommodations all feature private balconies (the Shangri-La Wing rooms do not have balconies). Each wing has its own swimming pool area and they're connected by meeting spaces, ballrooms and parking.
Foodies will love the hotel as there are a few different dining options. The Shangri-La Bangkok has its own river cruise ship called Horizon Cruise and does a Thai dinner cruise and show. There's a lobby lounge, a rooftop bar that serves food and Volti, an Italian fine dining experience. The hotel, like every other Shangri-La Hotel around the world, has a Shang Palace Chinese restaurant. Just like each Shangri-La property has a Shang Palace, they all use the same scent. It's a signature Shangri-La scent, a light white lotus smell, and it creates a sense memory, like smelling something that reminds you of your mother's cooking. If you stay at multiple Shangri-La hotels, it creates a sense of coming home and is quite wonderful.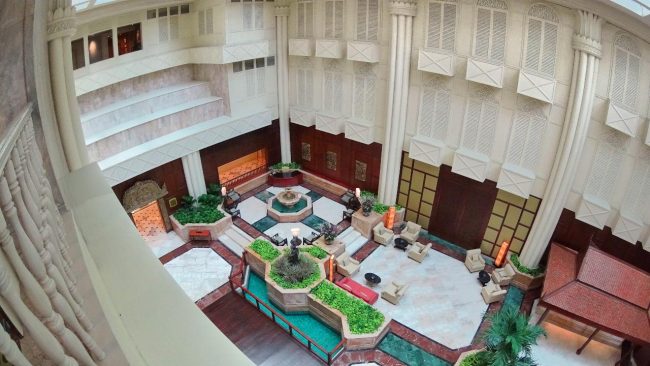 When it's time to work off some of that great food, there's a large fitness center and two swimming pools. The hotel also has one of the largest spas in the city. In addition to the hotel accommodations, some of the units at the Shangri-La are serviced apartments, available for long-term rental. It's easy to get around the city, there are river taxi docks behind the hotel and a SkyTrain station almost right in front of it.
How to Get to Bangkok
I flew to Bangkok on China Eastern Airlines, from LAX via Shanghai. The airline has a wonderful business class cabin and serves almost 200 destinations around the world from their Shanghai hub. They have two daily flights a day to Shanghai from LA and NYC and one daily flight from a few other American cities.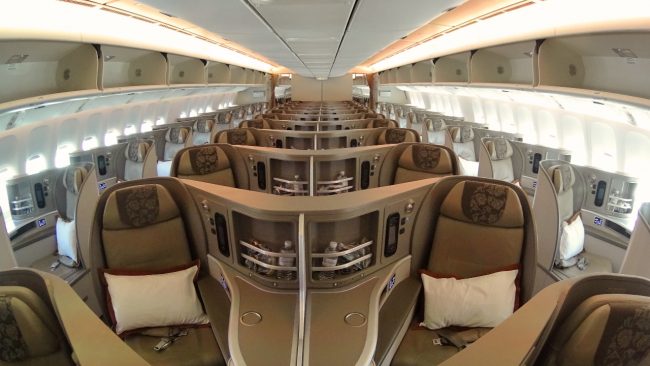 Read more of Freddy Sherman's take on travel on his Go World Travel Blog. You can also follow more of his adventures at luxuryfred.com, on his luxuryfred Instagram feed and on his YouTube channel.