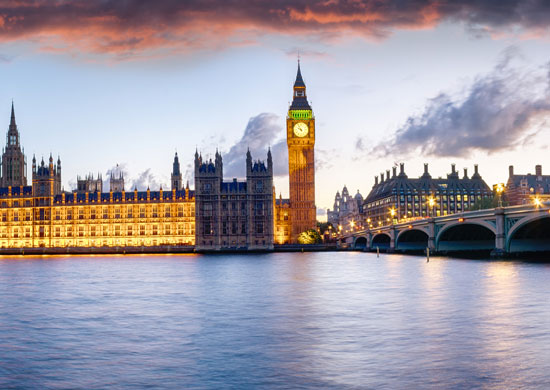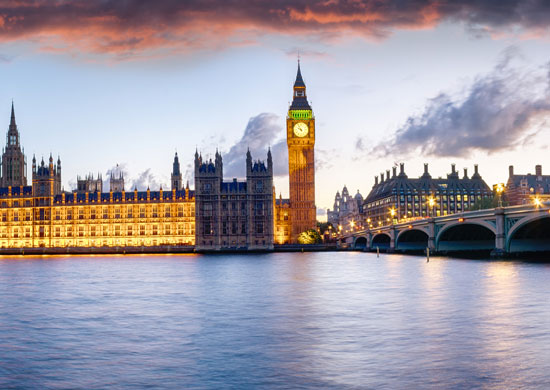 There is no doubt that London is one of the most exciting, vibrant and culturally rich cities in the world. Travelers from all over the world visit London to experience England's unique sense of living history firsthand. But don't be mistaken by London's historic palaces, horse-drawn carriages and well-preserved museums. London is also a bustling city comprised of prime shopping, happening nightclubs and royal parks that give you a run for your senses.
Although London is one of the most traveled cities in the world, there is just one downside to this destination – it's expensive. And I am not talking sort-of pricey either. According to a recent article by The Telegraph, a UK based newspaper, London is the most expensive city in the world.
If you are now reconsidering your travel plans to London, have no fear. After studying abroad in this beautiful city, I have all of the insider tips and tricks to experiencing one of the world's most traveled destinations, on a budget.
Where to stay in London: If you are looking to travel to London, one of the first things that you will consider is where to stay. While the average hotel in London could range from $150- $350 a night, there are many hostels in the city that are safe, moderately priced and located right in the heart of the city. Could you possibly ask for anything better? In order to find the hostel that suits you best, I suggest using the website "Hostel World," where you can adjust the currency, price range and property type that best accommodates your travel plans. You can also see photos of the facility, read reviews about the accommodations and even choose your hostel based on its safety ratings. Lastly, you can get the most bang for your buck by choosing a hostel that includes breakfast during your stay.
Learn in London: You should expect nothing less then perfection from entering a museum in the capital of living history itself. London boasts some of the most beautiful, interactive and informative museums, and the good news is that most of them are completely free! The British Museum, Natural History Museum, Science Museum and the National Gallery are all free, just to name a few. If you want to explore the city in person then you can sign up for a free walking tour with a company such as Free Tours By Foot. Those impressed by the tours often tip their tour-guides, but this is not required.
Play in London: No one should underestimate London when it comes to having fun. Don't be surprised if you see ice-rinks, amusement rides and street performers covering every crevice of the city. These activities are all either free or very moderately priced. If you are still craving some more excitement, do as the locals do and go to the theatre. Theatre culture is extremely prevalent in London. In fact, because of how many locals enjoy the theater scene, seeing a show in London is much more affordable than it is in New York City. You can pick up a ticket for an off-Broadway show for just £12. However if you want the experience of seeing a show on West End, London's version of Broadway, you can pick up discounted tickets the day of the show, sometimes for as little as £60. If it's London's legendary nightlife calling your name, head over to Piccadilly Circus. This area of town is full of diverse nightclubs that represent all different types of cultures and music. While most are free to enter, some charge between £10-20 for entry.
Relax in London: If you are looking for some rest and relaxation in London and do not want to pay for the Four Seasons Spa, I recommend spending time in London's recreational parks. My personal favorite is Queen Mary's Rose Garden in Regents Park. With its beautifully carved sculptures, vast arrangements of flowers and lakes covered with swans, you won't believe that you are in the middle of a major city. Feel free to relax on a beach chair, bring out food for a picnic or even toss a ball with a friend to make the most of your afternoon. Once you have fallen in love with all that there is to do in Regent's Park, including famous attractions such as the London Zoo, Open Air Theatre and taking a paddle boat through the pond, you should also check out Hyde Park, Richmond Park and St. James Park.
Shop in London: If you are looking to bring home some British goods from your vacation, look no further then Camden Market. Located in North London, Camden Market is comprised of endless shopping and food stands selling homemade goods. Crowded with locals and tourists alike, the streets of Camden Market are covered with individuals searching for the best bargains on clothing items and local foods. Since London is a major fashion capital, I loved going through the racks of clothing along the streets and searching for the best deals on upcoming fashions. However, if you prefer shopping indoors then Primark on Oxford Street is for you. In just one store you can find men, women and children's clothing, in addition to shoes, purses and products for your home at competitive prices. Let's just say you wont be leaving empty handed.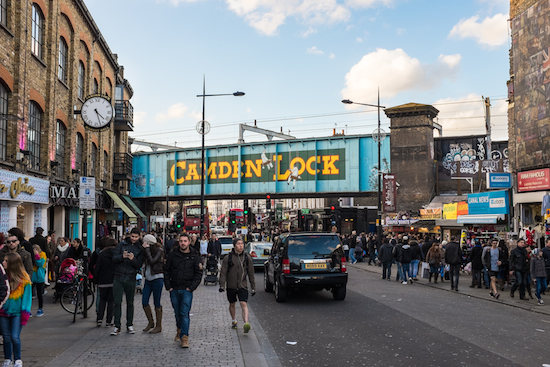 Although spending time in London can be extremely pricey, having the right knowledge and tips will allow you to navigate this city like a local. Trust me, after having a run-in with the Royals, experiencing theatre at its best and boating amongst the swans in Regent's Park, you'll never forget your trip to London.
If You Go
Travel to London

If you are traveling from America, I recommend taking an overnight flight in order to help you adjust to the time difference. However, if you are traveling over from Europe, you can find great flight deals with the airline Ryanair. Here is the link to their website. https://www.ryanair.com
Since airline baggage fees can add up, you might want to consider packing only a carry on. Carry-on policies are not all the same. Some airlines have stricter size and weight restrictions. You can check out your airline's carry-on policies here: Hand Luggage Size and Weight Guide.
If you prefer to travel by train in Europe, you can also take the Eurostar, which tends to offer great discounts on selected routes. Here is the link. https://www.eurostar.com/us-en
Hotels/Hostels: For the best deals on both hotels and hostels visit https://www.hostelworld.com.
Discounted Theatre Tickets: Experiencing London's famous theatre district is a must. You can find discounted tickets at the TKTS booth located in Leicester. For more information, visit https://www.tkts.co.uk .
For easy travel while staying in London: Tube (or subway) stations are the most popular and the most direct form of travel. To find out more about how to use the Tube and about the Oyster card that you can purchase for both discounted and speedy travel, visit https://www.tfl.gov.uk/modes/tube/.
For those who are new to London, visit https://www.visitlondon.com/traveller-information in order to familiarize yourself with the endless possibilities for your trip.
Author Bio:
Samantha Kofsky has definitely been bit by the travel bug and has no desire of getting rid of the symptoms. After studying English and world religions abroad at Regent's University London, her life just hasn't been the same. Since her semester abroad she has spent time in 22 countries and believes that the world is the greatest classroom. Whether she is traveling by plane, car or boat, Samantha has the urge to travel to new places in order to learn about new cultures, to experience new ways of living, and to learn how to live in the moment. To connect with Samantha, you can visit her magazine, Illuminating Inspirations, at https://illuminatinginspirations.wordpress.com. You can also contact her on Instagram at @illuminating_inspirations and on Facebook at https://www.facebook.com/illuminatinginspirations.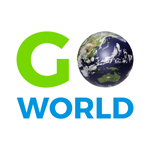 Latest posts by Go World Travel Magazine
(see all)