While in Inverness, Scotland, the gateway to the Scottish Highlands, I decided to take a tour of nearby Loch Ness. My intent? To search for the elusive Loch Ness Monster, known affectionately as 'Nessie'. Perhaps I'd get a photo of this slippery beast and become an overnight celebrity.
Loch Ness is 23 miles long, over a mile wide, and up to 750 feet deep so there's certainly room for Nessie. After all, this loch holds more water than all the other lakes and reservoirs in England and Wales put together.
It's cold, deep, and mysterious and is named after the Ness River which flows from the loch's northern end.
Cruising on Loch Ness
I cruised Loch Ness with Jacobite tours and we stopped at the remnants of Urquhart Castle. These impressive ruins, located near the village of Drumnadrochit, are located high up on a promontory that overlooks a section of the loch.
The present ruins of this ancient castle date back to the 13th and 14th centuries. But, it's apparently built on the site of an even earlier fortification. Urquhart Castle played an important role in the War of Scottish Independence and it's still one of Scotland's most visited castles.
The view offered me a fantastic vantage point for 'Nessie-spotting'. However, although I had my camera 'at the ready' on both the water and land portions of the tour, my hoped-for sighting was not to be!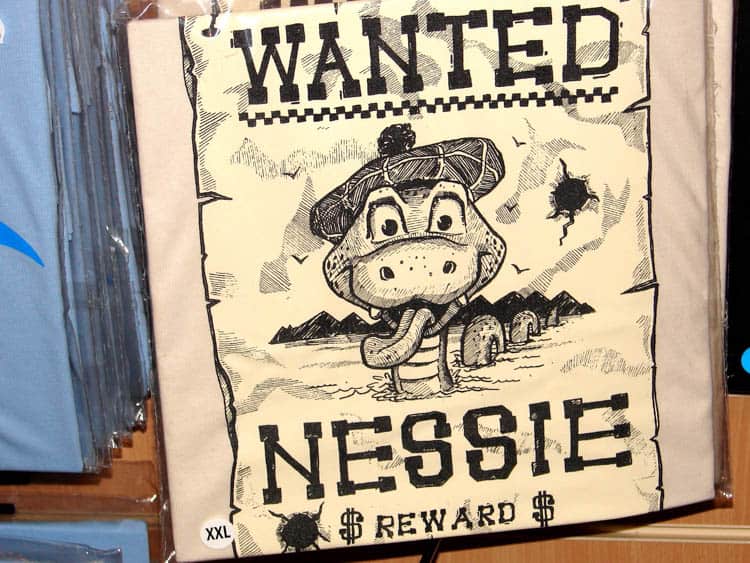 Exploring the Loch Ness Exhibition Center
After cruising on the loch and exploring the castle, I travelled by bus to the Loch Ness Exhibition Centre. My bus driver was a 'real ham', and I enjoyed his sense of humor. He told me that "one man has seen the Loch Ness Monster three times", and then he went on to say "this same man has lost his driver's license three times." Then he asked if this "might just be a coincidence?"
He also said that Scotland invented central heating. "It's whisky. If you take enough wee drops in the morning, you'll be centrally heated until about noon."
Located in the village of Drumnadrochit, near Inverness. This is the place to learn all you ever wanted to know about the famed sea monster but were afraid to ask. Exhibits recount the history of this area and its renowned Nessie. On display are newspaper clippings and underwater photos of this unusual, mysterious 'celebrity'.
I also found, as I expected, many souvenir items available in the Exhibition Center's "Nessie Shop" including Nessie t-shirts, stuffed animals, and key chains.
Sightings of the Loch Ness Monster
There have been more than 1,000 "sightings" of the Loch Ness Monster over the years and even submissions of photo 'evidence'. However, as I learned in the "Loch Ness Exhibition Center" in Drumnadrochit, these photos and sightings are questionable.
Was that a photo of a sea monster? Or merely a piece of wood? Or, possibly a deer, a seal, an eel, a boat wake, a hay bale, or a seagull? Photos of all these items, and more, have been submitted as 'evidence' and are shown in the Exhibition Center.
There have also been genuine hoaxes in attempts to mislead the public. For example, the prankster who used a hippopotamus foot umbrella stand to make footprints of the 'monster' next to the water. Also, the documentary team that built a plastic model monster, placed it in the loch, filmed it and tried to use this as their 'proof.'
The History of Nessie
St. Columba was apparently the first recorded visitor to 'see' the monster over 1400 years ago. Had he seen a sea serpent or dragon or dinosaur? He "wasn't sure".
By 1933, when a new shoreline road was completed along Loch Ness, several visitors reported seeing the creature. It was even reported in "The Inverness Courier" that a local couple had witnessed "an enormous animal rolling and plunging on the surface" of Loch Ness.
Other such 'sightings' followed. This sea creature has often been described as dinosaur-like, with a long neck and protruding humps and was often said to be green in colour.
By 1962 a "Loch Ness Investigative Unit" had been set up. This led to "Operation Deep Scan", where scientific tests were performed in the Loch itself. Echo sounders were brought in to perform underwater tests. Later, there was a Loch Ness Project set up, generating more scientific information.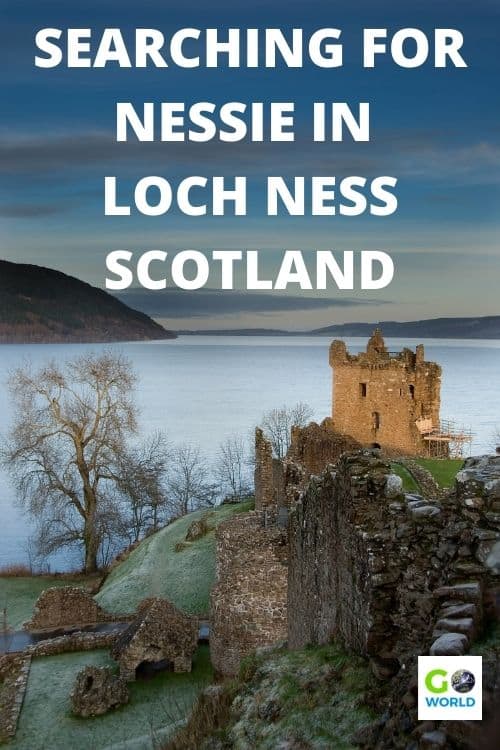 Nessie's Attraction
Nessie has become big business for the area. Like me, many come here to learn more about the legend of Nessie. I did at least find a large plastic Nessie near our boat launch and another in a pond just outside the Loch Ness Exhibition Center.
There's also a nearby theme park, Nessieland. Here there are models of Nessie, a Nessieland Adventure Playground, and the Nessie Caves.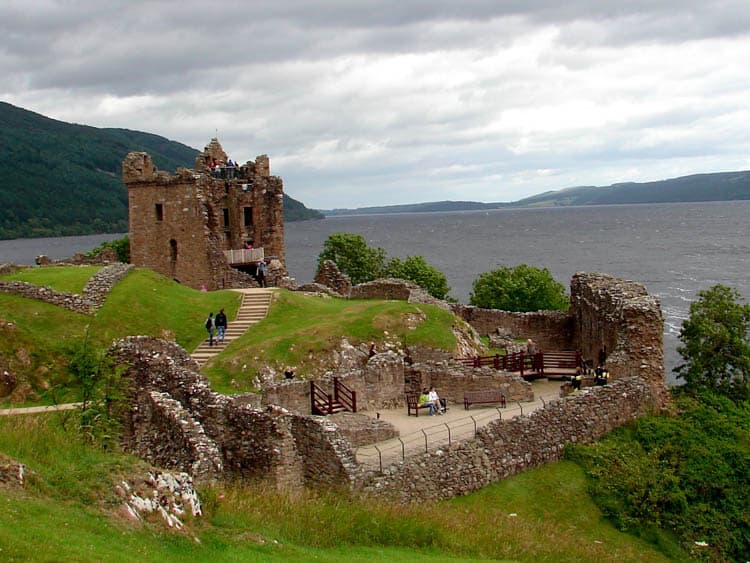 Getting to Loch Ness
Day trips are available from both Glasgow and Edinburgh. However, if you've got the time and are seeking a real adventure trek, the best way to explore the area is by way of the Loch Ness 360 Trail.
This 80-mile route takes you around Loch Ness by foot or bicycle from Inverness. As you travel the route you will be able to see the main attractions of Loch Ness. These include Dores Beach, the Falls of Foyers, Wade Bridge, the Caledonian Canal, Fort Augustus, Telford Bridge, and the aforementioned magnificent ruins of Urquhart Castle.
Where is Nessie Now?
The search for Nessie continues, but, alas, no monster has been found as yet. Scientists concluded that there would be "an insufficient food supply" to sustain a mammoth creature. It has also been suggested that perhaps the 'monster' is merely "a mirror to our own imagination." That being said, I still wanted to check it out for myself, just in case.
Book This Trip:
Want to try and find Nessie yourself on a trip to Scotland? Find more information for your travels, like hotel and VRBO accommodations, local restaurant reviews, tips on how to get around and more through TripAdvisor and Travelocity. When you're ready, book your flight and ground transportation all in one spot with Kiwi.
For More Information: www.visitinvernesslochness.com and Loch Ness Centre and Exhibition
Author Bio: John is a freelance travel writer and photographer who enjoys travelling the world and writing about his adventures. He has written weekly travel features for a group of community newspapers, presented several travelogues, and is the author of two major cycling books: "Cycling Canada" and "Cycling the USA"