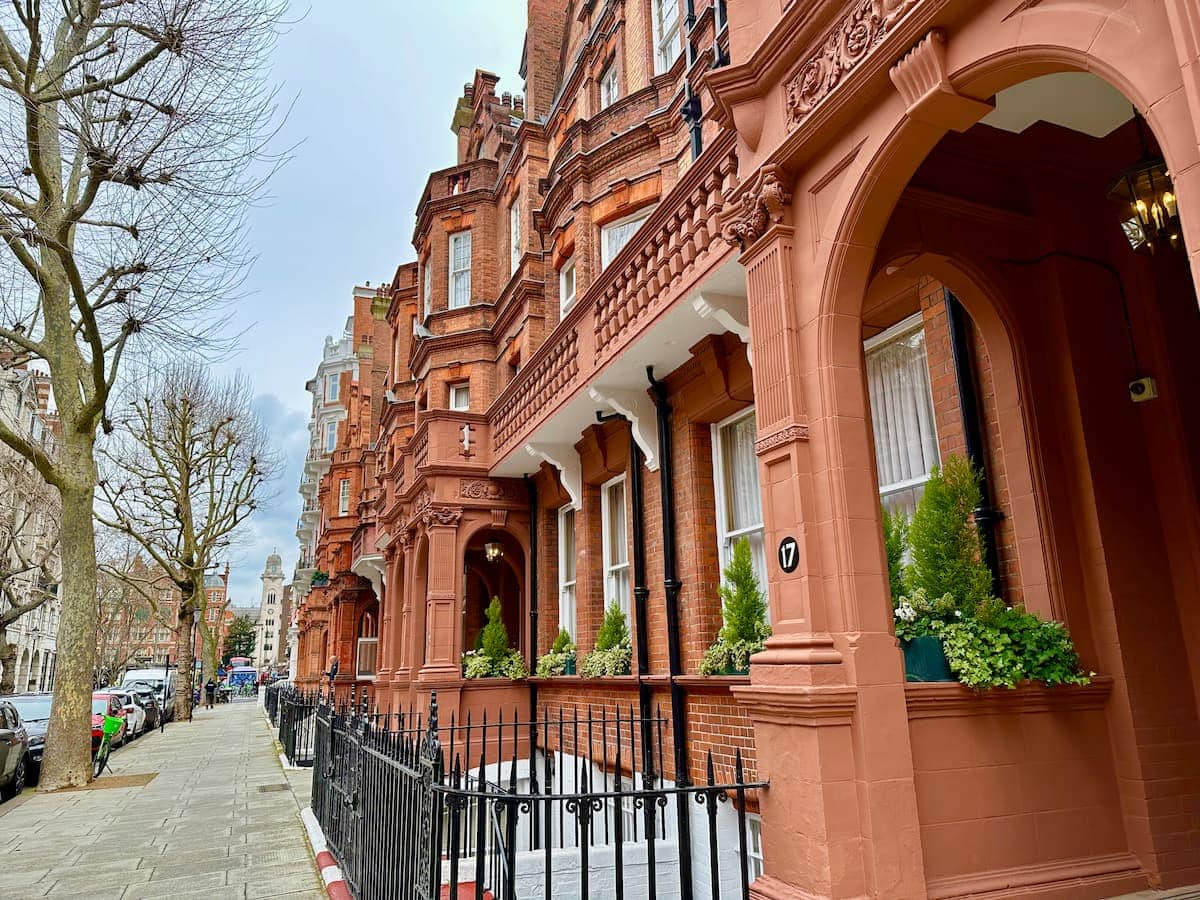 Crazy excess. Unimaginable wealth. OTT fashions. Dripping jewels. Those descriptions could all apply to the United Kingdom's coronation of King Charles III—or, you know, just your average Friday night in Chelsea, one of the poshest postcodes in London.
Chelsea's royal roots extend back at least as far as Charles II, who built its central thoroughfare, King's Road, in 1694. But by the latter half of the 19th century, monarchs had made way for musicians like Eric Clapton, Jimi Hendrix, and The Rolling Stones, who ruled the Swinging Sixties scene.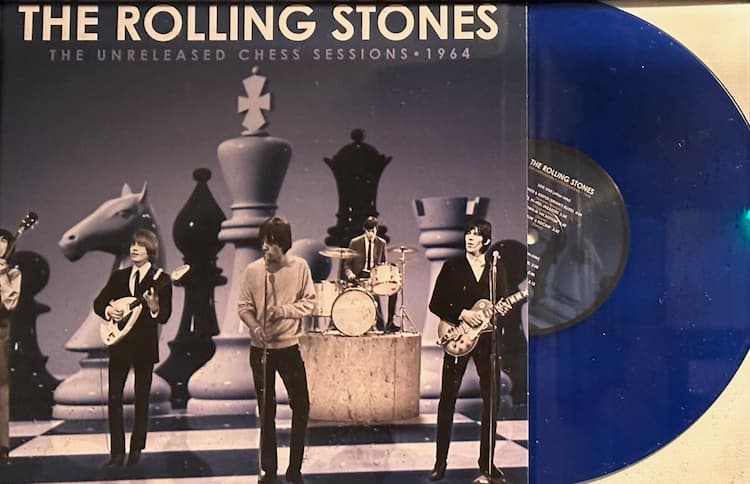 Decades have passed, but Chelsea's celebrity appeal has never dimmed, as I discovered years ago while apartment hunting with my husband. We stopped for lunch with a friend at The Pheasantry on the King's Road, where Eric Clapton used to live in a flat above a nightclub that hosted the likes of Lou Reed and Queen (the band, that is…not the monarch).
This multi-use hub is now also home to a pizza parlor, where we encountered a young father struggling to lift a baby stroller up the restaurant steps. When our friend offered to lend a hand, we found ourselves face to dimpled face with…Matt Damon. 
That's when we realized there was no way we could raise the dough (ahem) for a flat among such celestial company. And yet, on this day, here we are, strutting down Chelsea's fabled streets to our apartment.
Or rather…to The Apartments by The Sloane Club, the private members' club founded by Queen Victoria's daughter, Princess Helena, in 1922. Housed in late 19th century terraced mansions on Sloane Gardens, a stone's throw from Sloane Square Underground Station, The Royal Court Theatre (where The Rocky Horror Picture Show premiered in the 70s), and The Sloane Club itself, The Apartments provide a luxurious alternative to a five-star hotel.
Best Tips & Tools to Plan Your Trip
These 18 serviced accommodations, ranging from 398 to 1,098 square feet, don't quite stretch to curtsying courtiers—or star-struck groupies, for that matter. But they do offer visitors an innovative way to experience London like a local—a very well-heeled local with a 24-hour concierge and in-room spa services.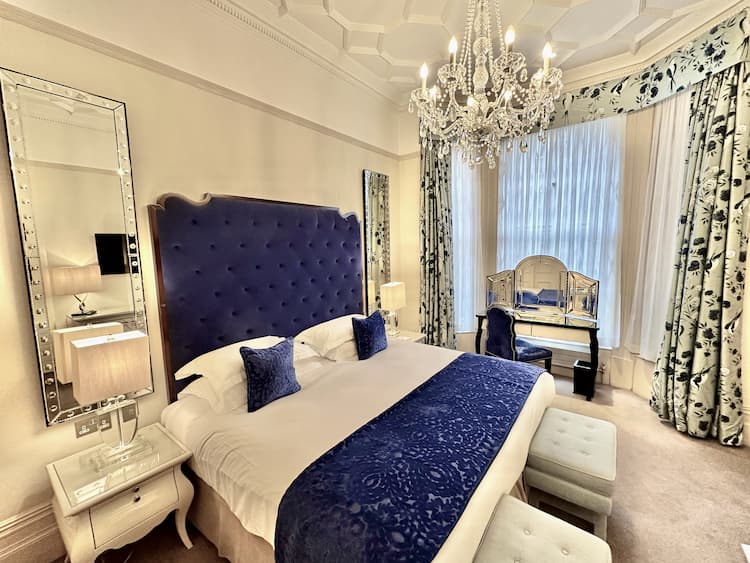 Our one-bedroom "home" (for two splendid nights, at least) encompasses the entire ground floor of 17 Sloane Gardens. It's fitted with crystal chandeliers, silk and velvet fabrics, one-and-a-half bathrooms, and a kitchen with a dishwasher, washer/dryer, small refrigerator, Nespresso coffee maker, and—the ultimate amenity for this tea-loving nation—a tap dispensing boiling water at the ready.
My automobile-obsessed husband is even more excited by what he sees outside our door—namely, Chelsea's steady stream of purring Porsches, Bentleys, Aston Martins, and a neon-green Lamborghini. 
Fortunately, we don't need to get behind the wheel to reach several appealing watering holes. One of our first stops is Bluebird, a restaurant and café frequented by Prince William's wife Catherine when she was just plain ol' Kate Middleton, living on Old Church Street near a now-defunct studio where Pink Floyd and The Who used to record.
We Visited Chelsea Potter Pub
We also wet our whistles at the Chelsea Potter pub, whose erstwhile regulars included Jimi Hendrix and The Rolling Stones, and the Cooper's Arms, where we sip pricey pints beneath a disembodied moose head. 
Our favorite meal is an eclectic selection of yellowfin tuna fillet tataki, chickpea and feta wontons, and duck spring rolls at Sloane Place Restaurant, on the ground floor of The Sloane Club's sister hotel, Sloane Place.
Afterwards, we get cozy in The Hideaway, an intimate, subterranean speakeasy beneath the restaurant, sipping cocktails expertly mixed by Eric, our charming Italian bartender. 
If you fancy fast food, the King's Road McDonalds, with its futuristic 60s facade, has an unexpectedly illustrious history. "This was the Chelsea Drug Store, which The Rolling Stones sang about in 'You Can't Always Get What You Want," notes Mark Barber, a guide with British Tours, who leads us on a two-hour walk.
Its shiny, Technicolor interior, long since replaced, also featured as the record store in Stanley Kubrick's A Clockwork Orange. 
At 138A King's Road, Barber points out a plaque above a juice bar which states that designer Mary Quant opened her Bazaar boutique on this site in 1955. "She was the first to call a short skirt a 'Mini,' with the name inspired by the motor vehicle," he says, as a compact Mini Cooper (first manufactured in 1961) rolls by on cue.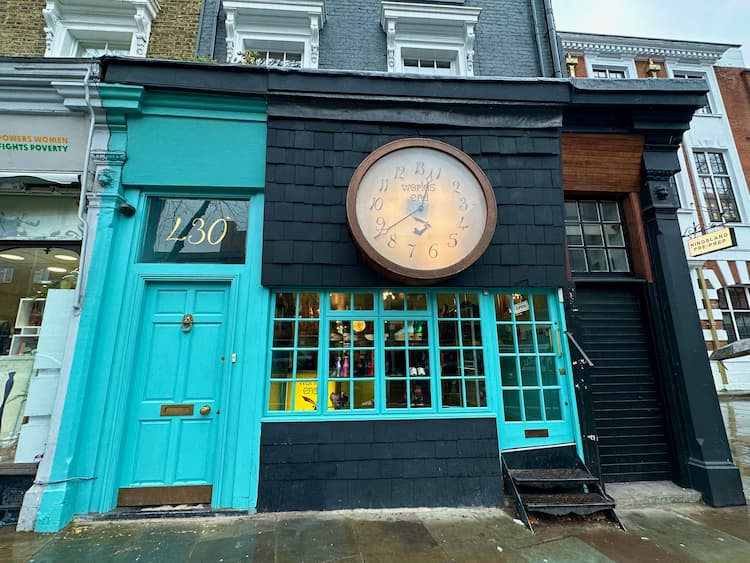 World's End
Further along, at 430 King's Road, Vivienne Westwood and the Sex Pistols' manager Malcolm McLaren became the mom and pop of punk fashion at the shop now known as World's End.
But perhaps the best-known King's Road boutique in the 60s and 70s was Granny Takes a Trip (now closed), which attracted everyone from The Beatles to Jimi Hendrix to The Rolling Stones with their flamboyant, often dandyish styles. 
Other popular pilgrimage sites include Bob Marley's former home at 42 Oakley Street, and the terraced mansions once owned by Keith Richards and Mick Jagger at 3 and 48 Cheyne Walk, respectively.
This chic street is just minutes—yet also worlds—away from the fetid flat The Stones originally shared at 102 Eden Grove, where they chose their band name on a whim while lounging on their "horrendous, smelly" brown carpet.
Let us be grateful they were inspired by an album laying on the rug–a Muddy Waters LP featuring the song "Rollin' Stone"–and not by the carpet itself. One can only imagine their future may have been rather different had they dubbed themselves the Putrid Piles. 
Chelsea Old Town Hall
The site that has born witness to the greatest constellation of stars is, arguably, Chelsea Old Town Hall. Richard Burton, Alfred Hitchcock, Pierce Brosnan, and Hugh Grant have all tied the knot within its stone and brick walls.
One ceremony which took place at the town hall actually changed the course of history. On July 21, 1928, Wallis Spencer tied the knot with an ex-soldier named Ernest Simpson. The union didn't last, and Wallis became entangled with the future King Edward VIII. Their love affair led to Edward abdicating the throne to marry Wallis, and the crown passed to his brother, George VI.
George never thought he would be king, and his daughter, Elizabeth, was never meant to be queen, yet she went on to become the longest serving and most beloved monarch in British history. Who knows what the legacy of her son, King Charles III, will be, but he owes its origin to this Old Town Hall on the long and winding King's Road.
IF YOU GO
Stay: The Apartments by The Sloane Club, https://www.clubapartments.co.uk, [email protected], +44 (0)207 730 9131. Studio, one bedroom, or two bedrooms. King-sized beds can convert to two twins. Kitchen, A/C, WiFi, in-room dining, concierge. From £344. 
Do: British Tours, https://www.britishtours.com 
Saatchi Gallery, https://www.saatchigallery.com. Contemporary art.
Royal Court Theatre, https://royalcourttheatre.com 
Chelsea Flower Show, https://www.rhs.org.uk/shows-events/rhs-chelsea-flower-show. 
Drink and Dine: The Roof Terrace at The Sloane Club, https://www.sloaneclub.co.uk. 
Sloane Place Restaurant, https://www.sloaneplace.com/food-drink/sloane-place-restaurant/
The Hideaway, https://www.sloaneplace.com/food-drink/the-hideaway-bar/ 
Inspire your next adventure with our articles below:
Author Bio: As a UK-based writer, photographer, and self-confessed coward attempting to conquer her fears through her travel adventures, Amy Laughinghouse has paraglided in the Swiss Alps, walked with lions in Mauritius, swum with sharks in French Polynesia, and–her most terrifying challenge ever–taken ballroom dance lessons in London. Her articles have appeared in A Pink Suitcase: 22 Tales of Women's Travel, LonelyPlanet.com, Journey, AARP Magazine, Irish Times, and Toronto Globe and Mail, among others.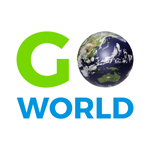 Latest posts by Go World Travel Magazine
(see all)