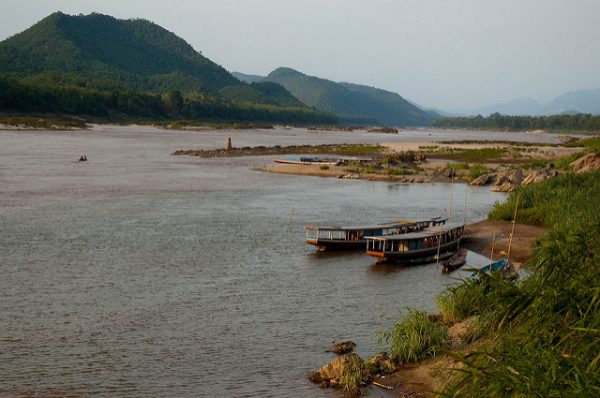 "How far are we going again?"
"Around 200km."
"And how long will that take?"
"Two days, we'll be travelling for about 23 hours in total."
I'm not a mathematician, nor a particularly speedy mover, but even I know that I can run at a faster pace than that. Not for 200km along the Mekong River, from sleepy Luang Prabang in Laos to Chiang Chong, just inside of the Thai border, granted, but still – this is not exactly fast.
"It is a slow boat…" my guide reminds me.
Still, what had initially appeared to be an idyllic idea was fast striking me as just plain inefficient. London Underground is my usual means of transport, where I roll my eyes when I have to wait more than SIX MINUTES for a train. I get irate when people walk slowly, stopping to view the beautiful city in which we live rather than move frantically around it.
Travel means getting from A to B – places to go, people to see, things to get done, the ambience one of ticking clocks, buzzing phones, the murmur of business conversations and the musty smell of overpriced coffee.
What on earth was I going to do on this bloody boat?
——
Travel on the Mekong
Morning arrives. Well, the depth of night, but the prescribed time to awaken for the start of our journey. It's dark and cold, my images of a balmy Asia wrapped in a blanket of purple fuzz. The redeeming feature is that my bag is significantly lighter as I must wear all my clothing in order to keep warm. After a songathew ride through the quiet roads of sleeping UNESCO town Luang Prabang, we arrive at the steep muddy flats of the Mekong to board our vessel. I stumble down, aided by the humble boat owners onto the long spacious and sparse craft. I'm handed a blanket as they do so.
Continued on next page