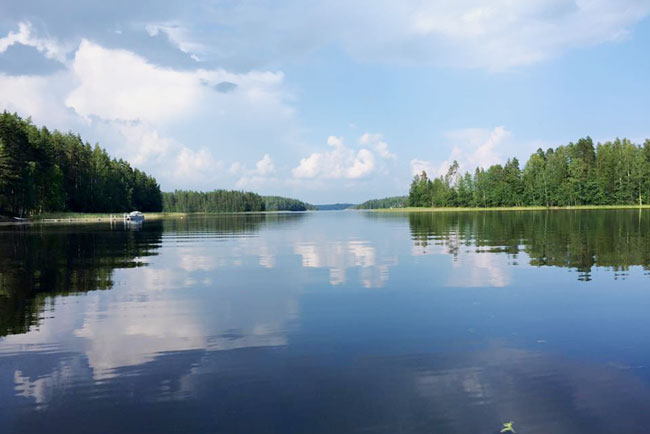 My basket is still empty, so I follow the others along the forest trail, intent on our hunt for blueberries. My mid-western American eyes aren't quite sure what to look for. After all, foraging in the forest is not something we do back home in Colorado.
But here in Finland, it's a beloved pastime. The Finns believe that everyone has the right to enjoy outdoor pursuits. Their 'everyman's law' gives public access to the country's vast forests, lakes and rivers, with few restrictions. That means that we can spend the afternoon picking blueberries on an island in the middle of Lake Saimaa.
Located in eastern Finland, Lake Saimaa is Finland's largest lake and the fourth largest natural freshwater lake in Europe. To understand how large Saimaa is, it's best to imagine its islands – there are almost 14,000 of them. The lake is home to many communities and thousands of summer cottages.
Lakeland, as this region of Finland is aptly called, calls to the very heart of Finnish identity. Its islands, forests and bodies of water provide an ample playground for Finns yearning for nature.
Being in nature holds a revered spot in Finnish tradition, a fact that brings some good natured teasing by neighboring Swedes who claim that the "Finns just came out of the forest."
"That might just be true," one local tells me with a chuckle. "We feel energized by being in nature, and we love being in the forest and at the lake."
"We don't go into nature to do something, we go there because it feels good," says Mari Pennanen, who blogs about the benefits of nature in her blog, SaimaaLife.com. "For us, nature is healing."
It's a good thing then that Finland has more than 188,000 lakes. This week, I'm here to explore Lake Saimaa and its waterside communities – and I'm not the only one. This region is a popular destination for vacationing Finns as well as travelers from as far away as China.
Continued on next page