As a born and bred South African, visiting Kruger National Park is something I try to do every year. The park covers a staggering 19,485 square kilometers.
Plus, it is home to lions, leopards, buffalo, rhinos, elephants, cheetahs, wild dogs, giraffes, zebras, and plenty more.  Kruger is not just one of Africa's biggest game reserves but also one of its most diverse.
Along with a rich array of landscapes and wildlife, it also offers accommodation for all budgets and types of travelers. From five-star luxury lodges to self-catering chalets, camping and everything in between, there are many ways to enjoy this excellent safari destination.
Camping in Kruger National Park
We decided that this year we were going to rough it and camp. Well, sort of. Camping in Kruger is one of those must-do experiences. In fact, camping itself is just as much a part of the experience as those notable sightings of lions and leopards.
At bush camps, electricity and cell phone signal are hard to come by providing a chance to reconnect with nature in a way that staying in a hotel doesn't accommodate.
As South Africans, we are privileged to have enjoyed this unique experience time and time again. However, as a tourist coming to the park, camping can present a challenge. With airlines getting stricter on luggage policies, it's hardly likely that you'll have space in your suitcase for tents and sleeping bags.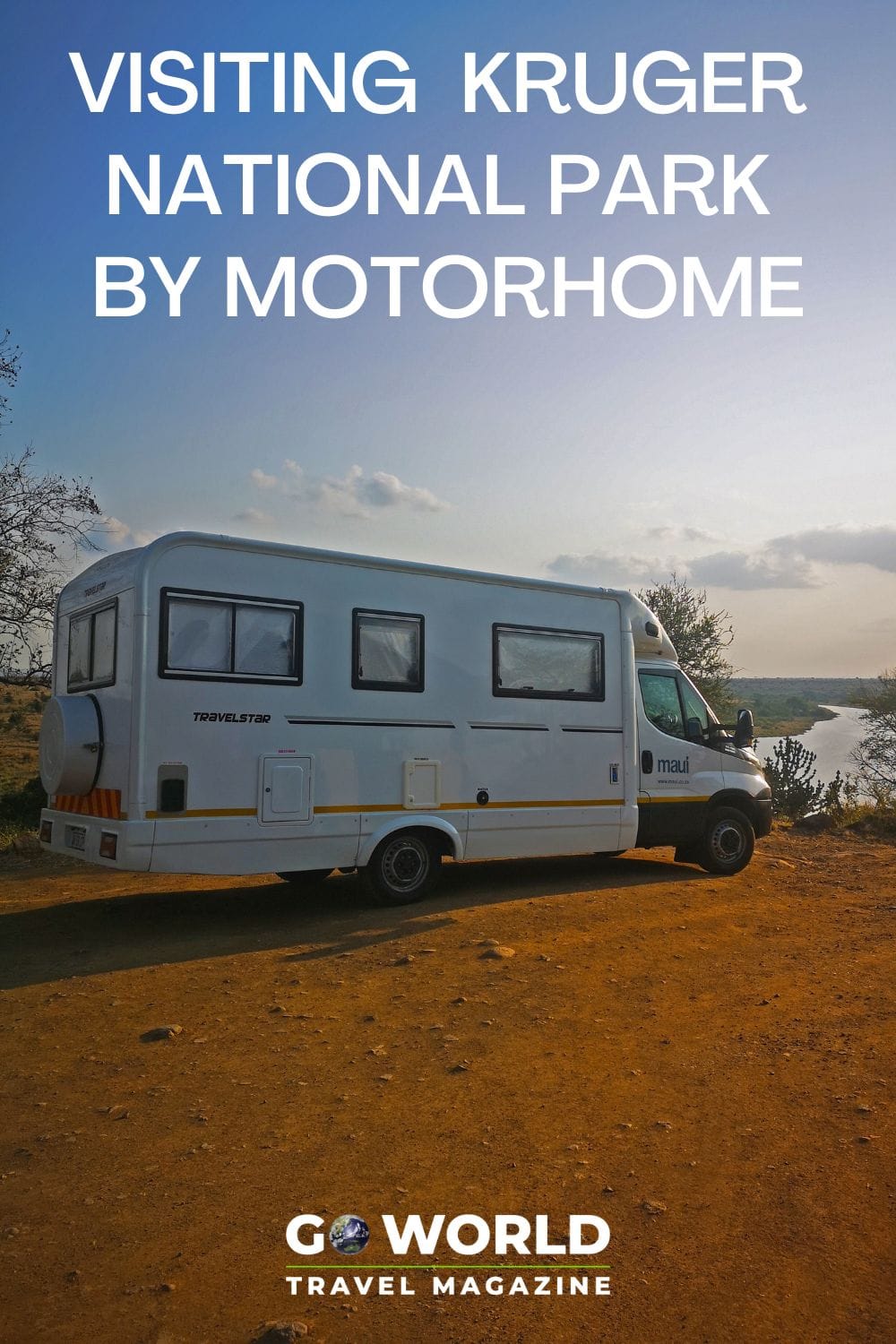 Motorhome Rentals
This year we would fly into Johannesburg and then travel to the park. So, instead of the regular car, tent, or trailer, we decided that our accommodation choice would be an Iveco daily motorhome.
Just as accessible for tourists as for locals, the Iveco motorhome offers a unique and affordable way to explore the park. They offer a 2, 4, or 6 sleeper configuration and a 4×4 option among other things. With plenty of operators to rent an Iveco motorhome from such as Maui Motorhome Rentals or Bobo Campers, you are sure to find one to suit your needs.
The motorhomes also come equipped with everything you need to enjoy a visit to the park in comfort, from bedding to cutlery, towels and everything in between.
They also have a small bathroom equipped with a basin, shower, and toilet, and a kitchen area with a gas cooker, microwave and a small fridge freezer. Plus, they have air conditioning to keep you comfortable. It's like staying in a chalet that can move.
Benefits of Traveling by Motorhome
One of the best things about using a motorhome to travel to the Kruger National Park is that you have everything with you wherever you go. Drives in the park can be long and you'll inevitably start to get hungry or thirsty or need the loo. Instead of planning your route around your stops, you can go where you please in your motorhome.
If you are out watching a pack of lions stalking a wildebeest and a cup of coffee sounds like a good idea, no problem. You have everything with you. There's also no more rocking up at the picnic site to make breakfast and realizing you have forgotten to pack the all-important eggs.
Another big thing that deters many travelers from camping is the setup and packing up everywhere you visit somewhere new. But this is not a problem in a motorhome like the one we had from Iveco. All you need to do is pack up your table and chairs outside and drive away. Simple as that.
Now you might think that when renting a vehicle of this nature, you need a special license to drive it, but you don't. Even the six-sleeper motorhome is under 3 tonnes, which means that any standard issue international driver's license will do.
Most of the campsites in Kruger National Park also offer plenty of space to park a vehicle of this size while still having plenty of room to sit outside without being on top of other campers.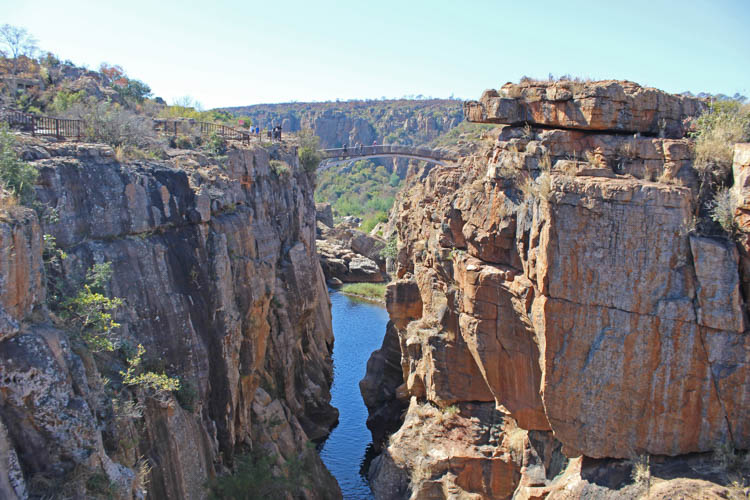 Kruger National Park and Beyond
Plus, if you wanted to combine your trip to Kruger with some of South Africa's other attractions, such as the Drakensberg, Garden Route, or Wild Coast, you could rent your motorhome for longer and spend a month or two exploring the entire country.
Besides the fact that they drive on the left side, South Africa is an easy place to explore by road. The highways are tarred and well maintained, with plenty of rest stops, fuel stations, and overnight accommodation en route.
Kruger National Park itself also offers a myriad of tarred roads throughout, taking you all the way from South to North. In addition, there are short dirt loops if you want to venture further off the beaten track and longer trails for the more adventurous wanting to rent a 4×4.
A must-have for your next South African safari adventure.
Author Bio: Janine Avery was born and bred in Cape Town, South Africa, and says there is nowhere she would rather call home. She is a lover of all things nature and loves to explore new places, enjoying any form of travel from basic tenting to lazing in luxury lodges. She also loves to dabble in digital marketing, spread messages on social media, and take audiences on a journey through her travel stories.