The popular 6 km (3.7 miles) stretch of beachfront known as Durban's Golden Mile in South Africa runs from South Beach, which includes the promenade, to the Suncoast casino, hotels and entertainment complex in the north, to the Point Waterfront and uShaka Marine World, which houses an aquarium and a huge theme park. The Moses Mabhida Stadium, which hosted the 2010 World Cup, has also been included as part of the Golden Mile.
Durban, the third-largest city in South Africa and home to the largest and busiest port in sub-Saharan Africa, is situated along the east coast of the Indian Ocean. An influx of international tourists is drawn to Durban's warm climate and extensive beaches.
Everyone is welcome – be it parents teaching their little tots to ride a bicycle, rollerbladers, tandem cyclists, walkers and even runners pushing babies in strollers.
The promenade is dog-friendly, so bring along your family's four-legged additions, too – but make sure to pick up after them.
More toward the North Beach area, enthusiasts of skateboarding, rollerblading and BMX bicycles can show off their skills and talents at the Skate Park. If you are one who loves to cycle but did not bring along your bicycle, despair not – you can rent one at a very reasonable rate.
This beach is a surfer's paradise and a haven for sun-worshippers. It would be "heaven on earth" for sun-lovers from abroad who experience much colder temperatures. A generous-size swimming pool is available for serious swimmers; splash-pools and water slides will keep fun-lovers entertained for hours.
Durban's Golden Mile is the city's busiest main tourist attraction but also appeals to locals.
There are myriad restaurants, chain hotels, holiday apartments and curio markets all along the Marine Parade.
Climate in Durban, South Africa
Known as the sunshine city of South Africa, Durban experiences sub-tropical climate, with hot and humid summers that sometimes get a bit sticky. Winter brings pleasantly warm and dry days that are snow- and frost-free. The average temperature in summer ranges from 25 C to 33 C (77 F to 91 F); midwinter temperatures range from 17 C to 23 C (62 F to 73F). Durbanites enjoy an average of about 320 glorious sunshine days a year.
Ushaka Marine World in Durban
The first of its kind in South Africa, this world-class, 16 hectare (40-acre) theme park opened in April 2004 and consists of eight fun-packed attractions – the uShaka Sea World, the uShaka Wet 'n Wild, uShaka Sea Animal Encounters Island, uShaka Beach, uShaka Village Walk, uShaka Kids World and the uShaka Dangerous Creatures and Chimp & Zee.
There are lots of fun and exciting rides to enjoy – not just for the little ones, but for moms and dads, too. As a bonus, you will learn about the many little (and big) treasures of the ocean and the ocean itself.
In 2005, less than a year after its inception, this theme park was awarded an "Outstanding Achievement in Thematic Creative Design" by the Themed Entertainment Association.
uShaka holds 32 tanks totaling about 17,500 cubic meters (4.6 million gallons) of water. The underground aquarium is designed around five shipwrecks, with its entrance above the ground through the "Phantom Ship," a re-creation of a 1940 cargo shipwreck.
Cargo Hold in Durban
With so many restaurants to choose from, you are spoiled for choice – the most popular one being the highly recommended Cargo Hold, Dining with the sharks is a common occurrence at Cargo Hold, which is housed in the stern of the Phantom Ship, with captivating views of the shark tank. The restaurant is split into three levels – opt for the ground floor if available, which has the most spectacular views with seating closest to the tanks.
The best way to experience the ocean is to be in it. The settings and ambiance are unsurpassed – nothing could be better than watching the sea animals swimming around peacefully with graceful maneuvers while you relax and enjoy your sumptuous meal. If watching marine life and indulging in seafood at the same time gives you feelings of guilt, then you could opt for one of the many "non-pescatarian" or vegetarian dishes on the menu.
Sand Art on Durban's Golden Mile
The stretch of sand along Durban's Golden Mile is renowned for its display of sand art created by locals. Detailed and complex creations by the sculptors each have their own theme – some favor animal sculpturing (the Big Five, or "Save the Rhino"), while others build fantasy castles to the finest, most intricate details.
There is no limit to the bountiful imagination of these talented sand sculptors. If the sculptor is in attendance, you can request to personalize it by adding your name or a message, or you can have your picture taken lounging on a tightly sand-compacted couch.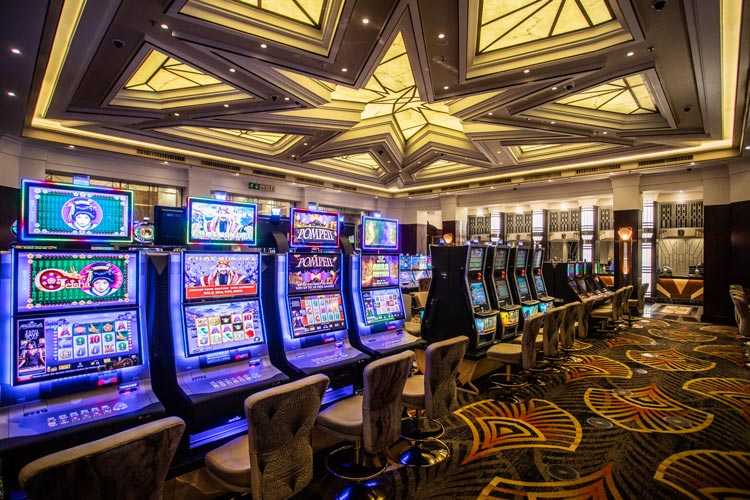 Suncoast Casino, Hotels & Entertainment in Durban
Carry your good-luck charms with you, or don your favorite piece of clothing and head to the casino. Who knows? You might become the next instant millionaire or billionaire.
Apart from the main draw being the casino, this buzzing entertainment complex, which opened its doors to the public in 2002, houses two hotels – the luxury Suncoast Towers, comprising 36 rooms, which is popular among business travelers and leisure travelers alike, mainly because it offers boardroom with conferencing facilities; and the affordable yet superbly comfortable 128-room SunSquare Suncoast. Both offer spectacular, unobstructed views of the sea.
The complex features many popular fast-food franchise restaurants, cinemas, a gaming arcade, a few retail shops, and its own semi-private beach. With a recent upgrade, Suncoast has added new family-friendly restaurants to its already long list.
Suncoast, with its tasteful architecture roughly inspired by Miami's South Beach Art Deco style, is part of the Tsogo Sun Group. Distinctive for its spectrum of brightly colored lighting, Suncoast is visible from many miles away, and is used as a landmark by many.
The Moses Mabhida Stadium
About a cool, breezy 5-7 minutes walk from Suncoast is the Moses Mabhida Stadium, which opened in November 2009 and hosted the 2010 FIFA World Cup. It has a seating capacity of 62,760 and, with its unique design, allows seating to be further adjusted to accommodate up to about 80,000.
If you are an adrenaline junkie, the Big Rush Big Swing is for you. From an 80 meters-high (262 feet) platform attached to an arch, the somehow fearsome adventurers swing out into an immense arc 220 meters (721 feet) high and free-fall into the heart of the stadium. This definitely not for the faint-hearted.
Ride the Skycar up to the top of the stadium, which takes a mere 2 minutes, before you step onto the platform, where you take in spectacular 360-degree  views of Durban. A refreshing ocean breeze is an added bonus.
Rickshaw Rides in Durban
Keep a look-out for these uniquely ornate two-wheeler rickshaws, which is a man-drawn carriage. Not only are the rickshaws beautifully decorated, but the pullers (as they are so-called) are equally adorned with colorful attire and extremely heavy headgear bedecked with beads, feathers, mirrors and other embellishments.
As the pullers gain momentum, they are lifted into the air, which counterbalances the carriage being lowered at the same time. Passengers let out ecstatic shrieks with "exciting fear" gripping them, as they are now facing skyward. Riding on these rickshaws is a truly memorable experience and a wonderful way to get around and do a little more sightseeing.  For a small fee, these rickshaw pullers will take you on a ride you'll never forget and treat you like true royalty, just the way you should be.