There are many interesting things to see in Krakow, Poland, and my 12-year-old son and I wanted to tackle as many as we could manage: a charming Old Town Square with it's Gothic City Hall Tower, a Cloth Hall dating back to the 1300s, a Dominican Basilica dating back to the 1200s, and the towering St. Mary's Basilica with the famous trumpeters of Krakow performing daily.
Best Tips & Tools to Plan Your Trip
Not to mention the nearby Wawel Royal Castle, established by King Casimir III the Great, a fortress that includes a palace, cathedral, chapels, towers, even a sculpted dragon that breathes fire.
But there is another Krakow that is equally as interesting, a representative of strength and perseverance if not power and wealth: Jewish Krakow.
Krakow has a unique Jewish history as the Polish King, Casimir III the Great, known for his tolerance and his progressive reforms, invited Jews to settle in Poland in the 1300s. His reforms included making it illegal (and punishable by death) to kidnap Jewish children to force them to convert. Under his rule, there were also harsh penalties for desecrating Jewish cemeteries. In fact, by most accounts, the Jewish community thrived in Krakow until the unfortunate events of World War II.
Many would say a visit to Krakow isn't complete without a side trip to Auschwitz, Birkenau, and the horrific camps that represent the cruelty and death inflicted by the Nazis. I would agree with that, and always imagined that a trip to Poland would include such a pilgrimage. However, everyone I talked to and even the Auschwitz and Birkenau websites themselves suggested that children under 14 should not visit. I was here in Krakow with my 12-year-old son, so the camps had to be scratched off our list.
"All the more reason to return to Poland in the near future," I said to Alex, who was eager to visit the camps after a previous visit to the United States Holocaust Memorial Museum and it's exhibit that presents the history of the Holocaust through the experience of one child, "Remember the Children: Daniel's Story."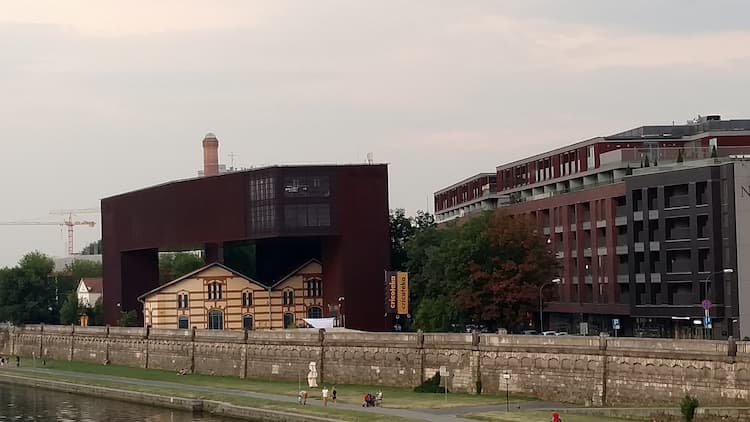 While Auschwitz and Birkenau were not on our list, we did, however, experience less harsh lessons of the terrible days past. Anyone who has seen the film Schindler's List or read the book it is based on, Schindler's Arc, would recognize Schindler's Factory.
Alex and I trudged through the museum located in the former factory, witnessing the plight of Polish Jews and the ways in which Schindler protected some of them. Spielberg's film was shot on location, and the offices and desks of Schindler and Stern are immediately recognizable. A large display of enamelware produced by Schindler's Jews is poignant.
Walking back from Schindler's factory, we passed through Ghetto Hero's Square, memorialized by bronze chairs facing the direction in which Jews departed from this very spot for the death camps. This square was part of the Jewish ghetto, where the population exploded from 3,000 to 20,000 as Jews were forced to remain within the ghetto walls—before being shipped off to an even worse fate.
On that same walk, we crossed over the Vistula River on Bernatek Footbridge—a bridge that featured an exhibition by Jerzy Kedziora, which included sculptures of acrobats balanced in in air between the water and the sky.
The Old Synagogue, which includes displays of artifacts used in Jewish rituals, and the Remuh Synagogue and Cemetery, still practicing today, both date back to the 1500s, miraculously surviving World War II and the Nazi occupation.
The Kazimierz neighborhood, or Jewish Quarter, is much livelier and pleasant these days, with Jewish and Polish restaurants, cafes, and shops. The area is named after Poland's King Casimir III, under whose protection the Jewish community was allowed to thrive. Some have jokingly suggested the area be renamed for Spielberg because the area's recent revitalization began with the filming of Schindler's List in the early 1990s.
"Spielbergierz just doesn't have the same ring as Kazimierz," Alex said, as much as he'd like to see a city named after his favorite director.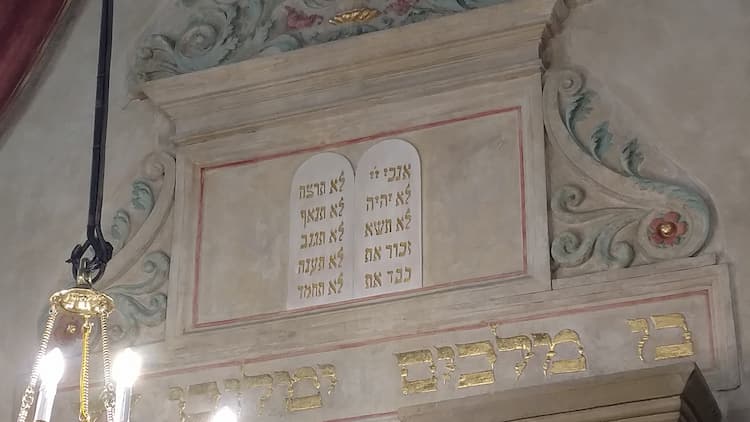 You Won't Be the Only Visitors
Poland knows what it means to live under the influence of Russia, having once been under Stalin's thumb. And as mentioned earlier in this story, Poland has a history of helping oppressed refugees. Perhaps that is why the Polish government and people have been so kind to refugees from Ukraine.
Since Russia's attack on Ukraine, More than 1.3 million refugees have entered Poland, many of them with the intention of staying long-term. More than 180 thousand of them have settled in Krakow. A million and a half Polish families have invited Ukrainian refugees into their homes. In fact, a recent study found that about 77 percent of Polish people have been involved in one way or another in helping refugees from neighboring Ukraine.
Our visit was before any of these changes, but even as visitors we were often invited into restaurants with open arms and enthusiasm. No doubt this is part of the culture, and you can expect to be treated kindly.
Staying in Krakow's Kazimierz District
For long stays of more than a few days, we've had great luck renting well-reviewed apartments using Airbnb. For short stays, TripAdvisor and Booking.com offer spectacular deals on hotels. Whichever route or combination you choose, be sure to consider the reviews along with location and price. Paying a little more to be in the center of the places you want to visit ends up saving time and money.
In Krakow, we stayed in Agnieszka's Kazimierz apartment, central and cozy. Two beds, a living room, eat-in kitchen, and a memory wall where Alex and I left our impressions of the city in marker. In the heart of the Kazimierz neighborhood, it was a 10-minute walk from Wawel and Old Town.
There were a number of apartments on the block, some locals, others visitors like us. Staying in a neighborhood like this can be very rewarding, offering an opportunity to meet locals in nearby cafes, bars, restaurants, parks, or even on the streets.
Although there is an international airport in Krakow, many visitors (like us) fly into the larger international airport in Warsaw. It's easy to get from Warsaw to Krakow by bus, car, or train, and takes about four hours. For any visit to Poland, I recommend putting both cities on your list.
Inspire your next adventure with our articles below:
Author Bio: Eric D. Goodman enjoys travel as much as he does writing. He's author of Wrecks and Ruins, a novel set partially in Lithuania, The Color of Jadeite, a thriller set in China, Womb: a novel in utero, Tracks: A Novel in Stories, and Flightless Goose (2008). His travel stories and short fiction have been published far and wide. Eric lives with his wife and children in Maryland, where he curates the popular Lit & Art Reading Series. Learn more at www.EricDGoodman.com or connect at www.Facebook.com/EricDGoodman.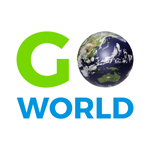 Latest posts by Go World Travel Magazine
(see all)