When Grauman's Chinese Theatre in Hollywood, California, remodeled the 916-seat Hollywood landmark in 2013, I snapped 24 of those seats up at auction and shipped off to Winterset, Iowa.
About 35 miles south of Des Moines in America's heartland, surrounded by cornfields and hog farms, Winterset is the home of covered bridges that starred alongside Clint Eastwood and Meryl Streep in 1995's "Bridges of Madison County."
However, you're a true movie buff if you successfully put two and two together to understand why these iconic movie seats were necessary in a place like Winterset, Iowa.
John Wayne Museum
The answer – Academy-award winning actor John Wayne was born in a tiny four-room house in Winterset on May 26, 1907.
However, the birth certificate on file in the historic Madison County Courthouse identifies him as Marion Morrison. If you knew that, you are indeed a movie trivia junkie.
To celebrate his birthday in 2015, John Wayne's children, his good friend Maureen O'Hara and thousands of fans from around the world cut the ribbon on the long-awaited John Wayne Birthplace Museum in Winterset.
It is located within 100 feet of the home in which he was born.
Recognized as the largest collection of John Wayne artifacts available to the public, the birthplace museum has a small theatre.
It shows highlights of many of The Duke's movies, and that's where those seats from Grauman's Theatre now reside.
Of course, John Wayne's handprints are among those in the sidewalk in front of Grauman's and many of his movies premiered at the theatre.
There are no handprints in Winterset, but a couple of bigger-than-life bronze statues make for great selfies of fans and the big man.
A timeline of his life covers 25 events from his birth in Winterset to the family movie to California in 1914, his college football career and highlights from his personal life, including three marriages and four children.
Among those personal artifacts are a dirty, rumpled fishing hat, life vests from his yacht, the Wild Goose.
The monogrammed luggage tossed in the trash by his third wife, Pilar, but rescued and donated by daughter Aissa, who serves on the museum board.
His Film Career
However, much of the 6,100 square foot museum is devoted to his film career, including the rifle he used in "The Alamo" (1960), the saddle he rode in "The Cowboys" (1972), and the toupee worn in "Chisum" (1970). Yep, John Wayne wore a toupee.
Set pieces from "The Shootist" (1976) dominate the gallery and a bloody shirt, also from "The Shootist," represent the last scene of the last movie he ever made.
But it's the last vehicle John Wayne ever owned that is so unexpected.
Retrofitted with a higher roof and door openings to accommodate the big man's 6-foot, 4-inch frame, the greenish-blue 1972 Pontiac Grand Safari station wagon is just not what you would expect from the man who was bigger than life.
There's a pretty good size dent in one fender that, we're told, was there when it was delivered to the museum in Winterset. The museum director, Brian Downes, has several ideas about how it got there.
He'll be glad to chat with you about it and share with you other stories from the times he personally met John Wayne.
The museum is open year-round, but a particularly fun time to visit is Memorial Day Weekend, which is the closest weekend to his birth.
For three days, the little town of fewer than 5,000 residents swells with pride as it welcomes guests for parades, a horse show, barn dance, and movie screenings.
Plan ahead to get a room in town. Tickets for many of these event sell out far in advance.
Covered Bridges of Madison County
Of course, since you've come all of this way to the middle of Middle America, schedule enough time to enjoy the Bridges of Madison County, first made famous by the book by Robert James Waller, a native of Iowa.
At the time the book was released, there were seven covered bridges, dating to the 1870s and 80s. Due to an unfortunate case of arson, only six of the wooden bridges remain.
In addition to some serious local security, they are all protected on the National Register of Historic Places, making it a more significant crime if you damage the structures.
The bridge that draws the most attention from book, movie and musical fans is the Roseman Bridge.
That's the one that first brought Robert and Francesca together, where she left a note inviting him to dinner, where her ashes were spread near the end of the movie, leaving some wondering if cremation is even Christian.
Robert Kincaid
Robert Kincaid didn't have a map to the bridges, which is why he got lost and stopped at the Johnson farmhouse in the first place.
And Francesca's directions were all but useless. However, life is a little easier for the 21st century photographer wandering aimlessly through rural Iowa. The Madison County Chamber of Commerce now offers printed maps with GPS coordinates.
Or, with advance planning, you can take a guided tour of movie sites and even have lunch at the Northside Café, where Clint Eastwood, aka Robert Kincaid, ate in the movie.
A third, more unusual way to explore two of the bridges and the rural scenery of Madison County is via the Middle River and routes established by the Central Iowa Paddlers Association.
A 45-mile route goes under the Roseman and the Holliwell bridges with interesting stops and peaceful vistas in between.
A colorful, but busy time to visit Winterset is in October during the Covered Bridge Festival.
If You Go:
The John Wayne Birthplace Museum – 877-462-1044; www.johnwaynebirthplace.museum
Madison County Chamber of Commerce – 515-462-1185; www.madisoncounty.com
Bio: Photographer Bruce N. Meyer is a native of Davenport Iowa. He and his wife/author Diana Lambdin Meyer now make their home in Kansas City Missouri. Their work appears regularly in the Dallas Morning News, USA Today, numerous AAA publications and more. They are both award winning members of the Society of American Travel Writers.
[mappress mapid="992″]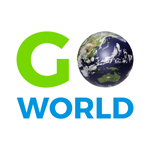 Latest posts by Go World Travel Magazine
(see all)