A Visit to Ile de Ré
At 85 sq km, Ile de Ré is a shade bigger than Manhattan and can be reached by air to La Rochelle or by train from any city in France and Europe. I chose the latter – less stressful and with the chance of capturing some pretty countryside views along the way.
While most holidaymakers come to sun bake on the island beaches in the summer, they are missing out if they don't explore beyond the beach.
From its fortified capital Saint-Martin de Ré, salt marshes of Loix and sleepy villages, to spectacular beaches that range from lush pine-covered slopes to rolling sand dunes.
This island off the west coast of France near La Rochelle has so much to offer it can capture any sporty heart that has endured a grey winter.
Best Tips & Tools to Plan Your Trip
Spring certainly sees the island at its prettiest as the lush vegetation bursts into blossom.
The island wakes up, edged with beaches of fine sand and punctuated by dunes, wild marshes and picturesque pretty towns producing stunning shades of green and distinctive scents of mimosas, laurels and fig trees in bloom.
Monks and Winemakers in Ile de Ré
For a real understanding of what makes the place tick, imagine 2600 hours of sunshine per year on the island versus 1662 in Paris, the French capital.
This French island benefits from a wonderful warm climate extending from March right through to October thanks to the effect of the Gulf Stream – it is the second sunniest place in France after Corsica.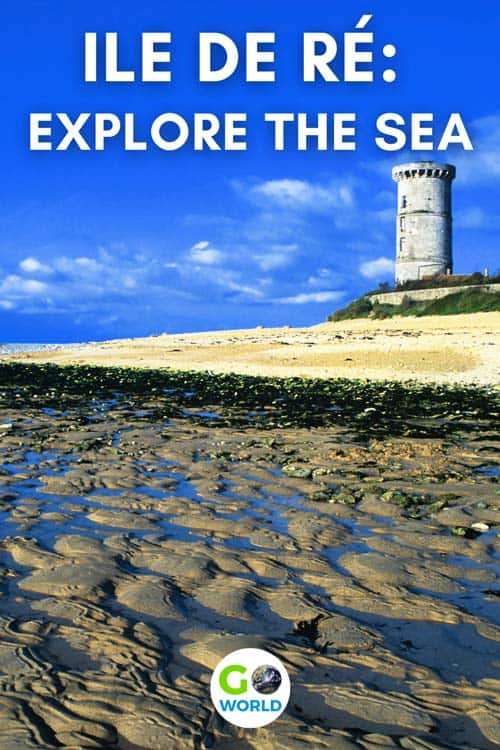 This is something the Cisterian Monks quickly understood back in the Middle Ages when they settled on the island, built the Abbaye des Chateliers, and planted the first vines.
It was a forward-thinking initiative when they realised that the exceptional microclimate and sandy soil is ideal for vine growing across some 650 hectares of the island.
Fine wine is produced here today, as well as cognac and pineau des Charentes, an aperitif liqueur blended from white wine and cognac. Still, this haven of tranquillity and natural beauty hasn't owed its prosperity solely to wine and spirits.
The island's prized '"Fleur the sel"– sea-salt naturally harvested by hand – is still extracted from the marshes using the age-old art of evaporating seawater in open pans with traditional methods dating back to the 13th century.
Ile de Ré's salt workers harvest the salt by raking the purest, whitest layer off the top to make what many consider to be the finest salt in the world.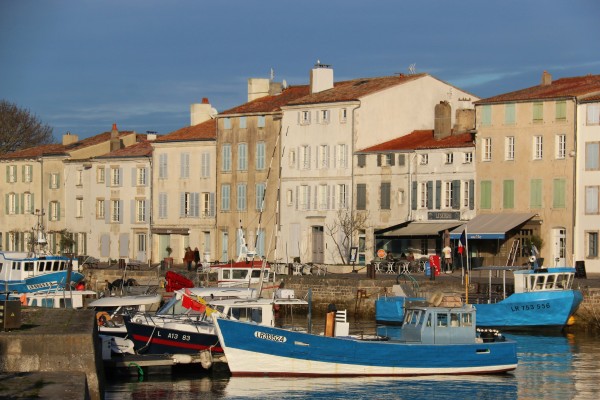 Exploring the Village of Loix-en-Ré
It is perhaps on the way to the small village of Loix-en-Ré that the salt marshes are most noticeable, with the last of six tide mills still standing amongst the salt pans. The mills were used to clean the salt, set in motion by the movement of the water.
The beautifully preserved landscapes trapped between the ocean and salt flats are a real delight here, home to an exceptionally rich biodiversity of protected fauna and flora.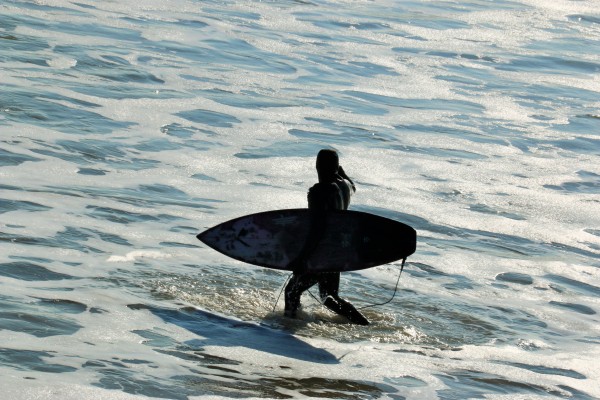 Surfing in Ile de Ré
But I haven't travelled to Ile de Ré for the luxury of indulging in fine wine, enjoying spectacular bird-watching or treating myself to delicious local seafood and oysters.
My priorities? Fresh air, exercise and surfing. It's the beautiful turquoise waters and water-sports that draw me to Ile de Ré, actually no longer an island as such since a 3 km bridge linked it to the neighbouring town of La Rochelle in 1988.
Ile de Ré offers just about every water-sport imaginable and you can surf to your heart's content, try kite-surfing and wind-surfing, or the newest rage, stand-up paddle surfing.
The ideal position of Ile de Ré, with its southern coast turned towards the west, welcomes swells from the Atlantic's open sea.
The best surfing spots are mainly located on the southern beaches, namely from east to west the beaches of Rivedoux, Les Grenettes in Sainte-Marie-de-Ré, Gouillaud in Le Bois-Plage-en-Ré , La Pergola in La Couarde-sur-Mer, Grignon in Ars-en-Ré .
On the northern coast, the best spots are found in La Conche des Baleines, Le Lizay, Le petit Bec in Les Portes-en-Ré, and Diamond Head in Saint-Clément-des-Baleines.
If you are unsure where to find these waves of pleasure, ask – or follow the local surfers or rely on the many professional surfing schools on the island.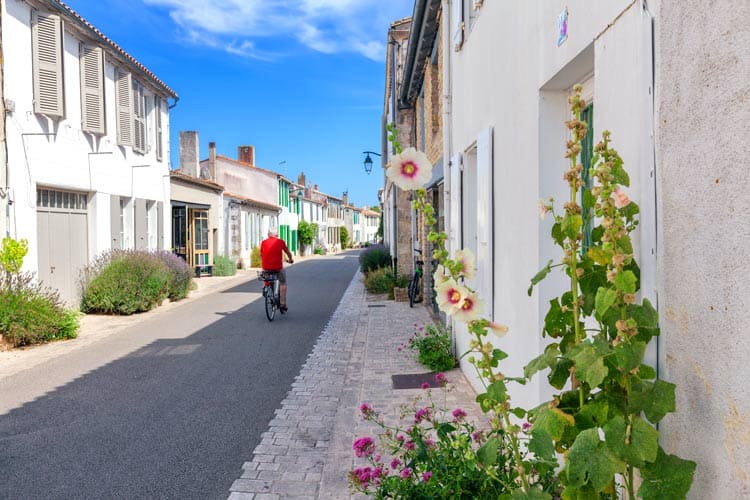 With this in mind, Ile de Ré seems an obvious destination for a spring adrenalin kick and a good dose of sunshine while on a visit to Europe. Just 20 minutes by bus from La Rochelle, the ride is cheap and takes you across the spectacular bridge over the sea.
Ile de Ré might have been designed for the bicycle as it's flat and boasts some 100 kms of designated scenic cycle paths.
The island claims excellent surfing spots and a wealth of 'action holiday' escapades. Keen surfing enthusiast that I am, the opportunities to get my wetsuit damp in the spring dwindled significantly since I moved to Paris.
Three hours 15 minutes away from Paris, I found a surfer's heaven and a friendly surfing community of locals. A place where the great wind blows.
Book This Trip to Ile De Re
Time to have some island fun off the coast of France? Start planning your trip to Ile De Re with hotel and VRBO reservations, tips on how to get around, local shops to visit and more through Travelocity and TripAdvisor.
Don't miss our France Travel Guide with information on what to do and how to get around.
Inspire your next adventure with our articles below:
Author Bio: Lesley Williamson