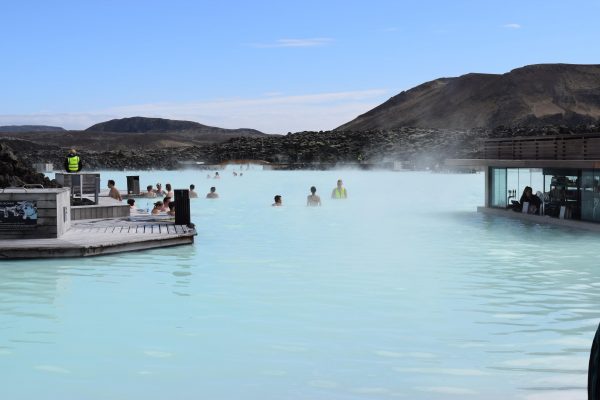 Standing in the Queue
"Sorry, but are you in the queue?"
I turn to see a lovely young British woman smiling warmly at me. I nod and she begins to chat me up about the wait for the restroom, as if this were the most normal thing in the world.
On the other side of me, a middle-aged Icelandic woman taps her foot in frustration. Some American is using the one bathroom in this locker room to change clothes. She rolls her eyes. I roll my eyes in return — Americans.
Although I, too, am American, I've been in Iceland for a week now and feel that I have been naked in front of enough strangers to justify my smugness.
I've hiked to obscure hot springs at the bottom of mountains (Seljavallalaug), hobnobbed at the trendy Blue Lagoon.
Now I am casually chatting with random European women in the buff at yet another geothermal pool (Secret Lagoon).
Geothermal Pools in Iceland
For the past six months, I have been preparing my daughters for this very scenario. At ages eight and ten, they have not had much exposure to group nudity growing up in Middle America.
But since one of the major selling points of Iceland was that we could swim in "natural hot tubs" (geothermal pools), it was important that they be mentally prepared.
I explained that while we would be in swimsuits in the hot springs, we would be expected to shower nude before swimming to ensure cleanliness.
No showering in their suits. And, I added incessantly, we would be showering with strangers.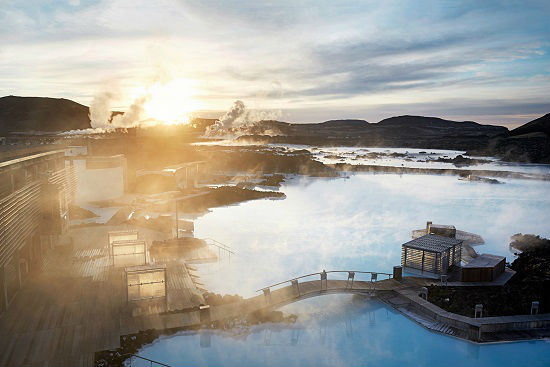 Showering with a Stranger
One night about three weeks before our trip, my eight-year-old daughter was getting ready to shower when she turned to me anxiously.
"Mommy, will you be with us in the shower in Iceland?"
"Of course," I said dismissively.
"I don't want to share a shower with a stranger! How are we all going to fit in there anyway?"
Oh, did I forget to explain to my kids that this would be a large locker room shower situation?
My Anxious Little Girl
Apparently for the last six months, my little girl had been losing sleep over sharing one shower stall with random naked strangers.
"Oh my god, no! No, there will be lots of showers in a big room. You will be with me and your sister only, I promise." The kid smiled in serious relief.
We watched videos on YouTube of Icelandic people singing a tune to remind tourists which body parts must be washed before swimming: Head, armpits, crotch and toes, crotch and toes.
I couldn't help but think that this catchy tune was a pretty good mantra in general. We began to sing it around the house regularly.
And yet, for all of my lectures to my children, I wasn't sure how comfortable I was with it. At almost 40, I realized that I honestly couldn't recall the last time that I'd seen another woman naked.
I don't count Kim Kardashian pictures or breastfeeding friends. I mean fully naked, in person.
At home, when women need to get naked in a group setting, such as the gym locker room, they follow a specific, unspoken protocol.
We women make a silent pact to stare ahead into our lockers and frantically put on our clothes as if we are all competing in some odd, timed dressing contest.
Everyone collectively turns away in disgust as that one old lady goes rogue and sways naked to the shower.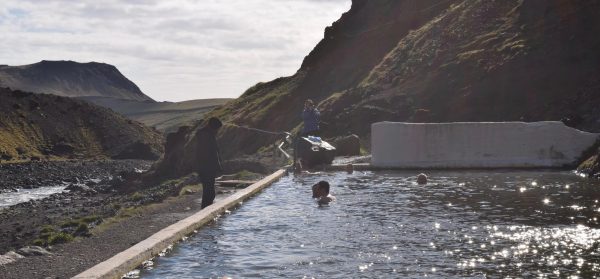 But here in Iceland, as my older daughter notes, "All these women are just talking and laughing with each other. But they're naked. It's like it's no big deal."
"Of course it's no big deal!" I say. "See, we are all women. Women have all different kinds of bodies, it's all okay." The girls dutifully nod and I wish I believed that as much as I profess.
After A Week
As the week goes on, I find myself growing less and less self-conscious in front of other women. Rather, it becomes strangely comforting.
Surrounding me are bumpy tummies and C-section scars, pointy and saggy breasts, wrinkly bums and un-coiffed pubic hair. Clothes are artifice.
Bras prop less than perky chests, Spanx suck in the cellulite. Clothes make woman much more intimidating. Naked, we are all approachable members of the same tribe.
The American woman finally comes out of the bathroom. The Icelandic woman points emphatically to the sign above us on the wall outlining the parts of the body that must be washed before swimming (head, armpits, crotch and toes…) and barks, "You must shower naked!"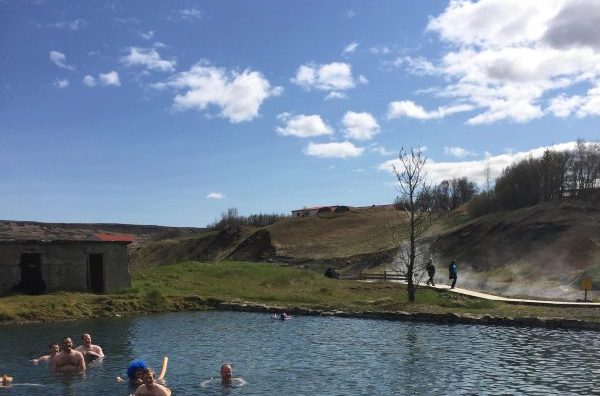 The tourist looks back at her, eyes wide, and nods embarrassed, clutching her clothes to her chest.
I can't help but smile. Welcome to the club sister.
If You Go to Iceland:
Blue Lagoon: https://www.bluelagoon.com
Seljavallalaug: https://en.wikipedia.org/wiki/Seljavallalaug
Secret Lagoon: https://secretlagoon.is
Showering in Iceland: https://www.youtube.com/watch?v=aUXqmgTuNww
Author Bio: Dana Getz is a writer, yoga instructor, entrepreneur, mother and traveler. When not exploring the world, you can find her enjoying the simple life in Pittsburgh with her family and one-eyed cat.