Where is your go-to winter sports destination? Whistler in Canada? Serre Chevalier in France? Alpbach in Austria? Aspen or Vale in Colorado U.S.A?
These are all well-recognized ski resorts, and Niseko in Japan can also be included in this list.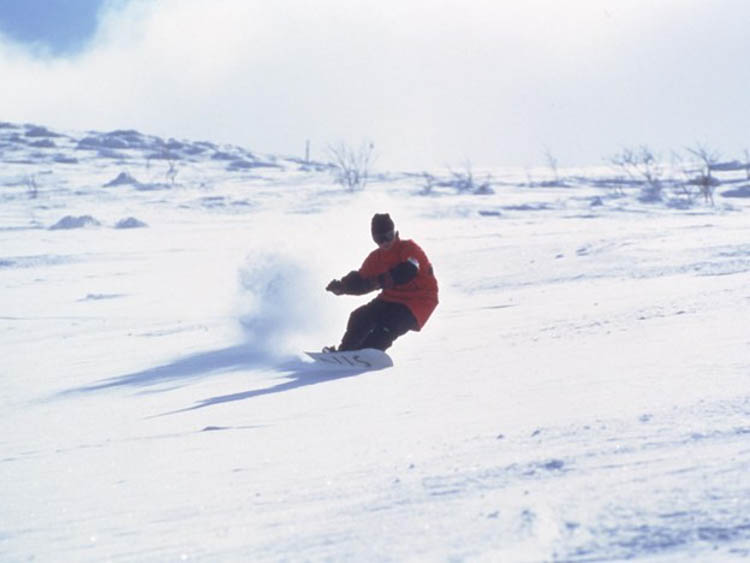 Perfect Powder Conditions
Niseko Town is in Hokkaido, the northernmost island of Japan. Ainu, Indigenous people, have long lived there, and the town's name comes from their language meaning a sheer cliff. There are many valleys and mountains in the surrounding area, and Niseko Annupuri, meaning a mountain with sheer cliffs, is a scenic resource of the town.
Niseko Annupuri, in the western part of Hokkaido near the Japanese Sea, is 1,308-meter high. Niseko Town and the neighboring Kucchan Town share the east-side incline plane.
The geographical factor is crucial for the well-known powdery snow of Niseko. Westward winds come to Japan all year round, and the winter westerly winds also rush into Hokkaido over the relatively warm sea.
The frigid winter winds absorb water vapor from the sea surface, and the damp winds hit and dash up the mountain range and summit connecting to the peak of Niseko Annupuri.
Best Tips & Tools to Plan Your Trip
Wet and heavy snow falls on the way. Niseko Annupur lies on the eastern edge of the mountain range, and the wind releases moisture before reaching it.
As a result, powdery snow with less moisture falls; therefore, Niseko enables international ski fans to enjoy the dry and smooth deep snow.
Australia Discovers Niseko Skiing
Over time, the Niseko area underwent a massive change that turned it into an international ski resort. Before the COVID-19 pandemic, more than 230 thousand international travelers flocked to Niseko Town and Kucchan Town, where only 5 and 15 thousand residents live.
Niseko Annupuri was actively developed as a ski resort from around 1962 to 1980. Known as a skiing mecca and Asian St. Moritz, it became a much-loved ski resort domestically in the '80s.
However, Niseko remained relatively unknown worldwide until the 2000s. Only 849 travelers from around the world set foot in the area during 2000, but foreign ski fans, in particular, Australians "discovered" it.
Of the 849 visitors in 2000, 314 were Aussies but that figure more than doubled two years later. Visitors from the Down Under reached almost 3,000 in 2003, and the upsurge continued until 2015. In the peak year, Niseko saw about 30 thousand visitors from Australia.
The increase in Australians has led to a surge in visitors from other countries. In response to the rapid rise in international tourists, many hotels in the Niseko area opened.
Foreign-financed hotels have increased and their number has become 90-fold in recent years. International guests can enjoy long-term stays there. Foreign-friendly shops and eating establishments have also opened in waves.
Word Was Spread
What charm of Niseko attracts international fans? Research says powdery snow is the primary reason. About 77% of Australian visitors surveyed named snow conditions as the main draw, followed by cultural experience.
In addition, for Australian and Asian travelers, Niseko in Hokkaido is much closer than Canada and European countries. The shorter distance lowers travel time and cost.
But how did the foreign skiers "discover" this snow quality? It is said that a few ski instructors from Australia visited in the 1980s and saw the great potential. They then built some small businesses offering various outdoor activities and spread the word to their fellow skiing friends and communities.
They also created travel-planning companies that welcomed international skiers and offered various services primarily to English speakers. This was the beginning of what is now a world-class ski resort.
How to Get to Niseko
Niseko is easily reached by flying into the New Chitose Airport Terminal, the main gateway to Hokkaido. In addition to Asian airports, the New Chitose now has nonstop service from Honolulu and Helsinki, Finland. Access to Hokkaido via Tokyo Haneda and Narita is also available.
From New Chitose Airport Terminal, trains and rented cars are the best way to get to Niseko. It's about a 2-hour drive by car and just over 2 hours by train.
Most hotels in Niseko offer complimentary shuttle service between their accommodations and Niseko Train Station.
If You Go
Niseko offers tourists a set of winter attractions: rich hot springs, powder snow, sophisticated accommodations, English-friendly staff, and a Michelin-starred restaurant. Among international travelers, Aussies flock there to admire winter charms every year.
https://honichi.com/news/2020/10/05/snowtourism/
https://honichi.com/news/2019/06/03/nisekoxinbound/
Author Bio: Masayoshi Sakamoto (坂本正敬)is a Japanese writer, translator, and editor based in Toyama. He writes news and columns for several publications and digital magazines. He's also the first editor-in-chief of a regional online magazine, Hokuroku.