"This is not what I expected to do in Budapest," my friend, Jeri, says. We're 60' underground and moving slowly through the winding passages of Szemlő-hegyi Cave, a large cavern that is part of an extensive cave system under the city of Budapest, Hungary.
Budapest is famous for its thermal hot springs, but it's also the capital of caves. The area's rich mineral waters have carved out more than 200 caves under the Buda side of the city alone.
The Hungarian capital and nearby region draw caving enthusiasts from around the world. Happily, you don't have to be a caving expert to see this side of Budapest.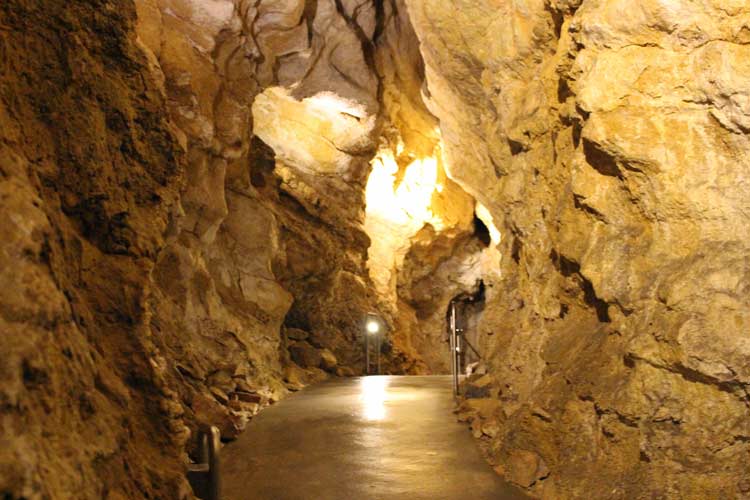 Szemlő-hegyi Cave
My friend and I are on a three-hour caving tour. Our guide is part of the Hungarian Caving Association and he provides a humorous and informative take on Szemlő-hegyi. Often called the Underground Garden of Budapest, the cave has formations that look like popcorn, cauliflower and pea stones.
While Szemlő-hegyi Cave is accessible to almost everyone – there are paved paths throughout the cave system – our next stop, Pálvölgyi Caves, requires going up and down steep stairs and ladders, and through narrow passages. It's not for those with claustrophobia.
Duna-Ipoly National Park
The 12.4-mile Pál-völgyi-Mátyás-hegyi cave system is part of Duna-Ipoly National Park and is known for stalagmite and stalactite formations. The scenes are so fascinating that I don't mind the tight fit as we squeeze through narrow rock routes and past underwater pools.
Later, we visit the Hospital in the Rock, a very different kind of cave. These man-made tunnels under the Buda Castle Labyrinth were used as an underground hospital in WWII during the Siege of Budapest. They were used again to treat wounded during the Hungarian Revolution of 1956.
As we tour the Hospital in the Rock Museum, I'm sobered by the memories of war here, but filled with admiration for those helped so bravely in time of need.
Budapest Food Tour with a Local
One of the best ways to explore a new culture is through its food – and it's even better to do that with a local.
Withlocals is a company that connects travelers with locals through experiences and food. Their private food tours in Budapest are a fun introduction to Hungarian cuisine.
You can choose from these tours in Budapest. On the three-hour Tasty Budapest's Private Food Tour, guest meet their local host and then head to the Great Market Hall, the largest and oldest indoor market in Budapest.
After sampling Hungarian sausage, it's off to try Csalamádé, a typical Hungarian preserve of spiced vegetables. Other local favorites, like Goulash, Fröccs, and chimney cake, are also part of the day's menu. You'll come away with an appreciation for Hungarian cuisine and an experience to remember.
Budapest Ruin Bars

In Budapest, you can go drinking in the ruins of the city, so to speak. Ruin Bars are a unique kind of bar that rose to popularity in Budapest in the early 2000s.
Ruin bars are pubs that have been created in old or run-down buildings, and they're all the rage in Budapest. Many ruin pubs are in Budapest's old District VII neighborhood (the historic Jewish Quarter) in the left-over ruins of old stores, lots and abandoned buildings.
Budapest suffered damage in WWII, and some parts of the city were never quite restored. These neighborhoods proved the perfect place to develop an underground bar scene which is not so underground anymore. Ruin Bars have grown so much in popularity, in fact, that now they're popular with both locals and visitors.
Each ruin bar is unique, with an eclectic feel. Old furniture that looks like it just might be from your grandma's house is used to create quirky expressions of art.
My friends and I start our night at Doboz, a large ruin bar that features local art in an old courtyard and building. We sample several local beers, and watch the crowd, which grows as the night goes on.
Then we head to Extra, a club bar garden, before dancing the night away at the whimsical Fogashaz, a fusion of nightclub, community arts center and ruin pub.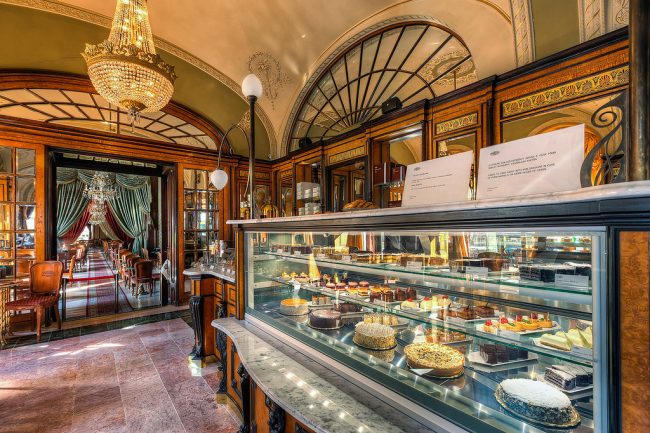 Historic Coffeehouses in Budapest
If you're a coffee and pastry lover, be sure to visit some of the historic coffeehouses in Budapest. Coffeehouses and confectionaries are an institution in the Hungarian capital. Intellectuals and artists often gathered here to meet, discuss and create.
Though the years have left their mark on some of these beloved coffeehouses, many have been restored to their former glory. Today, they're still a popular place to meet with friends. Top locations include the baroque Ruszwurm confectionery, which has been in operation since 1827, and Café Gerbeaud, which is one of the oldest and most famous cafés of Europe.
Night Cruise in Budapest
Budapest truly shines at night and seeing it from the Danube River is on my bucket list. All along the river, lights illuminate many of Budapest's historic buildings, including its massive Parliament.
One of the best ways to see the city is via river cruise. Several companies offer evening river cruises in Budapest; some even offer romantic dinner cruises.
My friends and I opt for a simple 90-minute cruise that goes up and down the Danube. Sure enough, the lights make the city seem almost magical. Though the wind whips through the ship as we watch Budapest float past, we wrap up in blankets and soak in the experience. Tonight, in this city that has seen so much, it's hard not to be awed by its beauty.
Latest posts by Janna Graber
(see all)