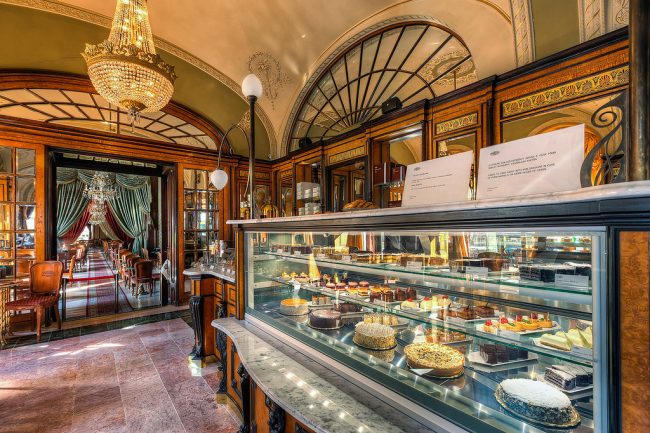 Budapest was once a city of grand cafés. Intellectuals, artists and poets would gather in coffeehouses and confectioneries to write, discuss and create. Coffee was usually accompanied by scrumptious pastries that are still part of Hungarian culture today.
War and time have worn some of these beloved coffeehouses and confectioneries away, but many have been restored to their former glory. Today, coffeehouse culture is a treasured part of life in Budapest. (Learn more with a guide to Budapest by Broadway Travel) They are cozy, welcoming places to slow down and savor a cup of coffee and a pastry.
Best Coffeehouses in Budapest
The baroque Ruszwurm confectionery has been in operation since 1827. The small, but cozy café is known for their delicious pastries. They were so good, in fact, that Empress Elisabeth of Austria, who was also the Queen of Hungary, often sent her courtiers to get cakes for her breakfast.
Located near the Castle District, the pastry shop can be crowded with tourists in the summer. Try their poppy seed strudel or Linzer biscuits (shortcake with apricot jam in the middle).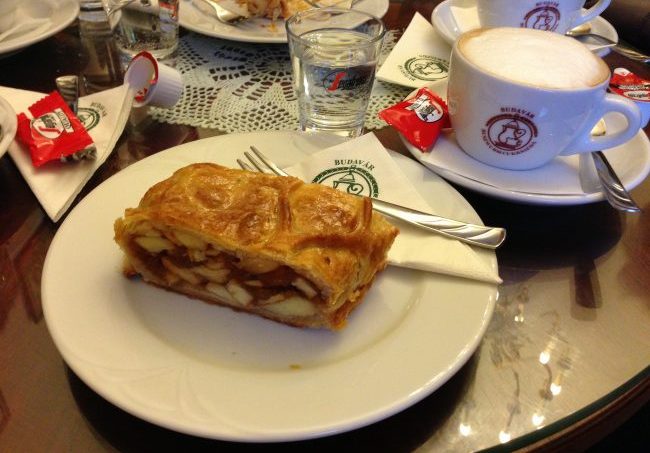 Located in the heart of Budapest, Café Gerbeaud is among the oldest and most famous cafés of Europe. Swiss chef Emile Gerbeaud bought the patisserie in 1884. He created the famous Hungarian bonbon konyak meggy, which is sour-cherry soaked in cognac and covered with dark chocolate, as well as Gerbeaud cake, which is made of thin layers of sweet dough alternating with ground walnuts and apricot jam. Take time to walk through the Gerbeaud and admire its classic style.
Among the grandest coffee houses in Budapest, Centrál Café was a meeting place for artists and intellectuals. Many ideas and literary works were inspired here. During Communist times, the café was shut down, but it reopened in 1989.
The restored café still alludes the grand coffeehouse feeling of the 19th century. It's known for its coffee specialties, such as Café Pepperino, which is espresso with chocolate and pepper.
If You Go
Budapest Tourism Office
budapest.com