Editor's Note: Travel is complicated right now, but we're looking forward to traveling in the future. Here is a wonderful destination to add to your bucket list.
A Visit to the City of Delft
If you plan on visiting the Netherlands, be sure to put Delft on your list of places to visit. The adorable town tucked away in South Holland oozes with nostalgia.
With its picturesque canals, the town looks like a postcard. While this is reason enough to visit, most visitors come to Delft to learn more about the town's unique artistic tradition.
Delft Blue Pottery
In 1653, Delft started producing a unique form of pottery that has become famous worldwide as Delft Blue pottery. In fact, the pottery is so popular, you might even have a piece in your own home.
The pieces, typically cups, plates or vases, feature blue and white paint with intricate designs and purposeful details. Each piece is still painted by hand in this centuries-old tradition, which makes this practice special.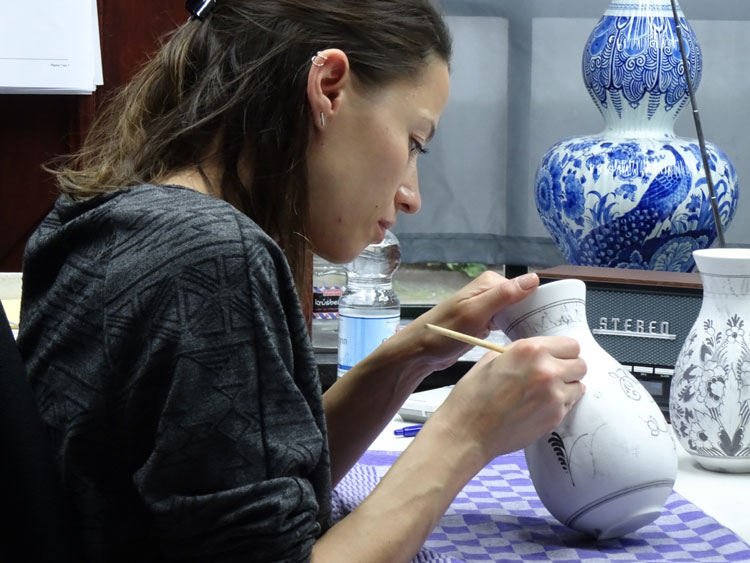 Royal Delft Experience
Visitors who take the Royal Delft Experience tour have an opportunity to spend a day alongside those who create the beautiful blue pottery and allows them to get up close and personal with the production process.
Royal Delft Experience also includes a tour of Koninklijke Porceleyne Fles, the only historic 17th-century pottery factory still standing.
If the pottery scene isn't your cup of tea, the town of Delft has more to offer than its pottery production. Here are more activities that will make for a perfect day trip to Delft.
5 Things To Do In Delft, Netherlands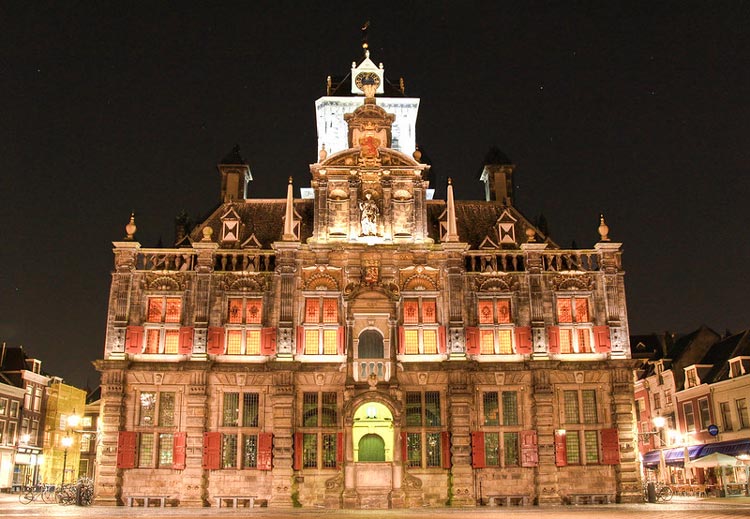 1. Sightsee at Delft City Hall
Delft City Hall is a stunning building that fulfills anyone's love for 17th-century medieval architecture. While visitors are not allowed in the building itself, gazing at this building's gothic exterior is enough to keep you and your camera occupied.
2. Experience the Canals of Delft
Riding down the canals of Delft is a perfect way to spend a romantic afternoon with your loved one and an ideal alternative to taking a taxi around town to see some of the most prominent buildings. Boat tours can be reserved by phone or can be flagged down when you get to the canal.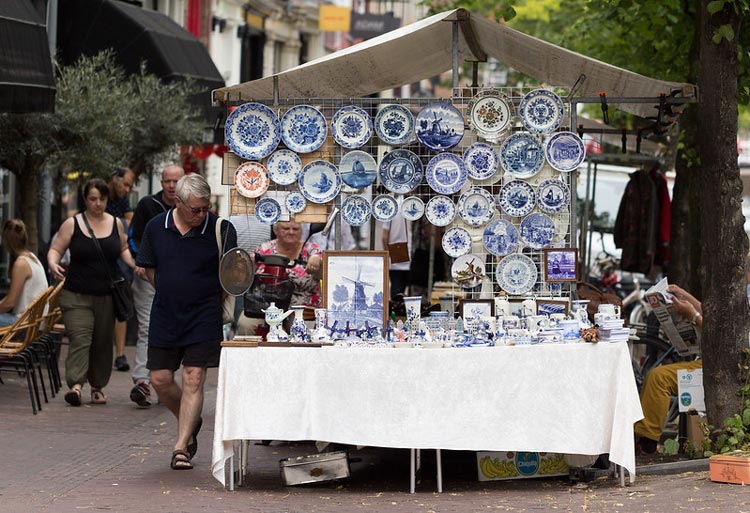 3. Shop at a Local Market
Delft has some of the cutest marketplaces that sell one-of-a-kind items. From antiques, delectable foods and homemade crafts, there is a little something for everyone here. If you don't have much room in your luggage, don't fret. A lot of the things sold there are small trinkets that can fit in any nook and cranny.
4. Relax in a Local Cafe
Many cafes in Delft offer beautiful cups of coffee and yummy pastries. There is always a good reason to stop at a Dutch coffee shop to start your morning on a caffeinated note.
5. Take a Bicycle Ride
Bike paths exist next to the canals in Delft for people to ride alongside. Bicycling is an extremely popular form of transportation and is a great way to cruise around the town and burn off some of the Dutch cuisines.