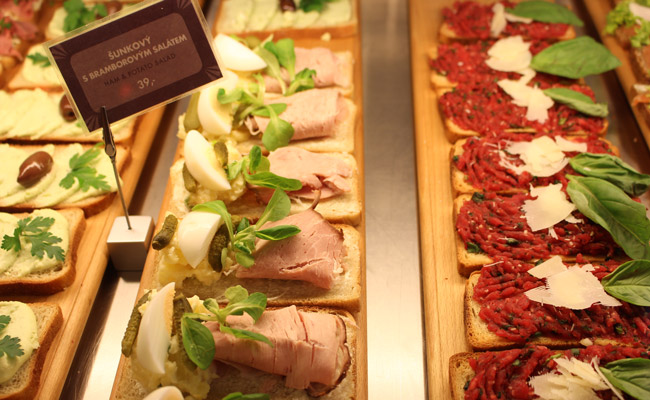 Sometimes the best way to explore a new culture is through its food – and it's even better when it's with a local expert. Jan Macuch is a Prague native and an enthusiastic foodie. And although he's also a successful tech entrepreneur and an avid photographer, he's chosen to serve as our tour guide today on an Eating Prague Tour.
The four-hour tour will introduce us to some of the city's culinary gems, from tiny, off-the-beaten path shops to a famous restaurant frequented by Kafka and Albert Einstein. Jan promises to share some of the country's culinary traditions, as well as his own personal insight. It's like having a friend who lives in town who takes you to his favorite restaurants and recommends his favorite dishes.
There are only six people in our group, so it doesn't feel like a tour, but rather a small group of friends. We start off at Perníčkův, a tiny gingerbread shop filled with ornate (and yummy looking) gingerbread creations. There, we launch our day of dining with desert, a fine decision by me.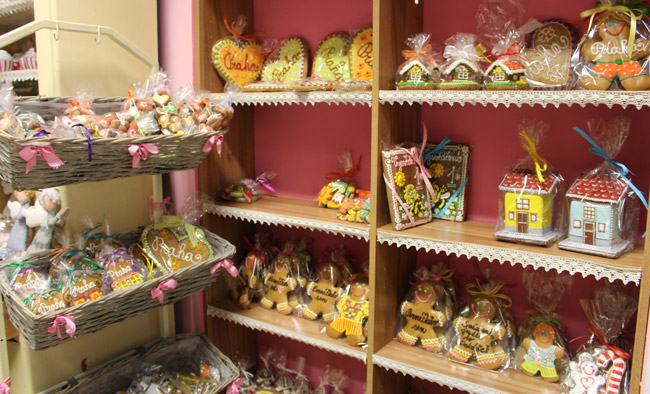 After each of us introduces ourselves to the rest of the group, we sample a soft Czech gingerbread made with plum jam and walnuts, then a crescent shape cookie that reminds me of Christmas. Finally, we bite into a poppy seed kolache, which turns out to be my favorite cookie. Then happily on a sugar buzz, we head into the streets of Prague.
Jan was only nine years old in 1989 when the Velvet Revolution occurred, and the Czech Republic freed themselves from the pain of Soviet domination. He tells us of those days as we walk the cobblestone streets, a light rain falling from the sky. His family was not a fan of the communist leaders, and he lightly mentions how his dad would sometimes disappear for a few days into a local holding cell, often returning with a black eye.
Happily, the changes occurred in 1989 and the Czech Republic began a steady march of progress into the thriving nation it is today. Prague is obviously a top spot for tourists, because I hear everything from Japanese to English to Swedish in the streets.
Our next stop is Sisters, a small shop which honors the classic chlebíčky (open-faced sandwiches) that are part of Czech culinary tradition. Sisters is the brainchild of local culinary hero Hana Michopulu, whose work marries local organic produce with classic Czech tastes.
One of the most unique sandwiches we sample has a taste that I can't place. It looks like cole slaw, but Jan tells us it's made from celery root. He laughs when he wonders about the American tendency to only use the top part of celery ("The part we throw away," he says) while discarding the root. It's a moment of learning for me. And whatever part of the vegetable it is, I like the results.
Every Czech meal seems to include maso (meat), so we head next to a butcher shop that is obviously doing a thriving business. Naše Maso means "our meat." Frantisek Kasana is the head butcher, and he explains how the thick cuts of beef are rich with marbling due to the grass-fed diet of local cattle specially bred and locally raised. We sample several kinds of prepared meat served with thick bread and tangy mustard, from the classic thick cut Prague Ham to Přeštice sausage.
Continued on next page