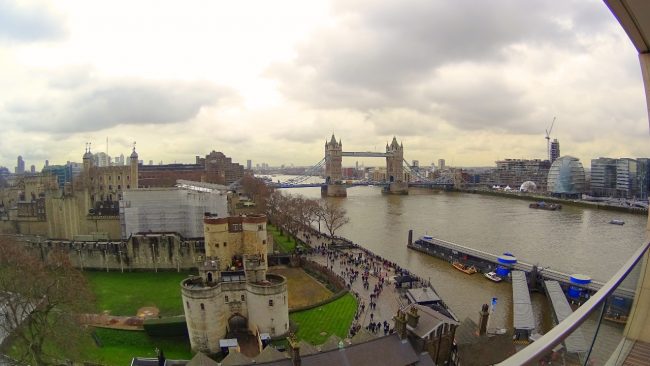 Places to Stay in London
When you're paying upwards of $1,000 per night for a London hotel room, you expect the best. The best in luxurious accommodations, the best food and the best service.  Here are six London luxury hotels that consistently deliver on all levels.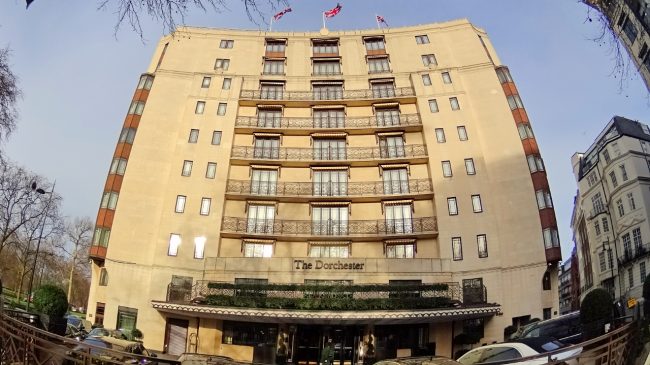 The Dorchester
London's OG luxury hotel remains its best. Positioned on Park Lane across from Hyde Park, The Dorchester's rooms and suites offer beautiful views of the park. It can be hard to leave with a beautiful spa and two of the city's best restaurants (Alain Ducasse at The Dorchester and China Tang).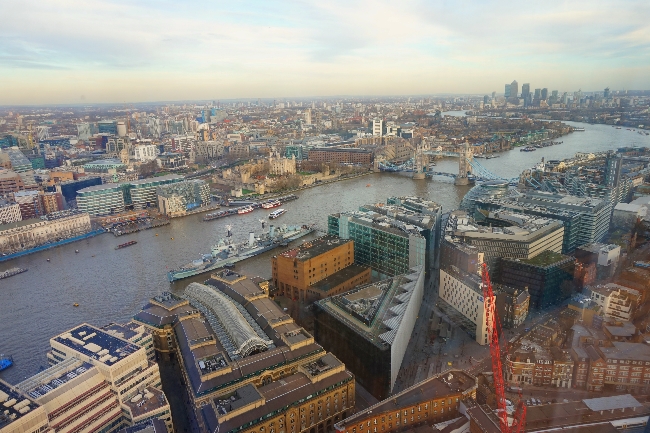 Shangri-La Hotel, at The Shard, London
This luxury hotel occupies a block of floors of the city's iconic skyscraper, The Shard. The Shangri-La Hotel, at The Shard, London offers something no other London luxury hotel can, incredible, jetliner views of the entire city. On the hotel's top floor, fifty-plus stories above London, their "SkyPool" offers those same amazing views to swimmers. You can read all about my stay at the Shangri-La London at The Shard here.
InterContinental London Park Lane
This luxury hotel is at the end of Park Lane also in Mayfair, across the street from Apsley House (home of the Duke of Wellington and a wonderful little museum). The InterContinental London Park Lane is at the intersection of two parks, Green and Hyde. The hotel also has one of London's largest urban spas along with an amazing restaurant, Theo Randall at The InterContinental. Like with other InterContinental properties, you get a five-star luxury experience at four-star prices, making it probably the best value on this list.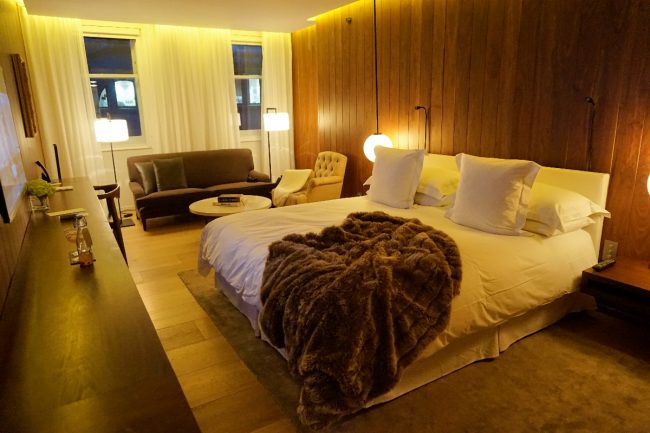 The London EDITION Hotel
This luxury boutique hotel in trendy Fitzrovia (next to Soho) is part of the EDITION group of hotels. They're all part of Marriott, but everything about them, from the building design to the uniforms, is designed by legendary hotelier Ian Schrager. When you get hungry at the London EDITION, you have one of London's best restaurants off the lobby, Berner's Tavern. The EDITION also has a very cool, intimate drinking spot called Punch that specializes in traditional English (super strong) alcoholic punches.
Cheval Three Quays
Cheval Residences is a group of seven beautiful London luxury properties. Although designed for long-term stays, you can book the large suites nightly. These are spacious, apartment-like units with full kitchens, laundry and multiple bedrooms. The Cheval Three Quays location is right next to the Thames and the Tower of London. And I do mean right next to the Tower. The modern accommodations are true luxury apartments with large balconies, chef's kitchens and contemporary furnishings. There's a fitness center, business center, daily maid service, 24-hour concierge and even meeting space. The only thing you don't get, compared to a luxury hotel, is room service.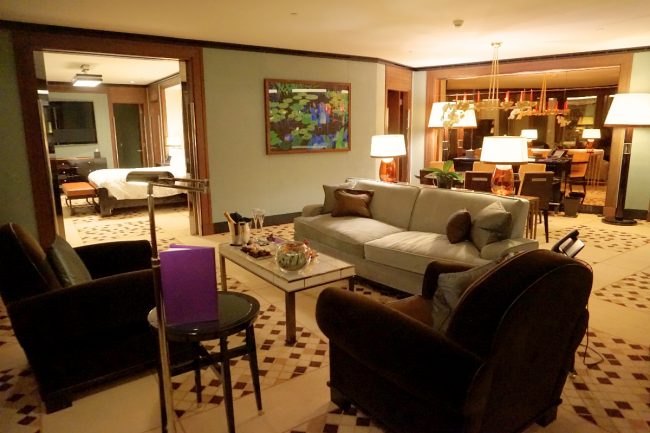 45 Park Lane
My last London luxury hotel suggestion is so exclusive it doesn't even have a name, only an address. 45 Park Lane is at 45 Park Lane in the heart of Mayfair. All the hotel's rooms and suites overlook Hyde Park. The Dorchester Collection property is the sister hotel to The Dorchester, which is located right across the street. Guests at either property can share amenities and have charging privileges at both. When you get hungry, 45 Park Lane is home to CUT by Wolfgang Puck, considered London's best steakhouse. You can read more about my stay here.
Read more of Freddy Sherman's take on travel on his Go World Travel Blog. You can also follow more of his adventures at luxuryfred.com, on his luxuryfred Instagram feed and on his YouTube channel.