I had always been a skeptic and, at Balmoral Resort, suddenly found myself a skeptic participant.
We've all seen hypnotists on television or even attended stage shows during which audience members are put under and manipulated to do silly things such as "act like a chicken." The shows were amusing but I presumed they were just that: showbiz.
I figured there must have been some plants on the stage secretly working with the hypnotist and pretending to be under his spell. If that were true, I'd be the worst person for the hypnotist to "randomly" select from the audience and put on stage. Even if some of the participants were random, I figured the hypnotist would at least be naturally intuitive enough to take one look at me – or my body language – and know I was not the pliable guinea pig he was looking for. Until it happened.
No Business Like Show Business at Balmoral
Admit it or not, Orlando, Florida is defined by Disney. That means everything from miniature golf courses to gas stations has to be "extra," meaning more than standard. Every tourist trap, restaurant or motel from Kissimmee to International Drive needs fanciful flair of some sort.
Garrett Kenny knows this…and he's embraced it.
The real estate expert from Ireland founded a development company called Feltrim and created Balmoral Vacation Home Resort. Balmoral Resort is essentially a gated subdivision in Haines City – about 25 miles from Walt Disney World – near Legoland and the Tigers spring training site in Lakeland.
The two, three and four-bedroom, purpose-built rental homes at Balmoral are meant for family vacationers who want to escape the Disney hotel hectic vortex.
Aside from the less-expensive prices Balmoral Resort offers (three-bedroom townhomes start from $138), the vacation homes also provide the ability for families to chill out, cook in their own kitchen, and use their own in-unit washers and dryers. Multiple bedrooms allow for multiple families to share a home or accommodate families traveling with grandparents. Each house even has its own screened-in, private pool.
And while Kenny knows vacationers appreciate these cost-effective, practical elements, he also inherently knows they're in Orlando, so they need a spoonful of sugar with the sweetness of their Florida orange juice.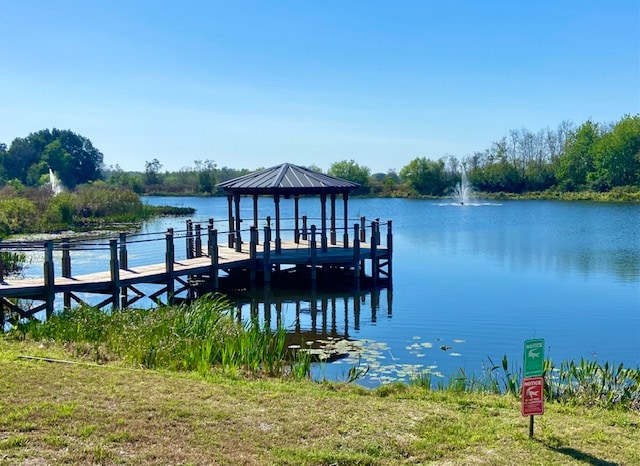 Balmoral Event Center Special Shows
Balmoral Resort, based on this philosophy, has resort amenities one would not experience by renting a typical home. There is a scenic, sprawling, warm, zero-entry resort pool near a big in-ground hot tub set along the water and surrounded by cabanas with a gazebo for weddings. A fun splash park is connected with three large waterslides and other fun structures.
The pool deck also has outdoor billiard tables, an open-air bar and grill that often has evening entertainment and karaoke. The clubhouse there has a game room with floor-to-ceiling classic video games and a fitness center. Guests can also borrow fishing equipment.
There is an outdoor stage for more expansive entertainment – including family weekends and an elaborate St. Patrick's Day event with Irish dancers. Balmoral Resort also offers sports facilities, including a full football and soccer field, for teams to come and train.
Kenny's most recent addition to his expanding resort is the Balmoral Events Center. In addition to the weddings and Rotary Club lunches, meetings, bridal shows, and receptions held in the 5,000-square-foot, stylish event center, Kenny, the "Walt Disney of Balmoral," has created entertainment events and shows which frequently fill the event center.
Balmoral Resorts' Entertainment Lineup
Resort guests and locals have been buying tickets to the creative, colorful shows and interactive experiences Kenny has staged at Balmoral Resort's Event Center. "Havana Nights" is particularly popular; as are the Drag Shows; Beatles Tribute Band; comedy and magic shows; and, on the night I visited: hypnosis.
Balmoral Event Center presented the family friendly, clean, "Jason Christopher Magic and Hypnosis Show." Christopher was a certified professional hypnotist who'd traveled to the resort to perform the show.
Before the show I'd had a couple of pints at a nearby craft brewery and only drank a half-glass of wine during dinner – a choice of filet or salmon followed by strawberry shortcake, as I recall…though the details remain a bit fuzzy. The stage was set with 9 simple chairs in front of a colorful Milky Way star-filled backdrop.
I heard occasional shrieks and squeals coming from the other round tables during dinner and I soon found out why: Christopher was going around performing table magic. It seems daring to do tricks up close as opposed to on a stage because it gives curious people like me the opportunity to focus on every move – every "sleight of hand" if you will – from every angle trying to figure out how the trick is done. But after being next to and virtually under Christopher, I still had no idea how, after he completed two tricks at our table, had the jaws of myself and my dinner companions figuratively on the floor.
For the record I was seated with Garrett Kenny and his wife Angela; Christopher Follenus – an Irishman working for the Visit Central Florida tourism group; and Karla Kay Harris a model-turned healthcare administrator who moved to the area a few years ago and began frequenting Balmoral Resort's pool deck with day passes. In other words, these were all sharp cookies who can verify my account of what went on.
Under the Influence
After dessert Christopher, dressed casually in an open-collared shirt under a blazer (no old-school tuxedo), grabbed a wireless microphone and began canvassing the audience for volunteers. There was some dramatic, driving-yet-ethereal music playing in the background.
I had hoped Harris would be selected since I knew she was not a plant and could therefore learn vicariously whether the hypnosis was real. But the ball came into my lap when Christopher, at the urging of Kenny, beckoned me to join the eight others making their way to the chairs lined at the front of the room and facing the audience.
In the interest of journalism, I joined the others. We were seated shoulder-to-shoulder and, for some unknown reason, Christopher repositioned some of us into different spots than where we'd randomly sat down.
He then explained his process to the audience, assured everyone that hypnosis was not dangerous and was totally voluntary, and laid out a few formatting and housekeeping items before he got underway.
"When the hypnosis is over you will feel as rested as if you'd just slept eight hours," he claimed as he stalked the group volunteers. I felt him occasionally touch my shoulder as he passed, which I presume he did randomly to the others as well.
Essentially, Christopher then asked us to slowly close our eyes as he used his voice to talk us into a trance. He said that our eyelids would feel very heavy, and it would take great effort to try to open them. (I tested this and found it to be true (not that I minded as this was a Friday night and some rest was welcomed.)
Stop in the Name of the Law
I was awake, though, and aware of the various commands, scenarios and questions Christopher put us through to amuse the audience. For instance, he had us pretend we were behind the wheel driving a car. I told him mine was a Jaguar, which, given the choice, is what I would like to have been driving. He then suggested we'd been pulled over and came to each of us while playing the role of the police officer.
"Why were you speeding?" he asked me.
"I'm having a baby," I inexplicably told him. Of all the excuses I could have given, I am not at all sure why that came out of my mouth.
Others on the stage answered they were "late for work" or "had to go to the bathroom." But my favorite answer came from the middle-aged woman next to me.
"I wasn't speeding," she claimed.
Christopher, playing the police officer, said, "Ma'am we have you on radar. See right here? You were going 100 miles-per-hour."
"Nope. I wasn't speeding," she insisted.
Doggie Style
In another scenario Christopher has us "holding a dog on our laps." As he suggested the dog got bigger or smaller, our hands moved wider apart or closer together.
Christopher came around and asked me the name of my dog?
"Yellow," I answered.
"What color is he?"
"Yellow," I said again, shrugging because I had no idea why I said any of that.
Was the Hypnosis Real?
Without spoiling the show for those who may attend in the future, there were other entertaining moments in which Christopher had a woman convinced her shoe was missing. She searched all over the stage and under the chairs despite the fact it was still on her foot.
He convinced another fellow that his name was "Ironman." Each time Christopher used the man's real name the man corrected him.
"I'm Ironman," he insisted with growing impatience.
The best way to answer whether I was hypnotized is to say that I was relaxed and experienced a carefree lack of inhibition. In other words, I knew there was an audience there but did not feel self-conscious about appearing in front of them. It was kind of an enhanced "no reason not to" feeling in response to his suggestions and commands.
When I was "awakened" from the hypnosis I felt a bit groggy for a while – like waking up in the morning. What was startling, though, was the woman next to me. As we all stood up I made small talk with her and told her I liked her answer about not speeding.
"What do you mean?" she asked me.
I recounted her answer and she had no idea what I was talking about. No memory of any of it at all. It was eerie and suggested to me that people may be open to hypnosis at different levels.
Your Turn
You can feel the power of suggestion/hypnosis right now via an exercise Christopher taught us:
Clasp your hands and lace your fingers together. Then extend your pointer fingers straight up so they are opposing each other about an inch apart.
With them in front of your face, close your eyes and keep your fingers straight up and apart…but imagine them pulling closer together as if they had a rubber band around their tips.
Do all you can to keep them apart and straight up while imagining this.
Then open your eyes and look at the actual position of your fingers.
You likely now see the power of the mind.
Read more on Michael Patrick Shiels' travel blog, The Travel Tattler. Contact Travel Writer Michael Patrick Shiels at [email protected]