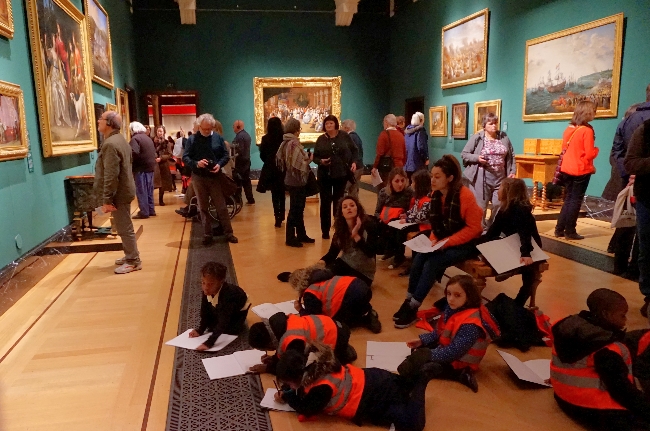 London may be known as a museum city, but some of the city's best art is housed in one of its lesser known museums. The Queen's Gallery, which is a part of Buckingham Palace, showcases art from the Royal Collection Trust. That collection is one of the best (and most valuable) in the entire world, a result of multiple centuries of uninterrupted collecting by the country's royal families.
As Buckingham Palace itself is so rarely open to the public (usually only during August and September), a visit to the Queen's Gallery is a good way to get at least a taste of what this historic building is like on the inside. Also, the gallery is a perfect place to visit after the almost necessary London tourist ritual of taking photos outside the palace's iconic facade. The gallery building itself sits on a site that formerly housed Queen Victoria's chapel. Destroyed in a 1940 air raid, it was rebuilt after the war as a purpose-built art gallery and renovated and modernized in the 1990s.
I spent a few hours at the Queen's Gallery and instantly fell in love with this concentrated dose of classical art. Because the museum can only display about 450 works from the vast collection, those chosen are quite special and quite spectacular. I especially loved some of the physical pieces including incredible furniture and Sevres porcelain.
Aside from a rotating selection from the Royal Collection Trust, the gallery has a wonderful schedule of special exhibitions. When I visited, they were showcasing pieces of 18th century political cartoons by Thomas Rowlandson, considered the master of the art. The exhibition was fascinating to see the level of satire and mockery that was allowed by the King. It reminded me of a Georgian two-dimensional version of Saturday Night Live. Currently (until April, 2017) the gallery is featuring portraits of artists, focusing on images of artists from the Royal Collection.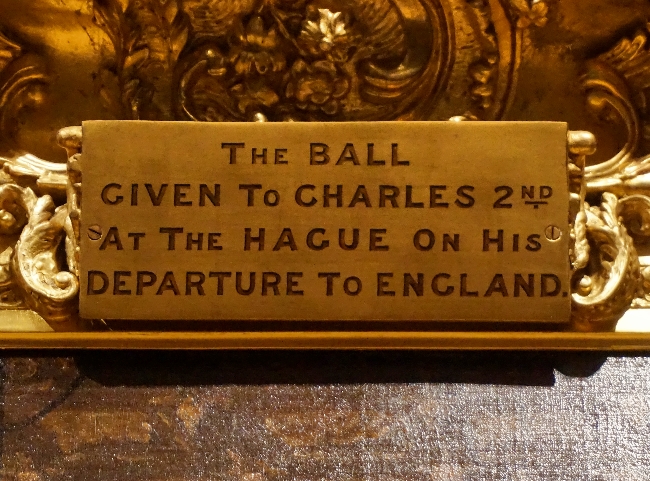 A visit to the Queen's Gallery also puts you in the heart of London. After our visit, we later wandered down to the Soho area for some shopping and lunch.
Read more of Freddy Sherman's take on travel on his Go World Travel Blog. You can also follow more of his adventures at luxuryfred.com blog and on his YouTube channel.