When Austrian filmmaker Klara Harden set off on a 25-day solo pilgrimage through Iceland, she never imagined the wild beauty she would encounter. "Made in Iceland" follows her journey through some of the country's most remote regions. We caught up with Klara to ask about her experience.
How did you get the idea of doing a 25-day solo trip in Iceland?
Klara: My decision to travel in Iceland was an escape plan from a life I didn't want. I thought that if I could do this right, if this experience could change me as a person and I was able to capture this in a film, then I would know what I needed to do with my life and have a good reason for doing it.
And it magically happened. It worked out. I got lots of positive feedback for the film and now I'm doing all I can to keep on making documentaries and films. This is what I want to do.
Why did you choose to travel in Iceland?
Klara: The country has beautiful and wild landscape, no big, bad animals that can eat you, and no tiny animals that can poison you. It was also close enough that I could afford the trip there. It was the perfect place to go to.
What was one of your favorite experiences traveling through Iceland?
Klara: I think the moment I met a little Arctic fox was one of the happiest moments on my journey. I felt that I had finally become part of the landscape, that I was just a piece of it that moves around, equal in all ways to this arctic fox.
What surprised you most about Iceland?
Klara: I was expecting empty landscape, but when I didn't see a human being for four days in a row, I was surprised. I was glad to find that there are still "empty" places on this planet that are not too far away from cities.
Why do you like capturing the experience of travel in film?
Klara: I got into filming a year before I went to Iceland and I love to tell stories. Film is just a great way to do that and gives me the ability to tell stories in a honest way.
About the filmmaker: KLARA HARDEN is an Austrian cinematographer and photographer who has great interest in seeing different places and people in this amazingly diverse world. In filming, she found a way to share her experiences with others. Since her 25-day solo hike through Iceland, an experience she documented in MADE IN ICELAND, she has become an adventurer and documentary film-maker, hoping to see and share as much of the world as possible.
For more info:
https://klaraharden.com/
https://www.facebook.com/klaraharden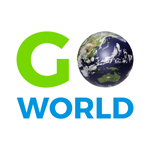 Latest posts by Go World Travel Magazine
(see all)