For most tourists, Mazatlán means only one thing: a stretch of beachfront hotels north of town known as the Golden Zone. But gold is in the eye of the beholder, and from this traveler's viewpoint, the trendy vacation area of this Mexican resort on the Sea of Cortez is more fractious muddle than precious metal.
Mazatlán (population 340,000) is the second largest city in the state of Sinaloa and Mexico's largest commercial port. With its endless splay of hamburger joints, trinket shops and loud bars in faceless boxes, the Golden Zone is reminiscent of nothing so much as one of the cheap commercial strips at the edge of just about every city in the United States. There's even a Wal-Mart to complete the picture.
But don't let appearances fool you. There is a treasure in Mazatlán. It just takes a little digging to find.
Historic, artistic, architecturally rich and surprisingly dignified, Viejo (or Old) Mazatlán is the all-but-forgotten heart of this venerable port city. Though young by Mexican standards ― Mazatlán itself dates only to the 1820s ― it is nonetheless redolent of an earlier, and far more courtly, era.
While the Golden Zone is typified by the ear-splitting noise, cheapjack merchandise and the hectic beat of an endless army of tacky Señor Frog restaurants, Viejo Mazatlán boasts tree-lined streets, formal plazas, gracious Colonial buildings ― and peaceful silence.
Well, not total silence. But instead of a souped-up sound system playing the same hip-hop and rap music you tried to avoid back home, you can listen to traditionalromantica played by strolling Mariachi trios, the strains of classical piano music from ballet classes at El Centro Municipale Artes, the municipal arts center, or smooth standards wafting from an intimate jazz bar owned by two expatriate Oregonians.
You may even be lucky enough to catch a symphony or opera at the 130-year-old Angela Peralta Theatre. Hailed at one time as the most luxurious theatre west of Paris, the auditorium plays host to regular performances by the Sinaloa Orchestra of the Arts and the Ballet Folclorico de Sinaloa, the folklore ballet of Sinaloa, as well as numerous guest artists.
Savoring the district's more measured pace of life, you can walk the stately streets, visit the Catedral Basilica de la Purisima Concepcion, a rather baroque structure begun in 1856 and completed in 1899, and dine at first-class, locally owned restaurants instead of one of the chains and gringo knock-offs that dominate the city's contemporary resort area.
And, rather than staying in a 20-story hotel that could just as well be in Manhattan as Mazatlán, you can spend the night at the Royal Dutch Inn, a small bed-and-breakfast created from an adobe casacomplete with 18-inch (45 cm) thick walls and 18-foot (5.5 m) ceilings. Hand-carved doors, tiled floors and a flower-and-bird filled courtyard reflect the building's Spanish heritage.
"This house has been in my family since it was built in the 19th century," says Alicia, a Mazatlán native who owns the inn with her husband Wim, a Dutch marine engineer. Wim met Alicia when he became a regular at her family's restaurant, which used to occupy a storefront around the corner. She cooked at the restaurant and also made the breads and pastries for an adjoining bakery.
Alicia and Wim decided to turn three of the rooms of their home into an inn. They had noticed life returning to Viejo Mazatlán after decades of neglect and figured tourists might again be interested in staying in the heart of town.
Pedro & Lola opened there a few years ago," Alicia recounts in reference to a popular restaurant at the northwest corner of Plazuela Machado, the social and cultural heart of the historic district. "Other restaurants followed, along with a couple art galleries. Now I think all the spaces around the square are taken and places are opening on the side streets."
Among the new businesses is Nautilus Gallery, owned by Blaz Nayer, a native of the neighboring Mexican state of Nayarit, who returned to Mexico three years ago after close to 20 years in California.
"I love being back here," declares Blaz, whose extravagantly colored paintings of butterflies occupy about a third of the spaces on the gallery walls. Works by other local artists occupy the rest of the space.
"This is an old part of the city, but it is very young, too. It's possible to be creative here because an artist can afford to live," he says, noting that he bought a historic courtyard home a few blocks away from his gallery for less than US$ 30,000, then spent a few thousand more to restore it.
A glance down any street shows construction — or rather reconstruction — activity in progress. It also shows a good amount of restoration  already complete. Victor Hernandez converted a former glass factory into Vitrolas, an elegant bar that caters primarily to a local gay clientele.
An artists' collaborative known as El Nido de Artesanos transformed two floors of a three-story Colonial structure into a gallery for the masks  they create, and a group of investors recently renovated the long-derelict Hotel Freeman along the waterfront, rechristening it Posada Freeman  and reopening the rooftop pool and restaurant.
The municipal government has also been active, installing an archaeological museum in a 200-year-old building and constructing a new park  alongside the Casa de la Cultura, a municipal museum and gallery. It also turned Casa Machado, the onetime home of Juan Machado, a Filipino  immigrant who made his fortune as a trader, into a museum showing how the wealthy mercantile class lived in the latter half of the 19th century.
Looking over Plazuela Machado from the casa's second-floor windows, you can easily imagine yourself back in the late 1800s as you watch horse-  drawn carriages picking up and dropping off passengers today, just as they did 150 years ago. You'll also see residents gathering in the square to  exchange family news and gossip the same way they did in Machado's time. Only the clothes have changed.
The plaza also serves as the site for regular, and sometimes spontaneous, music and dance fests. For Carnaval ― an official Mexican holiday that kicks off a five-day celebration before the Catholic Lent begins on Ash Wednesday, and the one time of year when the party crowds from the Golden Zone descend onto Viejo Mazatlán ― the energy is considerably ramped up as the square and surrounding streets fill with elaborately costumed revelers carousing well into the early morning.
For beach lovers, Viejo Mazatlán is something of a disappointment ― the narrow beach is separated from the city by a busy roadway, and there are no hotels with direct beach access ― but for anyone who prefers character, authenticity and serenity to artifice and honky tonk, the old part of the city is the only place to be.
If You Go
Mexico Tourism Bureau
www.visitmexico.com
Mexico Travel
www.mexico-travel.com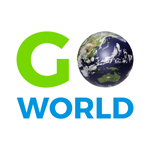 Latest posts by Go World Travel Magazine
(see all)