While Rome may be known as the Eternal City and filled with endless tourist sites, Milan is more the city where Italy does business. It's the heart of the country's thriving finance industry and many Italian corporations have their headquarters there. It's a great city to visit because it has this energy and is a chance to experience a more authentic Italian lifestyle than Rome. It's also filled with incredible history and culture, from The Last Supper to La Scala.
I really enjoyed my first visit to Milan and instantly fell in love with it. In this video, you'll see a few of the city's iconic structures. We start inside the magnificent Galleria Vittorio Emanuele II. One of the world's first (1877) luxury shopping malls, the Galleria continues to serve the same purpose today, providing a protected (from the elements) place for Milan's citizens and visitors to shop and dine. A tip, the building (not the stores inside) is open 24 hours, so a late-night visit can offer some amazing, crowd-free photos.
After the Galleria, there's a brief look at my visit to Leonardo DaVinci's "The Last Supper" masterpiece. Filming isn't allowed inside, but I managed to show a brief look as I left.
Then you get some views of the spacious Piazza del Duomo, the square in front of the city's beautiful cathedral ("duomo" in Italian). I was there on a Friday night and it was just alive with people enjoying the warm night. It's a place where people gather to meet, stroll, listen to music and shop. One side of the Galleria opens out onto the square.
Next are some street views in the Brera neighborhood, filmed on a busy Saturday night. Again, you see the energy of the city as everyone is out having fun, shopping, going to dinner and just enjoying life. In Milan, I stayed at the city's best hotel, the stately Principe di Savoia. The Dorchester Collection property is on the Piazza della Repubblica, mid-way between Milano Centrale and the city's historic center. The Principe has a limo which whisks guests between the luxury hotel and the city center every 20 minutes. The last scenes of the video show me taking the limo from the Piazza della Scala back to the hotel.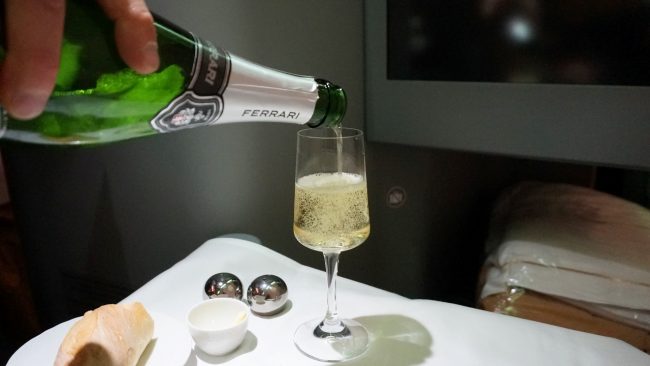 And of course to get to Milan, I flew in the seriously Italian Business Class cabin of Alitalia. It really was like flying in a fine Italian restaurant and staying overnight in an Italian luxury hotel. The luxurious flights provided a wonderful opening and closing to my Italian adventure.
Read more of Freddy Sherman's take on travel on his Go World Travel Blog. You can also follow more of his adventures at luxuryfred.com, on his luxuryfred Instagram feed and on his YouTube channel.