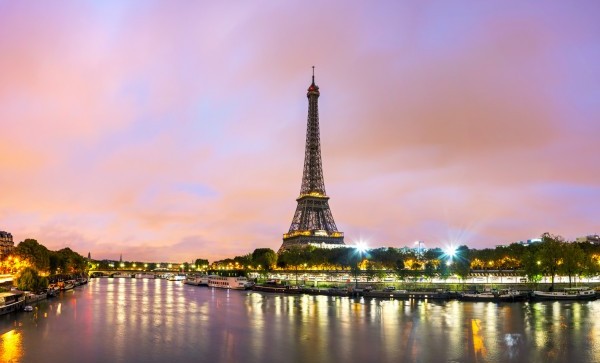 Paris' bohemian heart has many a treasure for the carefree traveler. But is any of this even relevant given the devastation that has been wreaked upon the city? Siddharth Dasgupta seems to think so. Here are the  experiences and detours that offer an unabashed celebration of 'Gay Paree'.
Paris lies ravaged; Paris too shall rise. In the wake of all that's just happened, my mind is consumed by thoughts of a city abounding with lyrical flirtations and life-changing revelations, from no more than a month ago. Amid fleeting glimpses of familiarity on the television and an ocean of pointless France-draped social media profiles, it dawns on me that perhaps the best way to remember, love and strengthen Paris is to celebrate everything that the capital itself cherishes with a deep passion – the arts, music, culture, literature, and an unconquerable lust for life.
All of these and the intangible romance that the city holds is perhaps never more keenly felt than when you're in the laidback throes of the Latin Quarter of Paris. Spanning the fifth and some of the sixth Arrondissements, this fabled neighborhood sparkles and shimmers with legends of the past while charming its way through present-day Paris. From being a cultural cradle, the epicenter of the massively influential student revolution of the '60s, and a hunting-ground for authors of the Voltaire, Hemingway and Sartre vintage to being the Left Bank's enduring intellectual center and a persistent image of Paris itself, Quartier Latin has worn (and continues to wear) many hats… each of them with predictable flair.
While there's no disputing the fact that the disease of gentrification and the ensuing onslaught of tourists might have stifled many of its charms, the Latin Quarter still has enough magic in its myriad streets to stir your restless heart. There's nothing more to be said than for throwing away those tour guide maps and getting lost.
1) A BISTRO & CAFÉ AFFAIR: You can't walk a couple of steps in the Latin Quarter without bumping into a stylish café or a bistro brimming with character. For the cream of the crop, save the Quarter's two never-ending, bisecting avenues – Boulevard Saint-Michel and Boulevard Saint-Germain – for later, and duck into the hundreds of arterial streets and alleyways flowing out from them.

These are a Pandora's Box of delights, assaulting your senses with abandon. Give the tourist-clogged rue de la Huchette a wide berth and let your instincts guide you toward something a touch more special. Eric Kayser (14 rue Monge) delivers note-perfect coffee, croissants, sandwiches, pastries, and al fresco bar-stool seating, and is your window into a decidedly Parisian way of life. Café de la Nouvelle Mairie (19 Rue des Fossés Saint-Jacques) is another gem, serving apéro, charcuterie, cheese, and a spirited vibe that remains. For an all-in-one affair, Place St. André des Arts (right next to Place Saint-Michel) is a sheltered enclave filled with bistros where time and tide appear to have frozen in the wake of centuries-old stories, a still perceptible artistic heritage and Quartier Latin's Roman aesthetic.
Continued on next page