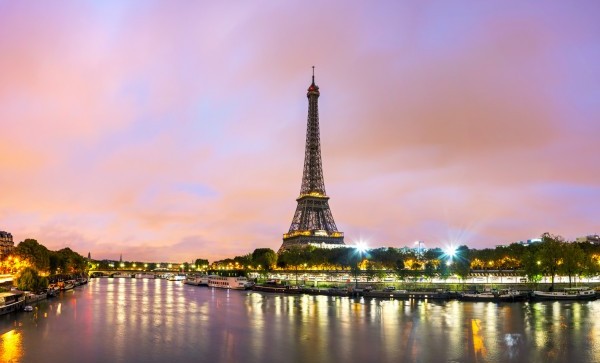 Paris' bohemian heart has many a treasure for the carefree traveler. But is any of this even relevant given the devastation that has been wreaked upon the city? Siddharth Dasgupta seems to think so. Here are the experiences and detours that offer an unabashed celebration of 'Gay Paree'.
Paris lies ravaged; Paris too shall rise. In the wake of all that's just happened, my mind is consumed by thoughts of a city abounding with lyrical flirtations and life-changing revelations, from no more than a month ago.
Amid fleeting glimpses of familiarity on the television and an ocean of pointless France-draped social media profiles, it dawns on me that perhaps the best way to remember, love and strengthen Paris is to celebrate everything.
The capital itself cherishes with a deep passion – the arts, music, culture, literature, and an unconquerable lust for life.
All of these and the intangible romance that the city holds is perhaps never more keenly felt than when you're in the laidback throes of the Latin Quarter of Paris.
Spanning the fifth and some of the sixth Arrondissements, this fabled neighborhood sparkles and shimmers with legends of the past while charming its way through present-day Paris.
From being a cultural cradle, the epicenter of the massively influential student revolution of the '60s, and a hunting-ground for authors of the Voltaire, Hemingway and Sartre vintage to being the Left Bank's enduring intellectual center and a persistent image of Paris itself, Quartier Latin has worn (and continues to wear) many hats… each of them with predictable flair.
While there's no disputing the fact that the disease of gentrification and the ensuing onslaught of tourists might have stifled many of its charms, the Latin Quarter still has enough magic in its myriad streets to stir your restless heart.
There's nothing more to be said than for throwing away those tour guide maps and getting lost.
1) A BISTRO & CAFÉ AFFAIR
You can't walk a couple of steps in the Latin Quarter without bumping into a stylish café or a bistro brimming with character.
For the cream of the crop, save the Quarter's two never-ending, bisecting avenues – Boulevard Saint-Michel and Boulevard Saint-Germain – for later, and duck into the hundreds of arterial streets and alleyways flowing out from them.

These are a Pandora's Box of delights, assaulting your senses with abandon. Give the tourist-clogged rue de la Huchette a wide berth and let your instincts guide you toward something a touch more special.
Eric Kayser (14 rue Monge) delivers note-perfect coffee, croissants, sandwiches, pastries, and al fresco bar-stool seating, and is your window into a decidedly Parisian way of life.
Café de la Nouvelle Mairie (19 Rue des Fossés Saint-Jacques) is another gem, serving apéro, charcuterie, cheese, and a spirited vibe that remains.
For an all-in-one affair, Place St. André des Arts (right next to Place Saint-Michel) is a sheltered enclave filled with bistros where time and tide appear to have frozen in the wake of centuries-old stories, a still perceptible artistic heritage and Quartier Latin's Roman aesthetic.
2) BACK TO SCHOOL
The Quarter's Roman and Medieval visage is at some of its most striking across its wealth of colleges.
This neighborhood has been the heart of student Paris for nearly 900 years now, and in fact derives its name from the fact that Latin was the common tongue among students pouring in from all over Europe in the Middle Ages.
You'd figure that these many years would have resulted in a beauty or two. I give you La Sorbonne (www.english.paris-sorbonne.fr/).
France's oldest university was founded in 1253 and looks as though it's just stepped out of a retro photo-shoot for Vogue.
This leading center of theology exudes old-world regalia, just as much as Place de la Sorbonne oozes youthful exuberance through the thousands of demis – half pints of draft beers – being consumed in its cluster of cafés.
Lycée Henri IV (23 rue Clovis) is an able public school accompaniment to La Sorbonne, while the Neoclassical-styled Panthéon (though not a college but a monumental mausoleum – pantheon.monuments-nationaux.fr) is the most worthy of homages to the wealth of French luminaries, authors and scholars who lie within.
3) LES BOUQUINISTES AND THE SEINE
Snug in its address on Paris' fabled Left Bank, Quartier Latin always gives you the impression that the Seine is no more than a whisper away.
That's because it isn't. Use your senses to guide you through these myriad alleyways and you'll always find the city-traversing river close at hand.
Quai de la Tournelles runs along the Seine, bringing with it Les Bouquinistes – the riverside booksellers who line up every day from around 10 in the morning. It brings with them a treat of secondhand books, rare French editions, original scribbles and paintings, posters, postcards, curios… and an inescapable roguish charm.
This is the quintessential Latin Quarter experience so you must take your time as you amble along from stall to stall along the quays beginning from Pont Marie, open Parisian skies at your disposal.
Staying with the theme, drop in to Les Bouquinistes Restaurant (53 Quai des Grands Augustins) across the street near Pont Neuf for celebrity chef Guy Savoy's take on contemporary French fare.
4) A RUE FOR EVERY MOOD
To derive maximum pleasure from the Latin Quarter, there's no two ways about it… you must get lost.
The seemingly inexhaustible network of streets, or rues, and a dizzying labyrinth of alleyways, bylanes, side streets, and hidden pathways are medieval Paris on a platter… atmospheric at every turn.
On rue de la Harpe, cobblestone streets and cafés filled with lively chatter welcome you to dip into Paris as it lives, breathes, laughs… and eats.
Beginning near the Panthéon and ending at the Place de la Contrescarpe on the Montagne Sainte-Geneviève hill, Rue Mouffetard is a Parisian gem where time appears to have frozen but where romance lingers on in the form of bistros ripe with conversation, pavements filled with music, and 16th-century homes redolent with secrets.
Walking along the crooked streets, squeezing yourself in between Parisians on single-file alleyways, you're reminded that travel is at its most beautiful when kept simple.
5) MUSIC FOR THE SOUL
Quartier Latin seems to flow to its own charming notes, as played out by a motley crew of buskers and street performers. Keep your eyes and ears open.
If you don't catch the accordion player making his lonesome way along the Seine's pavements, you're more than likely to come across sidewalk performances on Rue Mouffetard.
And should you not be in the mood for a poetic troubadour on Rue de la Bûcherie, there's always time to duck into a jazz dive collective, spirited indie outfit or plaintive French ingénue along rues Huchette, Saint-Jacques and Saint-Séverin.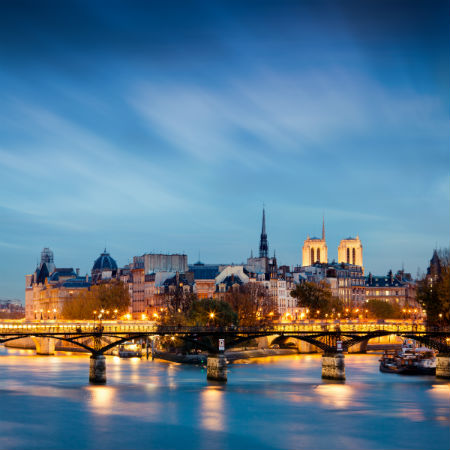 6) FOOD, LEGENDARY FOOD
In this neighborhood, every great meal is aromatic of the past. And across one holy trifecta of unforgettable brasseries, you're reminded just why.
At Les Deux Magots (6 Place Saint-Germain-des-Prés), ghosts of Hemingway, Picasso and James Joyce mingle carelessly over sumptuous wild burgundy snails, wilted spinach salmon fillet, and roasted duck with figs.
Literally a skip away meanwhile, the fashionable Café de Flore (172 Boulevard Saint-Germain) counts Simone de Beauvoir and Jean Paul Sartre as its lingering patrons, best savoured over duck confit and French Champagne.
Hop across the road, and Brasserie Lipp (151 Boulevard Saint-Germain) brings you a sophisticated peek into conversations that Proust, Chagall and Camus might once have engaged in over traditional French roasts and soufflés.
At Terroir Parisien (20 rue Saint-Victor) meanwhile, a plat du jour or haute croquet monsieur for lunch and the Apéro for dinner make for powerful arguments.
Finally, walk into 1686 and Paris' oldest restaurant for dinner at Le Procope (13 Rue de l'Ancienne Comédie), a stunning remnant of old-world charm.
7) A FEAST OF MUSEUMS AND CHURCHES
Lest you thought this was all drink, eat and play, Quartier Latin doesn't disappoint the culture buff in you either. The embarrassment of cultural treasures and historical riches within such few square miles could alone keep you occupied for days.
Start with the Musée Cluny (6 Place Paul Painlevé) – this National Museum of the Middle Ages, built on the excavation site of an ancient Roman bath complex, has an arresting collection of medieval tapestries and Roman and Gallic sculptures from the first century AD.
Next up, the quaint Eglise Saint-Sevérin Saint-Nicolas (3 Rue des Prêtes Saint-Séverin), tucked away in an impossibly tiny lane, possesses an immersive aura that flows across its Flamboyant Gothic architecture, its dark sanctuary flooded with candles, and stained-glass windows from the 14th century.
Another beautiful ode to spiritual devotion is the Eglise Saint-Etienne-du-Mont (Place Sainte-Geneviève), where a Late Gothic architectural aesthetic merges gently into a Renaissance flourish.
Finally, on the edge of the painfully hip Saint-Germain-des-Prés neighborhood, lies my pick of the bunch.
Musée National Eugène Delacroix (www.musee-delacroix.fr) is a small but exquisite homage to the life and works of French Romanticist Eugène Delacroix, including his eternal classic – Magdalene in the Desert.
8) CHEESE AND CHOCOLATE HUNTING
This is Paris, and indulgence is a virtue no less. It feels at times that there are more fromageries and boulangeries than people in this area, so choose wisely. For cheeses, Rue Mouffetard is the only street you need.
While Androuet (androuet.com) offers up a gorgeous selection including Bethmale du chèvre and Le Bambois, it's Mouffetard's blissful al freso Sunday market that gives you a large selection of charcuterie, runny cheeses, and an experience worth savouring.
Also, Laurent Dubois (www.fromageslaurentdubois.fr) brings you treasures such as the Camembert stuffed with Calvodos-soaked apples, but make sure you're loaded with euros!
To sate your sweet tooth, Marie-Hélène Gantois' Mococha (89 rue Mouffetard) packs flavours from three master chocolatiers, while Maison Georges Larnichol (19 rue de la Harpe), invites you to create customised gift boxes filled with artisanal creations.
9) SPIRITED ESCAPADES
Given the heady vibe and the large student presence, it's but natural that the Quarter would be overflowing with bars and wine shops.
Its throbbing heart lies in the quadrant between La Sorbonne and the Panthèon, with a celebratory atmosphere pervading rue de la Montagne-Sainte-Geneviève, rue Mouffetard, and the crowded, student-heavy terraces on place de la Contrescarpe.
Rock up at Bar Tabac (7 place de la Sorbonne) for its sun-kissed terrace and a 19th century spirit; la Closerie des Lilas (171 Boulevard du Montparnasse) is your address for classic cocktails and a piano-bar setting with memories of Trotsky, Picasso and Hemingway floating around; at the enigmatic Curio Parlor meanwhile (16 rue des Bernadins), a quirky, velvet-crushed ambience comes laced with thunderous Japanese whiskies; a little further along, dalliances and drinks mingle well at the candlelit, jazz-infused Le Petit Café (6 rue Descartes); staying with the jazz fix, Caveau des Oubliettes (52 rue Galande) brings you more of the heady stuff across a series of vaulted medieval cellars; but if it's rock that your heart craves, Le Piano Vache (8 rue Leplace) throbs with a wild heart and loud hedonists; leaving you with Le Bistrot des Artistes (6 rue de Anglais) for an exuberant collage of Afro-Cuban sounds and arguably the best mojitos in all of Paris.
10) BONJOUR SHAKESPEARE
I've saved the best for last. Lying all raggedy and romantic on the cobblestoned half-road that is rue de la Bûcherie, Shakespeare & Company welcomes the free-spirited soul with a wealth of second-hand editions, rare books, French classics in English, and an abundance of folklores.
This is, in my rather biased opinion, the most charming little bookstore in the world.
As ghosts of Hemingway and the Lost Generation and oft-repeated stories of Allen Ginsberg and the Beat Generation mingle through the ceiling-high bookshelves, an intellectual clientele, an air of poignancy, and that fabled green and yellow visage, life and literature appear as willing bedfellows in an enduring love affair.
Later, having a glass of deep red on one of the houseboat restaurants flanking the Seine, I reflect on Quartier Latin with a mixture of fondness and happiness.
I've spent quality time with some legendary sidewalk cafés, I've immersed myself in the intellectual ambience pervading these spaces, I've waded through atmospheric bookshops.
I've dived headfirst into all the bohemian lure on offer, I've gotten happily lost within the medieval maze of winding streets; and above all, I've flirted with a romance that could only ever be Parisian.
A few weeks hence, mired by the sadness that has engulfed the city, I still know with surging certainty that the devastation and the trepidation is but temporary.
For this is a city that revels in its identity, that flourishes through its unity… that rises on the wings of its audacious beauty.
I remember that as I'd taken that last sip by the Seine, I was certain that the phrase I was going to leave Paris with wasn't "Adieu" but "Au Revoir'. Switch to now, and it's a thought that rings true with even deeper conviction.
Author Bio: Siddharth Dasgupta is an Indian novelist. He also articulates travel horizons and cultural experiences for the likes of Travel+Leisure, Conde Nast Traveller, the Dharamshala International Film Festival, and the Tibet Foundation. His twitter handle is @Siddha3th while he can be found on FB at www.facebook.com/leavesfromabook
[mappress mapid="960″]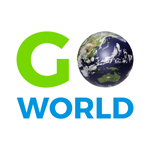 Latest posts by Go World Travel Magazine
(see all)