Tucked away in the heart of Norway's spectacular fjord land, Balestrand is a rural village reached by ferry. Traveling from the capital city of Oslo to remote Balestrand includes a four-hour train ride, a descent of 2,000 feet (610 m) in 12 miles (19 km) to the Flam valley and then a ferry ride across Sognefjord, the deepest and longest fjord in Norway.
Balestrand boasts a breathtaking panorama of towering mountains with deep pockets of snow that ring the fjord. White-ribbon waterfalls cascade down to the clear waters below, while glimmering sunlight and shadows play chase over the mountains. Upon entering the tiny harbor, a stunning Victorian hotel dominates the scene. The 200-room Kvikne's Hotel spreads out across an expansive green lawn at the water's edge. The smaller, more modern Balestrand Hotel rests higher on the hillside.
As I arrive at the Balestrand Hotel, I'm greeted cheerfully by petite and auburn-haired Unni Marie Kvikne. Her Kvikne family name, the same as the one of the grand hotel, made me curious. When I inquired, Unni Marie was happy to tell me about her family.
She is the fourth generation of Kvikne family innkeepers in Balestrand. Her great grandfather and his brother built the Kvikne's Hotel back in 1877. The Kvikne family has welcomed guests from all over the world to Balestrand for more than a century. Royalty such as Kaiser Wilhelm II of Germany relaxed in the luxury of this grand old hotel, and other regular guests have come year after year. However, after Unni Marie's father passed away, her mother sold the Grand Hotel to a corporation, and Unni Marie runs her own bed-and-breakfast establishment now, the Balestrand Hotel.
Until Unni Marie married Eric Palmer, an American tour guide from San Francisco, her world consisted of the town of Balestrand. When their three children were very young, Unni Marie and her husband frequently shuttled their family back and forth between Balestrand and San Francisco. Her home was divided between two very different worlds.
Balestrand, surrounded by mountains and water, is a safe world of idyllic peace and beauty where her Norwegian family heritage prevails. The world of California offers warm winter sunshine, academic opportunities for her children and an upbeat American lifestyle for her family. Marie, Eric and their children now live in Balestrand only in the summer tourist months and in San Francisco during the rest of the year. Unni Marie manages living in her two worlds with amazing grace.
Experienced in the hotel business, Unni Marie had always wanted to start up her own hotel. In the fall of 1997, after haggling with local officials, Unni Marie and Eric bought a building formerly used as a bomb shelter. Over the next several years, Eric remodeled the cavernous building into the 30-room Balestrand Hotel. Each season, additional rooms were opened to meet the demands of a growing number of guests.
Following the family tradition of inn keeping, the three children help their parents run the hotel. They serve the guests breakfast, mow the lawn, mop floors and clean the rooms. When needed, 14-year-old Catherine takes over for her mother as receptionist. For more than 125 years Kvikne women have smiled and greeted guests.
Running the Kvikne's Hotel was a family affair, too. Depending on their ages, Unni Marie and her two sisters were assigned various jobs by their  parents. When they were small, one of the first tasks was to fold towels and pillowcases in the laundry room. As the girls grew, they helped strip and  make the beds. Later, Unni Marie would set the table for the afternoon coffee and act as hostess. "My father was very fair," says Unni Marie. "We were  all compensated for what work we did. Chores at home were not compensated." However, all of the Kvikne children had to help out, especially during  the weeks before the hotel opened for the summer season.
The older generation helped, too. Unni Marie's grandmother made delicious desserts for the buffet line and her grandfather was the baker. Unni Marie  remembers how on nice sunny days she would go swimming in the cold fjord waters, then run to the bakery to see grandfather and to have a warm  sweet roll to warm up.
As Unni Marie looks back at her childhood days in the Kvikne's Hotel, she says, "We all liked it and all of us are still in the hotel business. It was nice  when we were kids because we got to be with our parents and family. In the winter, when we were not open, my mom and dad were both home in the  afternoon when we came from school. We always had dinner and most of the meals together. Even in the summer season, we would always eat  together, most of the time all three meals."
When she grew to be an adult, Unni Marie received hotel guests, arranged sightseeing tours and suggested great eateries in the village. During those  years, she became friends with Eric Palmer when he brought his tour groups to the Kvikne's hotel for a few days. He was tall, handsome and very self-assured. Their friendship turned into romance and they were married.
The dilemma of whether to stay in Balestrand or to move to California always loomed on the horizon. In the fall of 1993, after much indecision, Marie and Eric decided to stay in Balestrand and raise their kids there. Unni Marie tells me, "I'm very happy that I grew up in such a wonderful environment and was able have to have my own kids grow up here. It's still very safe and the kids can take their bikes and go see friends."
Youthful-looking in her plaid skirt and cardigan, Unni Marie is the ultimate "multi-tasker." Sitting at the sizable reception desk, she checks in guests, answers the phones and keeps an eye on her children's activities. She directs her guests on what to do and see in Balestrand. There are art galleries, an aquatic museum and scenic trails for hiking and biking. There isn't much she doesn't know about the area.
Until the year 2000, Unni Marie, Eric and the children stayed in Balestrand most of the winter, closing the hotel in September and opening in May. In the winter, they went to "visit" California for eight weeks at a time. "We didn't plan to leave Balestrand. We wanted to stay." As the children became teenagers, an eight-week break in the middle of the school year became more and more difficult. Marie says "Since 9/11, Eric has wanted to go home to the United States. I understand that." Now, they live in San Francisco throughout the school year.
As Unni Marie stays behind to close up the Balestrand Hotel one night, I ask her how she can leave the stunning beauty of Norway. "I like California, too," she answers. "It's very beautiful where we live. However, I feel fortunate that I have had and still have the ability to live in another place part of the year. I don't enjoy all the gray and rain in the winter months in Norway, and we all look forward to coming back to the U.S. to spend the winter."
As soon as the summer guests leave, she locks up the hotel and joins Eric and the children. While in California now, she will be looking forward to returning again to Balestrand. She especially loves the months of May and June in Norway when the days are long and full of sunlight. Though Unni Marie lives in two uniquely different worlds, she lives out the old adage, "Home is where the heart is."
If You Go
Official Travel Guide to Norway
Balestrand Hotel
Kvikne's Hotel
www.kviknes.no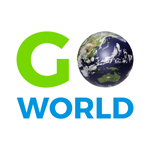 Latest posts by Go World Travel Magazine
(see all)