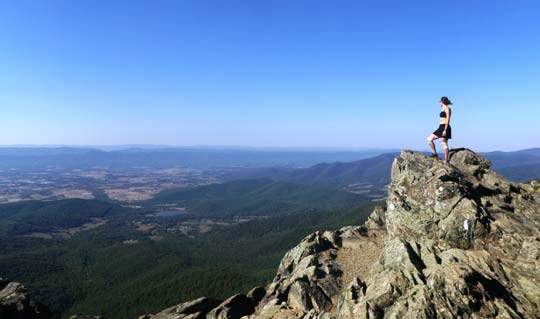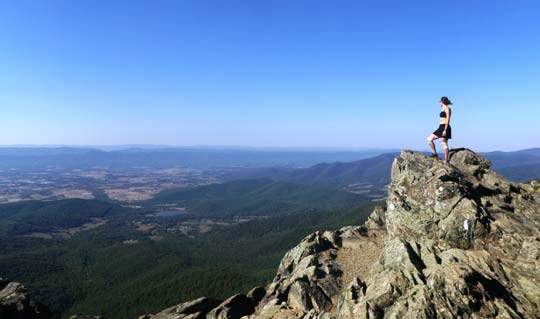 "You are so stubborn!"
My mother's eyes welled with tears. I felt horrible for putting her through this, but it was true. I was stubborn. I boarded the plane and catapulted into the unknown.
Familiar to Foreign
I had it figured out. I had my degree, a small but successful public relations agency, a loving family, good friends, and I lived in the heart of Chicago.  On paper, it was perfect.
I watched friends buy a condo, get a dog, become engaged, get married, even start having kids. My parents encouraged me to buy property. But a mortgage seemed like a marriage – a serious commitment I wasn't ready to make. The thought of my life moving in a linear fashion, without the possibility of drastic change, was too much to bear. I was happy for my friends, but I was in a different place.
Travel fantasies nipping at my consciousness, I suffered from chronic wanderlust. I felt displaced. Something felt wrong. I needed to go find out what was missing, but I didn't know how. When I learned of the Appalachian Trail, I knew this was the challenge I had been seeking. I yearned for a physical, emotional and spiritual journey.
There was one catch: my outdoors resume was two sentences long. I hadn't hiked. I didn't own a tent. I had camped only when a toilet was within walking distance. I had the navigation sense of a mouse trapped in a paper bag.
I didn't care. I was ready to blindly commit myself to hundreds of solitary miles of in the wilderness.
A Short History
The Appalachian Trail is a 2,180-mile footpath spanning 14 states. The northern terminus of the trail lies on the summit of Mt. Katahdin in Maine, with the southern terminus at Springer Mountain in Georgia. The trail travels through Maine, New Hampshire, Vermont, Massachusetts, Connecticut, New York, New Jersey, Pennsylvania, Maryland, Virginia, Tennessee, North Carolina and Georgia.
Benton MacKaye proposed the Appalachian Trail in the Journal of the American Institute of Architects in July 1921. After strong campaigning, an Appalachian Trail Committee was formed and work began in 1922.  The sweat and toil of hundreds culminated in the completion of a continuous footpath on August 14, 1937.
Since its inception, the trail distance is altered slightly each year to accommodate necessary rerouting and repair. Colorful personalities hiked the trail in its entirety early on, sparking intrigue and fascination amongst outdoor enthusiasts. Earl Shaffer was the first to complete the entire trail in 1948, coining the term thru-hike, where one completes the entire trail within one season or calendar year.
While all hikers start the trail with varying levels of athletic prowess, those who finish the trail cannot do so without unwavering mental toughness and iron-fisted determination.
Getting Ready
To prepare for my trip, I researched and interviewed. I spent hours staring at a four-foot-long poster detailing the trail in all its glory.
During eight months of planning, I accumulated a wealth of camping gear, purchasing the lightest pieces possible. On the trail you carry everything on your back. Each liter of water is 2.2 pounds, each daily foot ration is 1.5 pounds.
I purchased a lightweight one-person tent, inflatable sleeping pad, pack, headlamp, water bladder, water filtration solution, lightweight down sleeping bag – and that was just the beginning.
I invested in high quality pieces, spending over one thousand dollars in gear. (I highly recommend spending extra on your sleeping pad and pack. You will either be sleeping on one or have the other strapped to your back.)
One item served as the most important of all. Appalachian Trail guides offer critical knowledge every hiker needs. From the first step, The Thru-Hiker's Handbook by Bob "501" McCaw lists each shelter along the trail, each an average of eight to fifteen miles apart. The guide also details water sources and details each landmark of note, from creeks to viewpoints. Rough topography maps line the bottom of each page, providing a daily estimation of elevation. State laws on camping and campfires are explained. Each town and its distance from the trail is listed, along with local amenities. Without a trail guide, any hiker would be lost.
My closest friends on the trail were Can't Stop (he moved slow and steady without stopping), Little Big Wind (a pint size gal who could burp like a truck driver), Furnace (he was always eating and overheating), The Hulk (tall and slim, she defied assumed physical capabilities), Wolverine (an Australian with mighty chops), Hitman (he was tough) and Black Eagle (he had a black belt and was an eagle scout).
Along the way, my beloved trail friends and I supported each other through the proverbial peaks and valleys. I couldn't have gotten through the trail without their friendship.
Each night, I looked forward to the first vision of a shelter. We would set up our equipment in a crude wooden structure known as a shelter. Shelters are the visual equivalent of a raised box with one side cut off. Shelters had an outhouse to use, offering a wooden box with a hole to sit upon. Trail life eliminates all luxury afforded in normal life.
Each step on the trail provided the much-anticipated journey I had longed for. The peace and freedom of the morning sunshine on my face and an open trail ahead filled me with joy.
As the miles passed, my optimism became overshadowed by a sharp pain in my left foot. After a stubborn blister refused drain, I agreed to let a fellow hiker tend my wounds with a scalpel and iodine. This poor decision resulted in a growing staph infection requiring several ibuprofens per day. After antibiotics and a few days off, I was back on the trail.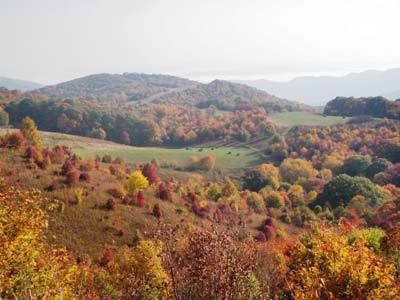 The next 1,300 miles passed with a never-ended stream of interesting faces, beautiful sights and hours of blissful, romantic solitude. Each step provided a new opportunity for discovery.
The wilderness wonders abounded as I trekked through each state. I saw moose drinking from a stream, watched a brown bear race down the trail, experienced the mighty slap of a beaver protecting its territory, saw an endless stream of chipmunks and squirrels, collected water while vibrant green frogs sunned on rocks, and even caught an up-close view of a rattlesnake and black rat snake as they slithered down my path. When the trail snaked closer to farmland I was greeted with horses, cows, roosters and goats.
As we wound south on the trail, we experienced small town life and a myriad colorful personalities. Each town offered a snapshot of Americana.
In Monson, ME I was front row to the local town jam session. In the hardware store, doubling as a music venue by night, locals gathered playing banjos, violins, bass, cello, and guitar. The happiness and energy was thick in the summer heat.
In Lincoln, NH, I stayed at Chet West's hostel. Stories of Chet travel up and down the trail. He had always dreamed of hiking the trail, but when his camping stove exploded in 2001, he was left wheelchair bound. Determined to help the Appalachian Trail community, Chet opened his home as a hostel for hikers. He is an inspiring fixture on the trail.
I spent time at the Mayor's House in New York, a friendly personality who served as the mayor of Unionville for several years. He opens the doors to his home and charges a paltry 50 cents per can of Busch Light.
The people I encountered could fill a book. It was astounding to meet so many people who open their homes, refrigerators, bathrooms, and laundry rooms at unbelievably low prices. These people defied societal expectations and proved to a hardened city gal that true kindness and altruism does exist.
Every step on the trail provided a different variation of wilderness. I clutched the side of a mountain while navigating trail in 60 mph wind gusts. I danced in the sunshine of a creek, trudged through mud, forded rivers, scaled granite slab, and scrambled to endless mountain summits. For the most part, I walked alone and appreciated the company of friends in the evening.
I hiked through the majestic and climate-tumultuous White Mountain Range, saw the mist rise off the Smoky Mountains, watched the leaves change in Shenandoah National Park, scratched the noses of wild ponies in the Grayson Highlands and danced among a sea of scarlet, lime, forest green, yellow, tangerine, and rust treetops set beneath a blue sky at Max Patch.
After four months of hiking and 1,400 miles completed, I knew I had reached the end of my journey. I had walked all that I needed to. Little Big Wind, Furnace and I completed the Smoky Mountain Range together and caught a ride to Fontana, TN. Can't Stop met us at the lodge with champagne to celebrate. Our hike was over.
Forever Changed
All of that walking, but I hadn't found the answers to the questions that brought me to the trail. I still didn't know what I wanted to do with my life, where I wanted to live or how this new experience was going to shape me moving forward. But I knew something even more important – it didn't matter.
Somewhere on the trail, I found myself. My appreciation and gratitude for life was forever changed, as was my perspective on the world.
The serenity and solace that some find in a church I now find in the outdoors. I understand the strength that resides inside of all of us comes out when you need it most, and it will astound you. The world is a beautiful and curious place, and the capabilities of its inhabitants extend beyond the imagination.
The trail instilled a newfound sense of peace and a displayed life through a new lens. All of that walking had created a long winding trail…that led right back to me.
Latest posts by Go World Travel Magazine
(see all)