On a balmy summer night, contentedly settled under a handcrafted cotton quilt made by local artisans, I tried very hard to shut out unmistakable tinkling noises coming from the toilet, accompanied by a deep sigh and the whoosh of the flush. Thank God it was only my husband taking a leak in the open lavatory! It would certainly have been disagreeable if it were somebody else.
We were visiting the former French colony of Pondicherry, a coastal town in southern India, and earlier in the evening had checked into the charming Hotel De L'Orient, a restored 18th-century French house. Ready for a shower after a long and dusty drive, I found the bathroom hidden behind two wooden screens.
I hunted for a door. It wasn't there. Grunting, I tried to move the two screens, thinking they were sliding doors. Huh uh.
Coming in with our bags, the room attendant found me looking baffled. He cheekily smiled, apparently enjoying my bewilderment.
"Everyone who stays here searches for the door," he said. "Madam, that is open toilet. No door." I looked at him blankly.
Stumped, I marched out to get an explanation from the manager, who, obviously having experienced this with other guests, was amused, and quietly mollified me: They've tried to remain as old-French as possible, right up to the open-toilet concept.
This means that the only thing out of place in this decidedly French setting was me wearing shorts. A bosom-hugging gown of that period, I suppose, would have been more appropriate.
The rooms, each named for a southern India French colony, were old fashioned and romantic.
Think antique teak and rosewood furniture salvaged from thrift shops; forgotten French royalty gazing down blandly from time-worn portraits; and dusty sunlight filtering in through tall wooden shutters, throwing soft patterns on four-poster beds.
These days, of course, we cannot escape modern trappings, even in a hotel that believes in heritage. So invariably, there was a television, but nicely hidden away in a wooden bureau so as not to mar the old-world quaintness.
The mansion blended French and Tamil architectural styles to suit the tropical climate; it was once the offices of the local government's education  department, the 'Instruction Publique.' It was ready to be pulled down before two hoteliers purchased the dilapidated property and turned it around.
I was intrigued enough to ask how they did it, and was shown framed photographs of before-and-after restoration scenes that changed a ghost house into a  beautiful small hotel. The characteristics of the original building were maintained in a painstaking makeover.
In the tiled central courtyard, shaded by palms and neem, simple Créole food with a dash of Tamil spices is served.
Just off the courtyard, we spent a lazy Sunday in the game room playing chess and pallankuzhi, an ancient Tamil game played with a wooden platter and  shells, followed by an afternoon of reading in the little library upstairs and exploring the rest of the rooms, hidden off long, dark corridors and up spiraling  wooden staircases.
Time was languid at Hotel De L'Orient, making me silently appreciate the creativity, passion and hard work that have gone into making it so.
 If You Go
Hotel De L'Orient
The hotel can arrange activities for guests for an extra cost, including bicycle and walking tours around the French Quarter; trips to the famous Sri Aurobindo Ashram and its various handicraft-making units; and nearby places of historical interest.
Rooms start at around 2,000 rupees (US $44) for two single beds and go up to 5,000 rupees (US $120) for the luxurious honeymoon suites. Food and taxes are not included in the price.
Pondicherry Tourism
www.incredibleindia.org/newsite
India Tourism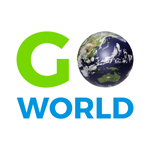 Latest posts by Go World Travel Magazine
(see all)