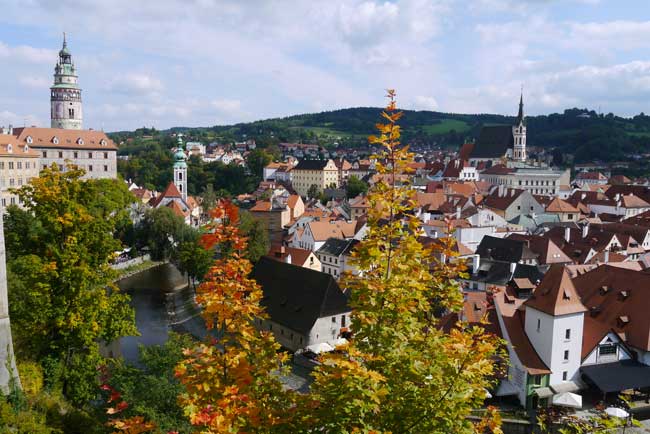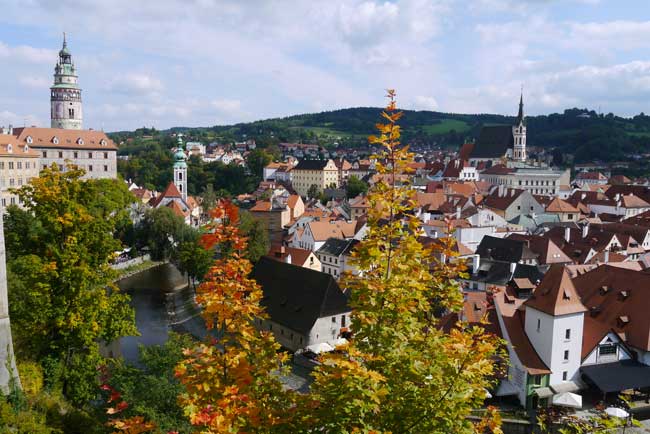 The Czech Republic is a small country in the heart of Europe. Its capital Prague is, without a doubt, one of the most charming cities in Europe. You can visit many other villages throughout the Bohemian and Moravia countryside that look just like they stepped out of a Hans Christian Andersen fairy-tale.
Many of these towns have been added to the UNESCO World Heritage List. Together, they form a veritable encyclopaedia of architectural styles, monuments, historic venues and much more. They also offer a unique, mysterious atmosphere that you cannot find elsewhere in Europe.
However, many tourists don't make the effort to go off the beaten path; to scratch the surface of what may oftentimes seems to be just open-air museums. But there is a whole other world bubbling below the surfaces of these polished, staged tourist attractions.
Czechs know how to enjoy life within these extraordinary, historic landscapes. Although Prague is a must when visiting the Czech Republic, let's leave the capital city behind and look at a few, not-so-well-known sites that the locals love so much.
Moravia – Bikes and Wine in the Romantic Czech-Austrian Border Region
The Lednice-Valtice Complex is located in southeastern corner of the Czech Republic in an area called South Moravia. This UNESCO-protected complex consists of more than 20 architectural structures scattered over approx. 50 square kilometres. Locals sometimes refer to the area as Little Tuscany, since it is also famous for its very good wine.
The perfect way to discover this unique region is on a bicycle. Bike trails tend to be very popular throughout the Czech Republic. However, South Moravia offers the most popular route called the "Wine Trail". You can probably guess why.
Spend your day cycling through the vineyards and surrounding areas. Visit the incredibly beautiful chateaux featuring imitations of Greek temples and hunting lodges.
All this may make you tired, so why not refresh and recharge your batteries the best way possible: by enjoying an evening in one of the hundreds of small, family-run wine cellars. There, you can taste locally-produced wines and chat with the very people who make them.
"This is exactly the reason why so many people from all over the Czech Republic travel to South Moravia at least once a year," says Honza Pavelka, owner of the family-run travel agency, CZEXPERIENCE. He and his wife started this agency two years ago. Their intention was to offer visitors to the Czech Republic a more interesting experience than just traditional sightseeing and castle tours.
South Bohemia – Castles and Fairy-Tale Towns

Other parts of the Czech Republic also offer great ways to have fun. South Bohemia is a region with the highest density of beautiful castles and historic towns in all of Europe. Czech people, however, love to visit the world-famous, fairy-tale-like towns of Český Krumlov, Telč or Třeboň.
All these places have well-preserved historic centres, which people frequent not just to admire their beauty and to soak in the history but the region is also very popular for its gastronomic treats.
You can spend a day climbing the towers of the old town monuments, wandering through beautiful castles and their adjoining gardens or cycling around amazing fish ponds that were first built in the 16th century. But don't forget to have a nice lunch or dinner in one of the local restaurants. The specialty here is fish.
Czech Cuisine and Culture
"You can bet that Czech people love good food. By that, I don't mean the fatty pork knuckles or the sometimes-tasteless bread dumplings that are too often promoted as highlights of Czech cuisine," adds Honza.  Visiting local breweries and micro-breweries is also experience you won't want to miss out on.  Just imagine – the oldest Czech breweries have been making beer since the 14th century!
Czech culture it is not only about history and food though. The Czech Republic is also the perfect destination for nature lovers and hiking enthusiasts. There are many natural parks and nature reserves that offer superb hiking trails.
The most popular ones include Bohemian-Saxon Switzerland in northern Bohemia and Czech Paradise in north-central Bohemia. The hiking trails lead through an array of spectacular rock formations, dense pine forests, majestic castles and countless viewing points.
Plus, these areas offer more than just spending a day in nature. You can stay overnight in one of the romantic, mountain or piedmont villages with traditional timbered houses situated in very peaceful, rural surroundings.  You can then wake up in the morning to roosters crowing and announcing the new day in the local mountain paradise.
If you are tired of hiking and would like to try something different, that's no problem at all. "There are so many things to do here," says Honza. "When it's too hot outside, we'll take you for a swim to the lakes and rivers that only local people know. Or you can rent a canoe and go rafting. If it's cold out, we will find you a nice café where you can enjoy a cup of hot tea and famous Czech baked goods. Don't forget: we live here and know all the sites you won't want to miss."
If You Go
For assistance in planning your next trip to the Czech Republic, contact Honza and Zuzka at CZEXPERIENCE.COM
Latest posts by Janna Graber
(see all)