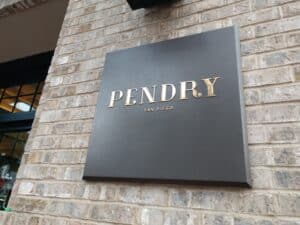 My visit to the Pendry San Diego, a luxury boutique hotel in the heart of the city's trendy Gaslamp Quarter, was my first visit to a Pendry hotel. The hotel brand, which is a luxury boutique part of Montage Hotels & Resorts, now has nine hotels and resorts across the US. This video shows a tour of my King Deluxe room at the Pendry San Diego.
Pendry Hotels & Resorts
Aside from San Diego, you can find stylish Pendry properties in West Hollywood, Tampa, Baltimore, Chicago, NYC, Washington DC and Park City. Their Natirar resort on an estate outside NYC, will open in 2022. Like their parent brand, the hotels focus on a friendly, luxurious and personal experience tailored for each guest.
Pendry San Diego
The Pendry San Diego is located in the city's popular downtown Gaslamp District, which is filled with shopping, restaurants, bars and sidewalk cafes. It's only two blocks from Petco Park (where the Padres play) and a few blocks from the Convention Center. The hotel itself has six restaurants and bars on-property so it's a great hotel for foodies. Everything I ate was delicious, especially the room service breakfast and some charcuterie picnic boxes they prepared for our winetasting road trip. Service was on-point and every member of staff I interacted with was warm, friendly and genuinely interested in my having the best guest experience possible.
My Room
I had one of the hotel's King Deluxe rooms on a high (11th) floor. There were decent views of the San Diego skyline and you could even see a little section of the Petco Park grandstand. The room was compact but very well designed and the furniture and fixtures were what you would find in a luxury hotel. The bed was very comfortable (I especially liked the huge pillows) and practical stuff like the desk, mini bar and electrical outlets were all good. One complaint, no slippers. I think every hotel that wants to classify itself as "luxury" should provide slippers so you don't have to walk on the carpet with your socks or bare feet.
The bathroom was also compact, but it had a very large, glass cube-enlosed shower. You can look out the window while you shower or close the privacy curtain around the glass enclosure. There was a rainshower on the ceiling and another shower head on the wall. Shampoo, conditioner and body wash were by MiN New York, but they are presented in communal pump-top jars (another thing I don't like to see). They smelled amazing, all feature MiN's Momento scent, which is the signature Pendry fragrance.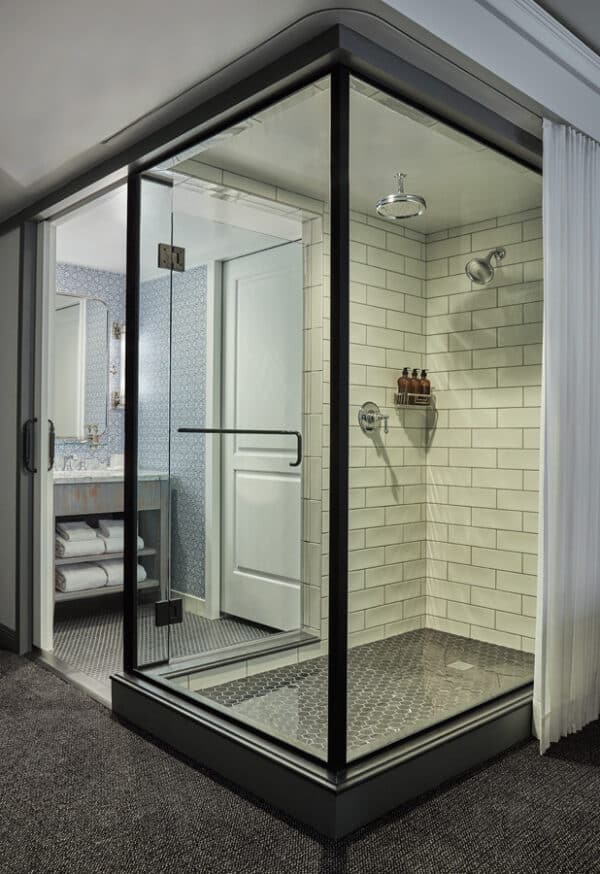 Winetasting on the Border
I was in San Diego to drive the amazing 2022 Rolls-Royce Cullinan Black Badge. Black Badge is Rolls-Royce's performance and dark style designation, offering a darker, cooler vibe. The capable Cullinan SUV was perfect for cruising around San Diego and I especially had fun taking it off-road at Campo Creek Vineyards, which is right on the Mexican border. The craft winery is a part of a 400-acre cattle ranch that has been there since 1888. Established in 2003, they now have over 10,000 vines and produce some respectable estate-grown and bottled small batch Cabernet Sauvignon, Merlot, Syrah and Viognier.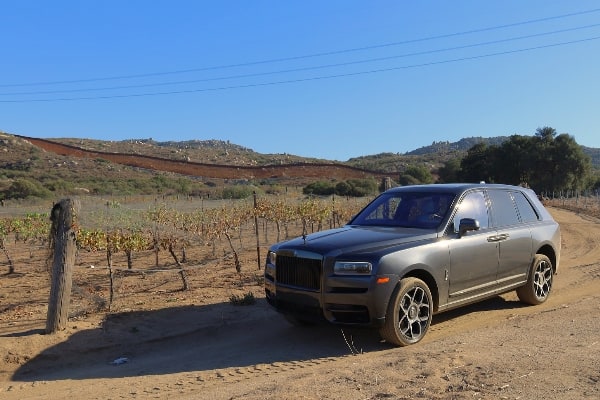 Read more of Freddy Sherman's take on travel on his Go World Travel Blog. You can also follow more of his adventures at luxuryfred.com, on his @luxuryfred Instagram feed and on his YouTube channel.