Austin, Texas or ATX as it's known by cool people, is a very fun city to visit. It combines a thriving music scene (paused during the pandemic), natural beauty, some of the world's best BBQ, incredible Texas and American history, along with a lot of very friendly people. I recently did a luxury road trip from Palm Springs to Austin, my first time visiting Texas' capital city.
Outside Austin is what's known as Texas Hill Country, and I drove right through it en route from Palm Springs. It's a lovely combination of rolling countryside, ranch land and small towns. I was also surprised to find it's now a popular wine growing and producing region with over 100 vineyards and wineries (with tasting rooms) dotting the roadside along US 290.
I had a chance to visit Austin for the first time on a special luxury mission, to drive the 2021 Rolls-Royce Ghost. The new Ghost is a truly spectacular luxury car, a blend of the latest in automotive technology with classic design and old-school bespoke craftsmanship. It was a great car to drive in and around Austin. In the city, in busy traffic, the Ghost offers offer total silence. The incredible suspension means you get that Rolls-Royce magic carpet ride even when driving through the city's many construction zones. The 563 horsepower from its twin-turbo V12 engine galloped down some of the area's back roads for an inspired driving experience.
THE FAIRMONT AUSTIN
My home base in Austin was the Fairmont Austin, a luxury, high-rise (37-story) hotel in the heart of the city's Central Business District, overlooking Lady Bird Lake. The hotel itself is only a few blocks from the state capitol building and the music and dining of Sixth Street.
I had one of the hotel's spacious Fairmont Gold One-Bedroom suites. It was a huge space, very nicely appointed with a spa-sized bathroom and additional guest powder room. Unfortunately the Fairmont Gold lounge and other related amenities were not offered during the pandemic. I will say the hotel had a strong health and safety policy in force, including a guard at the front entrance taking temperatures and a requirement for mask usage. One complaint, a lack of fresh squeezed orange juice on the limited room service breakfast menu.
BLACK'S BBQ
If you visit Austin, you need to have yourself some BBQ. I asked my foodie friends for recommendations and Blacks BBQ kept coming up in everyone's must-eat lists. Arriving about ten minutes before closing time, I learned that if you arrive ten minutes before closing time, you avoid the huge (sometimes around the building) lines that form here.
GETTING THERE
For pandemic reasons, I decided to drive from LA to Austin and make a luxury road trip out of the experience. To drive straight through would have been 18 hours so I divided it up into two days of driving, doing nine hours each day. I then broke that in half, with the idea of doing about four and a half hours, then a long break, then the other four and a half hours.
The plan worked perfectly, the first day I drove to Phoenix for lunch, then on to El Paso, Texas for the night. I spent the night in a very cool Tru by Hilton property on the east side of town, preparing me perfectly for the day-long drive from El Paso to Austin.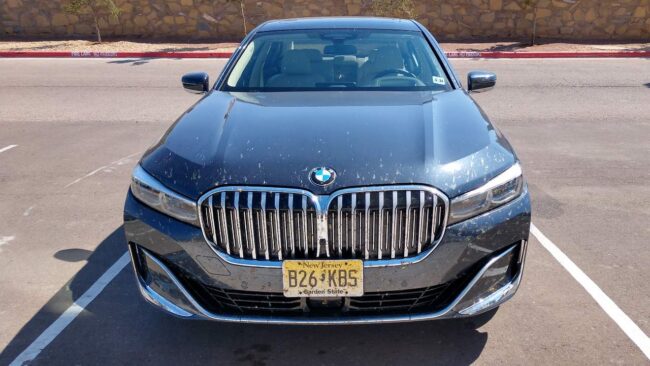 Coming back I made a few more touristy stops including at the LBJ Ranch and in the little town of Fredericksburg.
I repeated the same drive on the way home, driving from Austin to El Paso on the first day, again spending the night at the Tru by Hilton. Then on the second day, I did the eight hour drive from El Paso back to my home in Palm Springs. All the driving on the road trip was primarily on interstate highways and it was very easy driving. I loved the 80 mph speed limit on many of the Texas highways.
Read more of Freddy Sherman's take on travel on his Go World Travel Blog. You can also follow more of his adventures on his personal blog luxuryfred.com, on his luxuryfred Instagram feed and on his popular YouTube channel.