Scotland is the home of golf and no trip to the country is complete without actually playing a round there. I can finally check "play golf in Scotland" off my travel bucket list as I had a chance to play while on a recent getaway to the Scottish capital of Edinburgh.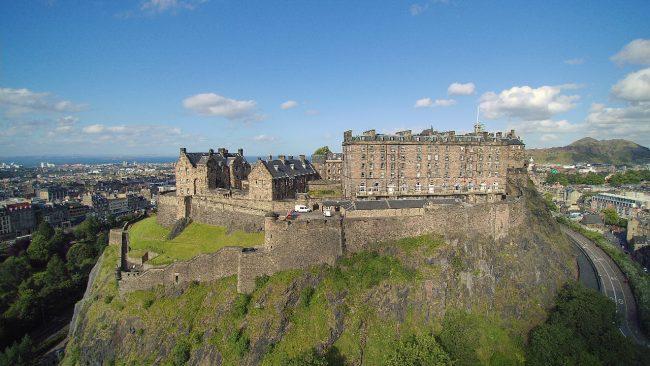 As an extremely casual player, I lack the USGA handicap card necessary for access to any of the country's professional courses like St. Andrews. Scotland's love for the game means there are a lot of local and public courses available to golfers of all skill levels. Here's a basic guide to plan your own golf getaway to Scotland: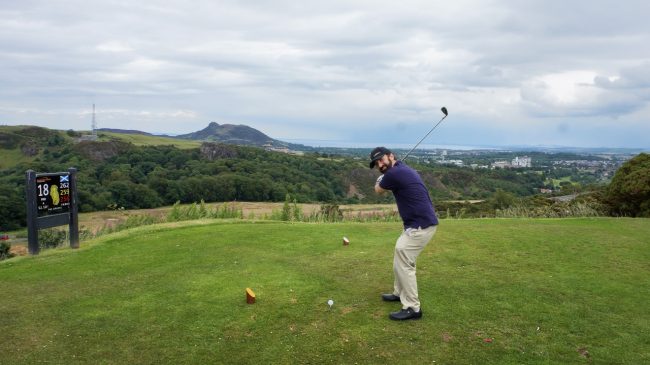 Where to play
For some practice, head to Edinburgh's main public park, the Meadows. There you'll find Brunsfield Links, one of the world's oldest golf courses still under continuous use. This is a classic, raw links course, free and open to the public.
For my game, I headed to Braid Hills Golf Centre, on a prominent hill overlooking Edinburgh. This free, public course was first opened in 1889 and is where Scottish golf legend Tommy Armour played as a boy (he lived right down the street). The course was an adventure with extreme changes in elevation. On most of the holes, you could not see the green from the tee. Only 6,000 total yards, walking up and down the hills of the course was almost as challenging as playing it. The reward is found on the 18th tee and green, the highest points on the hilltop course. Your tired legs and aching back are rewarded with Instagram-worthy 300 degree views of the Edinburgh skyline, all the way to the Firth of Forth. A tip, full club rentals are available at the course but we stopped at Sports Direct, a discount sporting goods store on Edinburgh's Princes Street. They have a huge golf department and we were able to get a few boxes of cheap golf balls and even picked up some golf shoes that were on sale.
Where to stay
I spent most of my time at the majestic Waldorf Astoria Edinburgh The Caledonian. The Caley, as its known, has been the city's best hotel since opening in the early 1900s. Original a hotel and a train station, the building retains a lot of its period details. Guests get great Waldorf service and some amazing food from Michelin star-holding chef brothers Jeff and Chris Galvin. The luxury hotel is right in the heart of the city across from Edinburgh Castle. The Waldorf specializes in golf travel and set up our experience. They secured us a tee time, prepared club rentals and arranged transportation to and from the course.
After my lovely time at the Waldorf, I spend a few nights at the Principal Edinburgh George Street. This luxury boutique hotel was created from a Victorian former insurance building and five listed Georgian townhouses. The hotel is right on George Street, one of Edinburgh's main shopping and nightlife thoroughfares.
Getting there
During the summer, United has a convenient daily direct flight to Edinburgh from Chicago O'Hare. I flew their excellent new Polaris Business Class service, which included a visit to their new Polaris lounge at ORD.
Read more of Freddy Sherman's take on travel on his Go World Travel Blog. You can also follow more of his adventures at luxuryfred.com blog, his luxuryfred Instagram feed and on his YouTube channel.