The easiest and most stylish way of traveling between London and Paris has to be EuroStar's Business Premier service. Their version of business class on a train provides the usual array of comfortable amenities normally associated with premier class airplane travel. From re-booking flexibility to priority boarding to bigger seats and better food, it's just a better way to travel from London to Paris.
The trip can be done in as little as two hours and sixteen minutes and you are traveling from the center of London to the center of Paris. You leave from London's St. Pancras station on Euston Road in Camden, and arrive at the Gare du Nord in Paris' 10th arrondissment.
My EuroStar Experience
We took an early train from London, departing around 6 AM on a Tuesday. After checking in and going through customs (thanks BREXIT!), we headed to the Business Premier lounge. It was crowded, as this is the first train of the day, but not overwhelming or over-filled. It was easy to get food and drinks and find a place to sit and relax. We then headed to the train, which was a crowded experience, but people were polite and it wasn't too crazy.
Keep in mind you have to carry your own luggage and get it it up onto the train. Even though I had roller bags, they were heavy and you do have to walk a good distance as the Business Premier cars are in the front and you start walking from the rear of the train. Seating is a group of four seats, two facing two on one side of the aisle and single seats on the other. You can reverse the two single seats so they face each other. I didn't like sitting at the four-seat group as you don't have a lot of legroom. If traveling alone, I think you should get a solo seat if possible.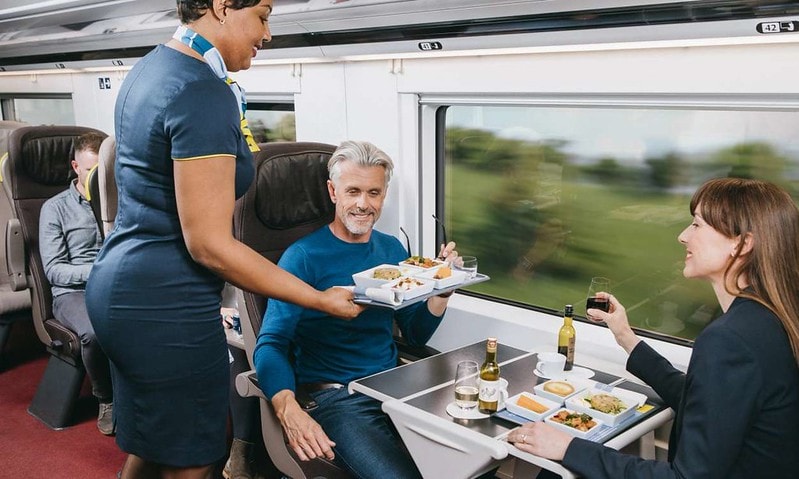 Service was friendly and excellent and the breakfast was good, on the level of a Business Class in-flight meal on a good airline. The journey only takes a little more than two hours so after getting settled in, then having breakfast, you're soon arriving in Paris. Again, it was a bit of a struggle to get my bags down from the storage area, down the aisle, down the steps off the train onto the platform, down the escalator and then through the station until we met the hotel's driver.
Why Travel in Business Premier?
There are a few key amenities to traveling in Business Premier. You get total flexibility for re-booking, changes or even cancelling your trip. You also get a boarding guarantee, if you need to change your train to earlier or later, they guarantee to find you a seat. It may not be in Business Premier, but they guarantee you a seat.
Before boarding, you get access to the EuroStar Business Premier lounges in London, Paris and Brussels. You get dedicated check-in and customs lines to quick access to your train. On board, you get a larger seat with more personal space, a larger luggage allowence and better food. The hot menu is overseen by famous French chef Raymond Blanc and meals include Champagne.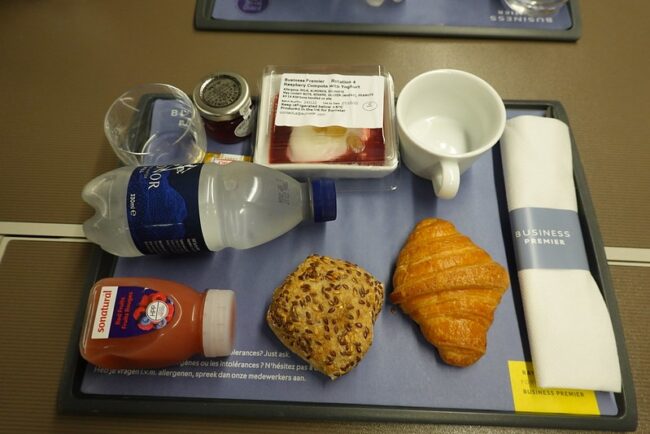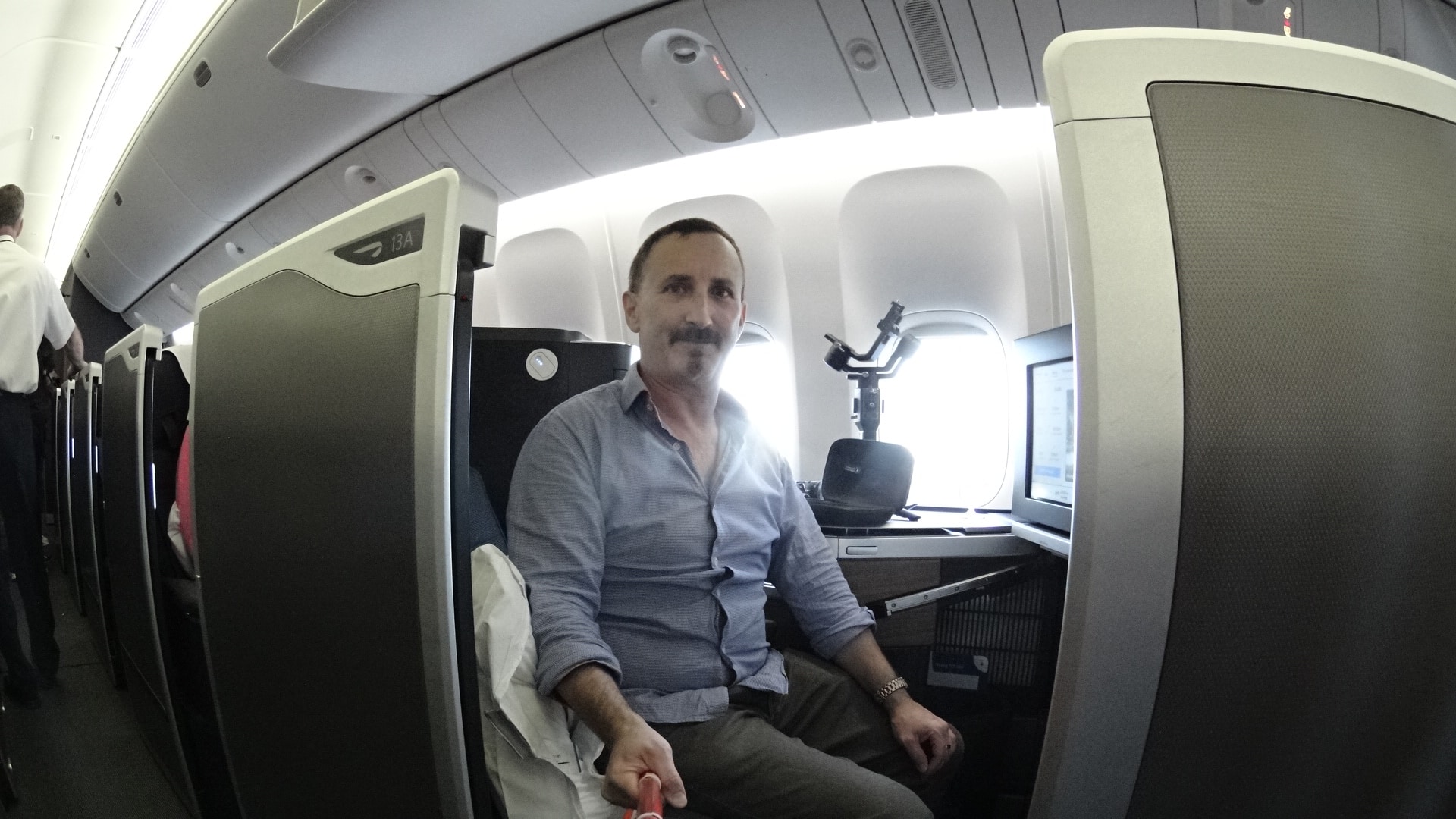 My Trip to London and Paris
To get to Europe, I flew in the wonderful new British Airways Club World Club Suite. This Business Class seat has a door that closes for privacy. The entire Club World flight experience, from the lounge at LAX to the great food and service in the air was quite wonderful.
In London, I stayed at the fabulous Shangri-La London, at The Shard, housed in Western Europe's tallest building, The Shard. The luxury hotel offers jetliner London views no other luxury can touch.
After traveling on the EuroStar from London to Paris, I visited my home away from home in Paris, the incredible Shangri-La Paris. This true palace hotel (the building was the former palace of Napoleon's grand-nephew) offers incredible views of the Eiffel Tower along with legendary Shangri-La personal service and some great amenities. It's home to Shang Palace, the only Chinese restaurant in France to hold a Michelin star.
Read more of Freddy Sherman's take on travel on his Go World Travel Blog. You can also follow more of his adventures at luxuryfred.com, on his @luxuryfred Instagram feed and on his YouTube channel.