Editor's Note: We share places, products and activities we recommend. If you make a purchase using a link on our site, we may earn a commission.
The Gare de Lyon, one of six Parisian train stations, was crowded with travelers as we got off the TGV, the Train à Grande Vitesse or high-speed train, which bisects the country at a top speed of 198 miles per hour (318 km/h).
Across the busy boulevard, the Hotel Terminus Lyon looked gray and a bit foreboding in the cold rain. We pulled our carry-ons through the puddles to a narrow entrance beneath a green-and-yellow Logis de France sign.
Brass-trimmed doors slipped open at our approach, inviting us into a lobby of green marble and walnut wainscoting. A cheerful lady at the front desk welcomed us and sent us up the usual tiny Parisian elevator to a room larger than average, with Gauguin colors and a window opening onto an interior wall. In the midst of the bustling 12th Arrondissement, we had a blessedly quiet place to stay.
A warm welcome and a comfortable room — what the traveler abroad wants at the end of a long day, and what the hearth symbol of the Logis de France hospitality association promises.
Looking for a holiday rental instead? Check out the best holiday rentals with cozycozy.
Logis in France, A Quality Guarantee for Guests
Formed when France was digging out from World War II, this association of independent businesses has grown to some 3,250 member hotels and restaurants. It offers tourists the opportunity to experience France through hotels and restaurants that provide "authentic cuisine, the quality of a personal welcome, hotels with a human face," said Véronique Surcouf, press officer.
The prospect of searching for a hotel in a foreign land can be intimidating. Want to know where to stay while sampling the cuisine of Lyon? Planning to see Lance Armstrong defend his title on the Tour de France? How about rock climbing in the gorges of the Verdon in southern France? Logis de France provides information, an assurance of quality and a nationwide reservation network that works smoothly across the Internet.
"To be a member means belonging to a quality guarantee for clients. Each hotel or restaurant must answer a quality chart with more than 200 criteria," Surcouf explained. These criteria include "welcome, services, regional authenticity, quality of restaurant food, value for money, friendliness, chain synergy."
Hotels are ranked with one to three fireplace symbols, in addition to the national star rating. They range from five-room auberges to 82-room establishments (though the majority are small), with rooms from US$ 30 to US$ 250 per night. In the past four years, Logis de France has added an external quality-control assessment program.
As middle-aged newlyweds, my husband and I decided on Paris and Nice for an off-season honeymoon. Our first experience with the Logis de France welcome came at the Hotel Agata in Nice, a two-hearth/three-star hotel on the Lower Corniche.
When we reserved a room through the Web, we indicated it was our honeymoon and asked for a balcony room. Number 605 was spotless, spacious and air-conditioned, offering a spectacular vista across tiled rooftops and orange trees to the brilliant blue Mediterranean. We were exclaiming over the view when a soft knock came at the door — a woman and a young girl held out a silver tray with a bottle of champagne and a basket of chocolates: "For your honeymoon."
That welcome would continue with the kindnesses one expects of neighbors more than hoteliers — service that went beyond the expected advice on which of the many seafood restaurants to sample on the quays.
One chilly morning, we took our station across the highway to catch the Number 30 bus downtown, or so we thought from taking it the opposite direction the day before to visit Monaco. The desk clerk ran out in her thin white blouse to tell us we were in the wrong place — that bus stop had been shifted down the hill for safety.
France Esteve and Philippe Perdoncini have owned and managed the Hotel Agata for 10 years, but only joined the Logis system in 2002.
"As we are a traditional French hotel, not very big, we tried to find a friendly group," Madame Esteve said. "At the same time Logis de France was searching for a hotel in Nice, even without a restaurant. As we are overlooking the Port and at 100 meters (some 400 feet) from the sea, they chose our hotel."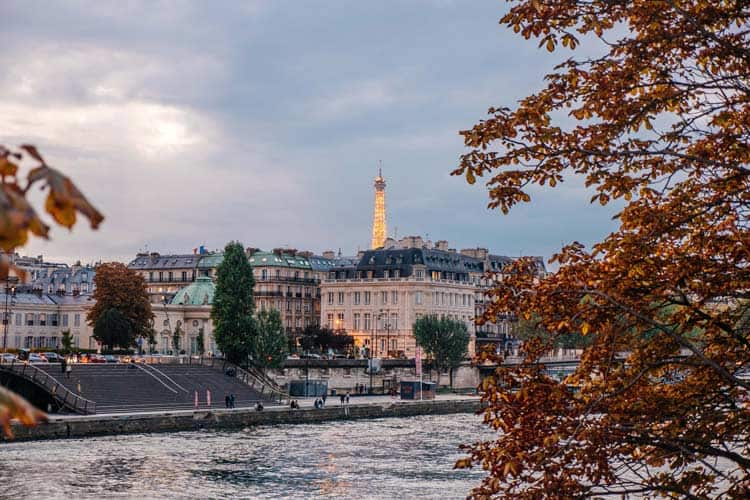 Return to Paris
After four days in Nice, we took the TGV back to Paris. The Hotel Terminus Lyon welcomed us back: satellite TV to catch up the news, well-regulated heat and a rose-tiled bath that was large and spotless — exactly what we'd come to expect from Logis de France members.
The green-and-yellow hearth symbol has been in place since 1949. What began as simply an association of hotels has expanded. "Our hotels and restaurants are spread all over France, about 18.6 miles (30 km) from one another," said press officer Véronique Surcouf.
One of the best features is a central reservation system. There is also a common website where you can find accommodation not only by destination but also by theme or preferred activity: hiking, fishing, cycling, snow, "Nature Silence," distinctive, family-children, vineyard.
While the Logis system can be found in Italy, Belgium, Luxemburg, French Guyana and Reunion, there are no plans for wider expansion at present. Ms. Surcouf said, " We are seeking quality more than quantity."
If You Go
Fédération Nationale des Logis de France – www.logis-de-france.fr.
83, avenue d'Italie Paris 75013
A new Guide National des Logis de France, as well as a specialized guide to the "Hotels de Charme" has just been released.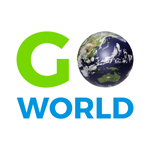 Latest posts by Go World Travel Magazine
(see all)