Hydrangea bushes, rugged cliffs, sparkling waters and Jersey dairy are just the very beginning of what Jersey, a small island in the English Channel, has to offer.
Even though it's a welcoming destination well worth the trip, Jersey and the other Channel Islands tend to remain fairly silent in the travel writing sphere. Being small and positioned between two very popular tourism destinations, England and France, they can easily be missed.
But it would be a shame if you missed the Channel Islands, a group of British dependency islands in the English Channel off the coast of France.
Of all the Channel Islands, which include Guernsey, Alderney, Sark and others, Jersey is among the most popular.
Jersey: Not Your Typical Destination
Jersey attracts a lot of wealthy people, including celebrities and politicians looking for that perfect retirement destination and to escape from their busy city lives. Many also visit family and friends throughout the year.
But as far as tourists go, they are few and far between in comparison to other seaside destinations.
Although Jersey is the epitome of laid back island life, its main attractions are interconnected by an unavoidable road system. Though you can get around by a combination of walking and public transport, it is markedly easier to pay extra and rent a car or bicycle to give you more freedom.
Also, the various accommodation establishments around the island are reputedly expensive, and, over recent years, many of the popular budget places have been demolished.
Airbnb is luckily a viable option, and there are many Jersonians with beautiful properties only happy to accommodate visitors.
As you snake around the winding, narrow roads, expect to see grand residences in pure white, sherbet lemon, mint green and baby blue, enhanced with immaculately preened flower gardens. Floral-framed cottage doorways prompt you to glance back, and when the sea suddenly comes into view on the horizon, it is spellbinding.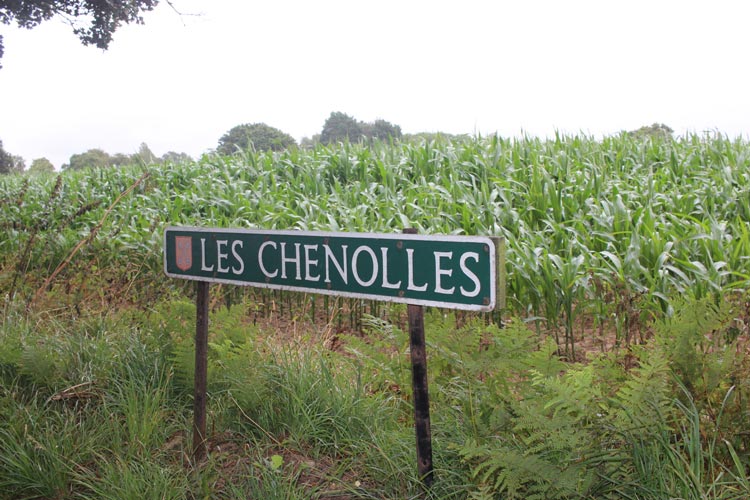 History of the Jersey Channel Island
Jersey is the largest of the Channel Islands, followed by Guernsey, Alderney, Sark and some smaller islands (Herm, Jethou and Brecqhou.) It is only 5 miles long and 9 miles wide, and you can easily drive around the skirts of the island in one day,
Prehistorically connected to France but eventually disconnected because of rising sea levels, Jersey has maintained strong connections with the country through the French street names.
And, if you dig a little deeper, you'll discover there is a rare language, Jèrriais, unique to the island, that a few locals still speak but, unfortunately, is nearing extinction.
Although Jersey is self-governing, it is a British Crown Dependency and thus a possession of the British Crown. Prices on Jersey are sterling and traders do accept UK money, but the island has its own Jersey notes and coins, including a pound note.
Jersey was under Nazi occupation in World War II and has a fascinating history, more of which can be discovered through the various castles, museums and ruins around the island.
Where to Eat in Jersey
Being surrounded by ocean, Jersey has an abundance of fresh seafood. The fish is often served Mediterranean-style – rich with garlic, olive oil, fresh herbs and lemon juice – and accompanied by pasta, rice, fresh bread and Jersey butter, or the noted Jersey Royals, a potato uniquely grown in the sea-mineral enriched earth.
Cozy local inns, such as The Smugglers Inn, Le Moulin de Lecq, St. Mary's Inn and The Priory, offer a combination of traditional pub food like bubbly battered fish and chunky chips, classic lasagne or a hearty pie and chips, along with a seafood option such as crab and prawn linguine, Moules et Frites and sometimes a fresh seafood platter.
Enjoy this with a pint of Liberation ale or a glass of wine – locally brewed and harvested – and a warm Jersey welcome.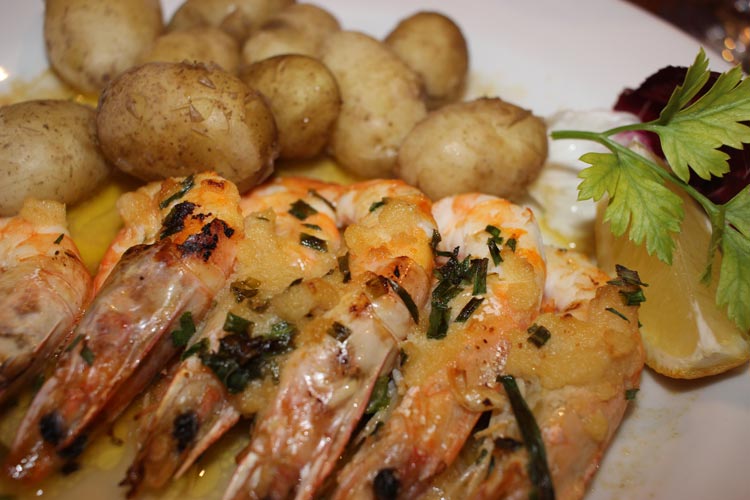 The numerous beachside cafés and cabins offer the usual casual snacks such as wraps, paninis, burgers, hot dogs and chips – seaside snacks loved by all and usually good portion sizes and quality produce.
For dessert, a generous cone of the ubiquitous whipped Jersey dairy ice cream will put you in a blissful state. Along with the butter, milk and cheese, this frozen milky velvet cream is some of the best to be had in the world. Or indulge in an afternoon cream tea where scones are lavished with the decadent Jersey black butter.
Bays and Cliffs in Jersey
Jersey is blessed with a plethora of bays, and you can experience something unique at each. Here are a few of my favorite places to while away the hours:
St. Ouen's Bay
My favorite restaurant on Jersey is El Tico at St. Ouen's Bay. There is often a long waiting time for food, but it is worth it for the setting. Everywhere you sit offers a fantastic view of the beach, and if you stay there eating and drinking into the night, you will be treated to a majestic sunset view.
You could even take a sneaky sunset walk on the beach when no one else is around, steal a breath of the chilled sea air all for yourself and brave a paddle in the cold, lapping water.
As most locals will tell you, try the jungle curry here. A steaming bowl of the curry, served with fluffy rice and warm naan, will send you into a rich, cream-spiced oblivion.
Plémont Cliff
Set in an idyllic cliff area, this picturesque bay is waiting for you at the bottom of the staircase. Captured on a sunny day, the bay's blues and greens are stunningly vibrant, while at sunset the silvery sea shimmers.
A natural stream cascades down the cliff-forming a waterfall deep down in a hidden cave and splatters onto large stones.
The unusual rock formations and clandestine caves contrast with reams of smooth sand, and the rock pools are home to tiny darting fish. Some are warm, some are freezing – take the gamble, it's worth it. They are fun to explore.
Gorey Castle
A row of pastel-colored buildings, reminiscent of those in the Scottish children's television show "Balamory," stands beneath Mount Orgueil, more affectionately known as Gorey Castle.
On the corner by the harbor, this medieval castle dominates the long bay and to ascend the creeping stairs inside allows for some magnificent birds-eye views of Gorey. An effervescent walkway down to the beach hosts tropical palm trees, creative flower arrangements, and an ornamental duck pond while the layered platforms of quirky seaside properties stand aloft.
Grosnez
The craggy cliffs of Grosnez, peppered with purple wildflowers and enchanted by spectacular views of the sea, is a perfect area for cliff walking, wildlife spotting and pondering.
Stand at the ruins of the 14th-century castle and observe the vast surroundings before carefully edging your way down the cliff slope to watch more closely the theatrics of the waves below.
The castle arch provides a great photo-taking spot, and a nearby footpath commences a fabulous cliffside walk along to Grève de Lecq beach that is lengthy, but oh-so-worth-it for the breath of fresh sea air.
The Devil's Hole
A narrow, winding walk past babbling brooks, purply-blue hydrangeas and wild nettle bushes shortly lead to an open space revealing the mouth of a large cave. The cliffs are home to a family of grazing goats and a vast ocean view.
Continue walking and you end up at an observatory platform where you can peer down into the Devil's Hole at the turquoise waves calmly simpering or wildly thrashing on to the rocks, all the while knowing that the devil statue awaits you back at the top, his cloven hooves submerged in slime-green algae.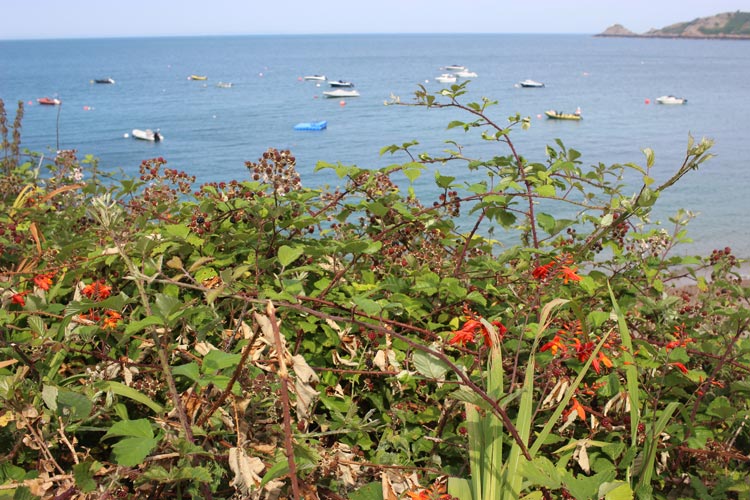 St Aubin
This port beach is home to St. Aubin's Fort, the very popular Boat House pub, Harbour Gallery, large rock clusters, pebbles and shells. Smooth sand is limited here, but it is perfect for keen explorers and shell collectors.
Visually pleasing with large growths of lime green seaweed, subtle bursts of pink and rugged rock formations, this beach is quite otherworldly, especially on a drizzly day when no one else is around.
Grève de Lecq
Admire the gushing waterfall feature on your way to the rocky edge, which is perfect for shaded reading or clambering exploration. From the rocks, look up at the cliffs and you'll often see kestrels hovering and on a sunny day.
Take a lazy walk along the smooth sand as families build sandcastles, eat ice cream and frolic in the sea. Popular beach-side cafe Coleen's is fantastic for a good value all-day breakfast, and the fabulously cluttered gift shop is a treasure trove to browse.
Saint Brélade
This is one of Jersey's best-loved beaches, often bustling with families playing beach games and taking part in water sports. There is mainly smooth, clear sand to be enjoyed here, but some interesting rock formations can be found at various spots that provide shade from an otherwise very open beach popular with sunbathers.
The short walk up to the Ancient Parish church takes you through a beautiful graveyard that looks out across the beach and offers a quiet place to collect your thoughts among the eroding memorial stones and those wonderfully familiar hydrangea bushes.
La Corbière Lighthouse
Marvel at the sculpture of the gargantuan hands clasped in unification as you make your way down to the drama of the lighthouse.
Sit for a while on the bench at the top and admire the waves as they thrash around the large rock clusters, then walk down the pathway toward the lighthouse, exploring the rock pools along the way.
Information plaques reveal insight into a shocking history of shipwrecks and rescue missions, incidents indicative of an unforgiving tide and a reminder that, though an enticing area, there are risks.
It may feel like a risk choosing Jersey for a trip, somewhere that isn't as popular as other places around the world. It will be the best risk you ever take.
Author Bio: Cleo Harratt lives in Leeds, England, with her partner and two cats. Harratt is the writer of budding travel blog https://www.soundmindtravel.com/ that focuses on travel, wellbeing and general day-to-day misadventures.
If You GO