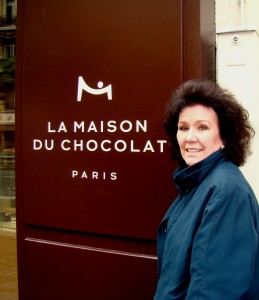 Christina Hamlett is one very busy writer. Her credits include 30 books, 152 plays, five optioned feature films, and hundreds of articles and interviews.
Even as a small child, Christina knew she was going to be a writer. She started writing and producing puppet plays, and her first newspaper story was published when she was in sixth grade.
Following her love for theater, Christina eventually started her own theater company in Sacramento, California. This led to a writing career that has spanned four decades. She is now a prolific playwright, ghostwriter and script consultant for stage and screen.
But theater isn't her only passion. She also brings her unique sense of humor and style to the field of travel writing. Christina is one of the rare breed of travel writers who can successfully blend humor writing with travel coverage.
We caught up with Christina to get her thoughts on the business of travel writing.
TWOL: How did you get into travel writing?
CH: Since my family liked to travel a lot when I was growing up, I was always encouraged to keep a travel diary, collect postcards, and take pictures – most of which were shared with my classmates during the requisite "How I Spent My Summer Vacation."
Those habits of childhood continue to this day. Not only do I assemble incredible travel albums for the trips my husband and I take, but I still share those adventures with kindred globe trekkers. The difference this time is that I'm writing about travel for publication.
TWOL: What is one thing that others should know about the field of travel writing?
CH: It's extremely competitive. In addition to familiarizing yourself with the needs and interests of a publication's target readership, you need to come up with a unique slant that will capture an editor's attention. (A catchy title helps, too!)
TWOL: What is your favorite thing about being a travel writer?
CH: The travel writing I do serves a twofold purpose: it allows me to educate, inspire and entertain readers who love travel as much as I do, and to incorporate whatever I have learned about each destination into future novels and plays.
I love doing research as well. Oftentimes my curiosity will be tweaked when we visit someplace new and the first thing I want to do when we return home is get to a library or hop on the Internet to supplement my knowledge.
TWOL: What is the hardest thing about being a travel writer?
CH: Between the two of us, my husband and I typically come home with several hundred pictures. (Thank goodness for the joys of digital cameras!) If I don't keep notes on where, exactly, a shot was taken, it's easy to lose track; i.e., all of the beautiful gardens in Paris. To this end, I'll sometimes take pictures of a street sign just so I can get my bearings later.
TWOL: What are your two favorite destinations?
CH: In the U.S., my two favorites are the places we visit the most often – New York and Alexandria, Virginia. Abroad, I'm torn between Paris (which my husband took me to for my 60th birthday) and Scotland (where we exchanged our wedding vows at Stirling Castle).
Read some of Christina's travel writing work on her website or here:
Travel in Scotland: The Road Really Less Traveled