Editor's Note: We're all dreaming of travel ahead. Here's some inspiration for future adventures. We share places, products and activities we recommend. If you make a purchase using a link on our site, we may earn a commission.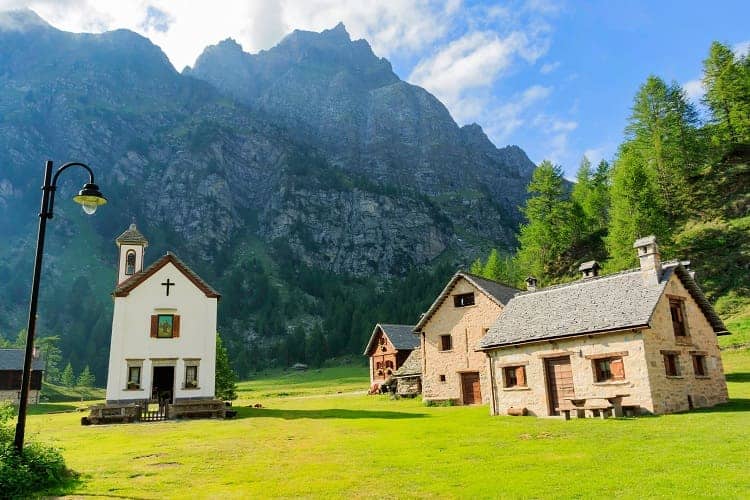 Sleep Somewhere New for a $1 Per Night? Now You Can
The surge in vaccination rates and decline in COVID cases may be reason enough to have some optimism about a summer getaway — at least within your own country.

As people hope to cautiously emerge from lockdown, home vacation rentals are a good alliterative to a crowded hotel, which might be perceived as less safe than alternative options.
But, before you jump and rent someone's home for your vacation, there could be a better alternative that involves swapping your home with another home.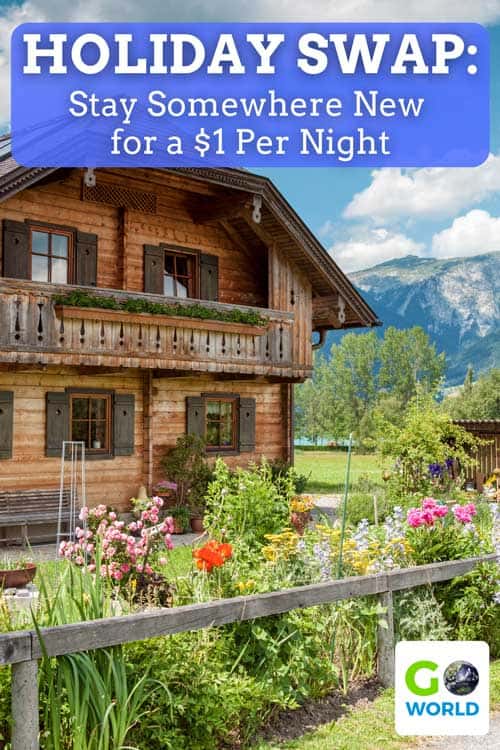 Holiday Swap: Home Exchange Platform
Holiday Swap, is a home swapping platform, that lets you swap homes with someone for as little as $1.
The platform was founded by James Asquith, an enthusiast traveler who visited all 196 countries by the age of 24. He wanted to create a place where people could spend less money on expensive hotels, and more money on experiences.
"Holiday Swap was created to encourage more people to travel," he said. "By worrying less about the costs of having a place to sleep at night, it affords the travelers with more money they can spend on museums, dining, and attractions."

Let's face it. The vast majority of us spend most of our travel budget on transportation and accommodations. That usually leaves us with less money to spend on the things we travel for, like great food and new experiences.
Affordable Accommodations
Home-sharing platforms like Airbnb have surged in popularity in recent years, inspiring even the likes of hotel search engines like Booking and Kayak to add sections where users can now search by home rentals.

Yet, while we might be able to find more budget-friendly options by staying in someone's home over a hotel, it's still not cheap.
In fact, there are fees associated with many home rentals, from the search engine getting its cut to the fees that Airbnb takes. Home Swap offers a much more affordable option.
How Holiday Swap Works
Holiday Swap was designed for travelers to be able to safely swap and host their homes across 185 countries for just $1 per person, per night. First, you create a profile on the platform and decide whether you want to swap, host or both.

Then your search for your desired destination. Holiday Swap also offers featured spaces for inspiration. Once you find a location you like, you simply "like" it. Once you have a match, you can connect with the other person to arrange your swap.
The platform offers subscription plans, in which travelers can do unlimited swaps with other users, instantly messaging unmatched users and bring guests for free.
Some home swappers do their own swap at the same time, while others just host travelers, and others just join the platform to be a guest.
Home Swap is available for bookings in 185 countries. Asquith himself has taken more than 140 flights over the past year, including nearly 70 PCR COVID tests. He advises people to travel responsibly and encourages travelers to start planning their next trip.
Holiday Swap Community
While Holiday Swap originally started as a platform to help travelers save money, it's become a social community. Like-minded people are connecting, sharing stories and planning future trips together.

The global sharing economy could reach $335 billion by 2035 as more and more customers see the value in sharing cars, homes and more.
The popular industry has allowed many to not only save money in their everyday lives but also provided hosts with new income and users and guests with authentic experiences that allow them to fully integrate into a city and its culture.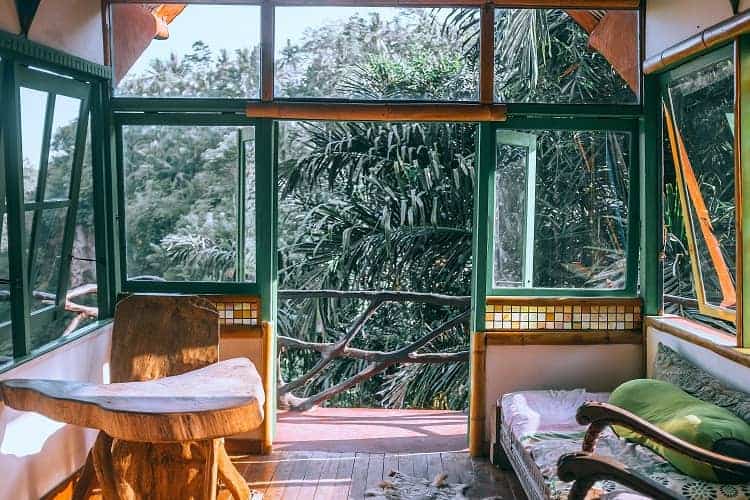 As Travel Opens Up, Demand Will Resume
Asquith loves to travel but admits it will take several years for the airline industry to rebound to what it was before the pandemic began. Still, when it comes to accommodations, he anticipates a strong rebound in the coming months as people likely have a pent-up urge to get out of their hometown and go somewhere new.

"With many people having a strong desire to go somewhere new, and increasingly thinking about their budgets, Holiday Swap lets you save money while experiencing a new destination," he added.

"As people look to stay in places for longer durations and get a change of scenery after being in lockdown for so long, domestic travel is likely to rebound sooner than later," Asquith said. Some destinations are opening up sooner than others.
Holiday Swap is already starting to see a pickup in demand for travel, particularly in markets that are open to tourists like Turkey, United Arab Emirates and Mexico.