Wispy clouds laced the New Mexico sky, three miles east of Taos, on that steamy summer day. I imagined a cool breeze enveloping us at 8,304 feet once we climbed to Devisadero Peak.
Hiking in New Mexico
Touted as moderately difficult, this trail looped past wildflowers and panoramic views of Taos, the Rio Grande Gorge and San Antonio Mountain.
But I sensed this would be no ordinary hike when my husband asked a blind man for directions to the trailhead.
On the advice of the Taos Visitors Bureau, my husband, Dan, and I had parked at El Nogal Picnic Area, crossed Highway 64, and looked for the entrance to the trail.
We kicked through thistle and switchgrass, but found no signs or arrows pointing the way. Between the trees, we spotted a tall guy being led by a guide dog heading in our direction.
They seemed to be the only souls around. Dan asked the man if he and his walking companion could steer us to the trailhead.
"Follow us," he said, "we're going that way now." He was a muscular man, about 65 or older, wearing a U2 rock band t-shirt that read: PAINT THE WORLD YOU NEED TO SEE.
Despite his handicap, he took long, confident strides over the pebble-strewn path. I wondered if he'd hiked this trail before.
I wanted to learn more about him and his blond Labrador retriever, but they took off at a brisk clip once we reached the trailhead.
My quick 'thank you' disappeared into hazy mugginess.
Our Hiking Starts
Dan and I checked the lacings on our boots and shoved our two 20-ounce water bottles into my knapsack. No more than 2.5 hours for this six-mile hike, I figured.
I pondered the words on the blind man's shirt while admiring scarlet paintbrush and scaly pinyon pines on either side of the trail.
Branches of the shaggy-bark junipers twisted gently in the wind. Could the paintings in the man's mind possibly match the beauty before us?
A few hardy souls biked past us on the ascent negotiating sharp rocks and prickly pear cacti in spots no one would choose to fall.
The Mesmerizing View
We trudged up a steep, ankle-twisting stretch, and were rewarded soon with a mesmerizing view of Taos tucked into the Sangre de Cristo Mountains. The name, Devisadero, means lookout point.
From its peak, Taos Pueblo Indians of centuries past stood guard against marauding Apaches, Utes, Kiowas and Comanches riding through the canyon.
Hiking near Taos
The trail echoed with songbirds and the rustling of spiny lizards in the brush. I could feel a gritty, raw wildness with each step as if venturing into uncharted territory.
Days earlier, Dan and I had hiked miles of trails in Colorado's Rocky Mountains where most paths were clearly marked and well-traveled.
Here, in the land of enchantment, signs were scarce. There was less to detract from the rugged landscape and allure, but greater odds of getting lost.
About a quarter of a mile from the trailhead, Dan and I reached a fork. Our guide with the U2 T-shirt had recommended the right fork, the more direct path to the peak.
Save the switchbacks along the ridgeline for the descent, he had said.
Dan dug out the Visitor Bureau's map from his dusty cargo shorts. After studying it for a minute, he waved us to the right.
Chuckling to myself, I resisted teasing him about his dependence on maps. We were on a designated trail, so why not follow our hearts?
The higher we climbed, the more rocks and loose gravel we scrambled up. I grabbed tree branches and roots to balance myself, wondering if I'd stumble on snakes, iguanas or other wildlife in the dense undergrowth.
These sturdy leather boots, I thought, offered protection in the event of a foot-stomping emergency. It was the altitude and humidity, however, that was making my head spin and mouth go dry.
I wiped the back of my neck with a bandanna, and tossed off the knapsack.
"Let's recharge for a minute," I said, handing Dan a water bottle with a snack pack of almonds.
I slugged down a few gulps from the other bottle. "What were we thinking not to keep our water chilled? This is freakin' bath water!"
Dan laughed, the twinkle in his eye saying he was dreaming of ice-cold Coronas at the end of the trail.
"We've made it halfway," he said. "The peak is about a quarter of a mile from the mesquite trees on the right," he pointed, glancing at the map.
A Spiritual Path
Ten minutes later, we were keeping strides with a pair of hikers who said they were training to walk the 500-mile El Camino de Santiago, a spiritual path that stretches from St. Jean Pied de Port, France to Santiago de Compostela, Spain.
I didn't admit to Lynn and Ed that we shared the same aspirations. The couple was middle-aged, like us, but looked as fit as Olympians. We all walked with determined steps as we reached the peak.
We snapped a couple of selfies with a kaleidoscopic view over our shoulders. God's masterful touch reflected in every direction, from the artfully-carved Rio Grande Gorge to the rugged symmetry of the Wheeler Peak Wilderness area.
His divine presence was felt all around us. I bent down close to a purple bellflower, and inhaled its delicate sweetness. Now I was ready for the descent.
Lynn and Ed shot us a thumbs up as they hustled down the path. I stood by the ridgeline, stunned by how steep and twisty it looked.
Dan read the apprehension in my eyes, and asked if my right knee was up to the challenge. Downhill climbing was more difficult for me with that knee, as sports through the years had worn away the cartilage.
But I didn't want to ruin the spirit of our adventure.
"I'll be fine," I smiled, as I envisioned mastering the descent in record time. The trails in Colorado had strengthened my muscles and self-confidence for greater goals.
Dan winked and stayed close, extending his hand while I stretched over jagged pieces of rock, moss-covered tree stumps, and craggy shelves of stone. Not that I needed help, but his emotional boosts moved me forward.
The miles passed. Fine particles of dust covered my boots and clothes and traveled to my throat, making it dry. I yearned for a cold drink.
We'd now been traipsing through the wilderness for 3.5 hours, already an hour more than expected for the whole hike. Dan's pace was dragging, too, so I called a water break.
An oblong-shaped boulder shaded by two cottonwoods seemed a natural place to rest. My right arm tingled with sunburn as I raised a water bottle to my lips.
As fast as I sipped, I spit it out. "Geeez, now the water burns like a cup of tea! I hope we're getting close to the trailhead. I could drink a bucket of ice water, couldn't you? Maybe bathe in it!"
Dan looked more serious than amused. It was the same look he wore when our car tires got stuck in an Irish bog.
The Downhill Path
In this instance, we'd chosen a downhill path as steep as the black diamond trails I had skied in my 20's. Each of us had less than a quarter of a bottle left of water, and my right knee was aching.
The guy with the U2 T-shirt had said this trail was shorter than the one we had ascended. So why were we the only hikers at 3:30 in the afternoon? I looked around and saw complete wilderness, and realized we had fallen off the map.
Signs pointing the way had disappeared a while ago. We continued to teeter down the rocky trail as carefully as tightrope walkers.
Minutes later, we found ourselves on a grassy slope with towering pines and nothing but animal tracks to follow.
Dan and I wandered in circles looking for a trail or a way out, but all we saw were Douglas firs in one direction and a ridge of scattered rocks and twisted roots in another.
I imagined the temperature would drop quite a bit by sundown. Not the most desirable place to spend the night.
Dan was an Eagle scout, but that was of little comfort knowing we hadn't packed proper gear for what was expected to be a leisurely six-mile hike.
My feet felt like we'd already covered 10 miles. And we had set out from the trailhead five hours ago.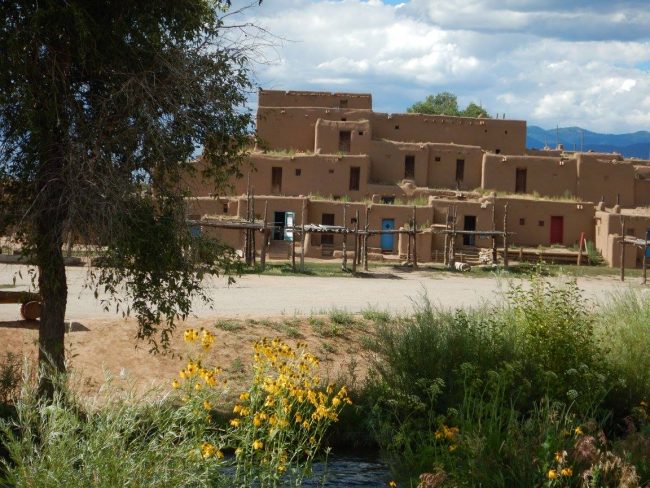 Through a gap in the trees, I spotted something move. I looked closer, and was surprised to see a road straight down from where we stood.
I estimated the distance to be a drop of a thousand feet with narrow ledges and desert plants in between. Dan also spotted the road, and together we scoured the brush for a route down.
That's when I noticed the pistachio nut shells. Not just random shells here and there, but a trail of them leading off to the right. My heart wanted to believe this was the way out. Dan doggedly tried to find where we were on the map.
We followed the shells along a graveled path for several hundred feet, wondering if a fellow hiker had marked the way for those adrift like us.
The distance between shells increased after a mile, and their trail became spotty. Still, I felt safer by the minute. Even if I didn't see a single shell more, I sensed we were getting closer to the road or to a way out.
Thirty minutes later, we stumbled upon a clear path to the road as we emerged from the wild. Dan's face glistened in the heat, and my toes felt blistery in my boots.
Yet, all we craved was water. We crossed the highway, tumbled into our car, and headed for the nearest cantina.
Soon, in the heart of Taos's historic district, Dan and I gravitated to the adobe-style exterior of Doc Martin's Restaurant.
We walked through the dimly-lit dining room to the back courtyard, a more intimate setting adorned with flowers and tiny gold lights.
At a side table shaded by an umbrella, we guzzled two pitchers of ice water while talking about our hike and chance encounters. Despite the blind man's loss of sight, he hung on to his vision.
And, like him, I moved forward with my bad knee. But the way forward wasn't always shown on a map. Sometimes a string of shells pointed the way, or the path less traveled yielded people and places beyond imagination.
Yes, I was open to whatever the trail delivered. After all, memories collected along the way often spring from randomness.
If You Go to Taos:
Visit Taos Pueblo, a complex of multi-storied adobe homes and ceremonial buildings where the Pueblo Indians have lived for more than seven centuries. www.taospueblo.com
Drive the 105-mile High Road between Taos and Santa Fe and travel through scenic backroads and mountain villages with strong Spanish roots.
A highlight is the San Francisco de Asis Church, the most photographed and painted house of worship along the way. www.taos.org/plan-your-trip/maps-resources/driving-maps/high-road-taos-santa-fe/
Author Bio: Dorothy Maillet is a writer and adventurer from Irvington, NY. Her travels have taken her across Europe, Asia, Africa and North America. She has been a freelance feature writer for Gannett Newspapers, and her stories have appeared in the anthology, A Pink Suitcase: 22 Tales of Women's Travel, Pembrokeshire Life (Wales), More Magazine, Westchester Life, and BootsnAll Travel Guides.