Truth be told, I was wildly unprepared when I decided to go on an eight-day hike in Nepal about three years ago. I was wearing borrowed hiking shoes, I hadn't trained for walking long distances and being from the flattest country on earth (The Netherlands), I had no experience with altitudes.
Despite all this, hiking in the Himalayas is an experience I will never forget and I would highly recommend it to anyone. Here's why:
The Views Are Out of This World
Well, not really of course – they're at a summit of roughly 5000 meters. But during my hike in the Himalayas, I truly saw the most beautiful sights I had ever seen.
I walked past wild, icy rivers that carve their way through the mountains with yaks grazing beside the path. And all the while the promise of those snow-capped peaks were in the distance. Even monkeys climbed out of their trees to see who was passing through their territory.
The environment was beautiful from the beginning but at the top, the panorama was breathtaking – even more so than the altitude.
You'll Find Strength You Didn't Know You Had
Let me tell you, this kind of tour is not meant for those too attached to luxury. The accommodation is simple and lacks certain comforts that we often take for granted, such as central heating. I went in January, and on the coldest night, the temperature dipped below -10 degrees Celsius.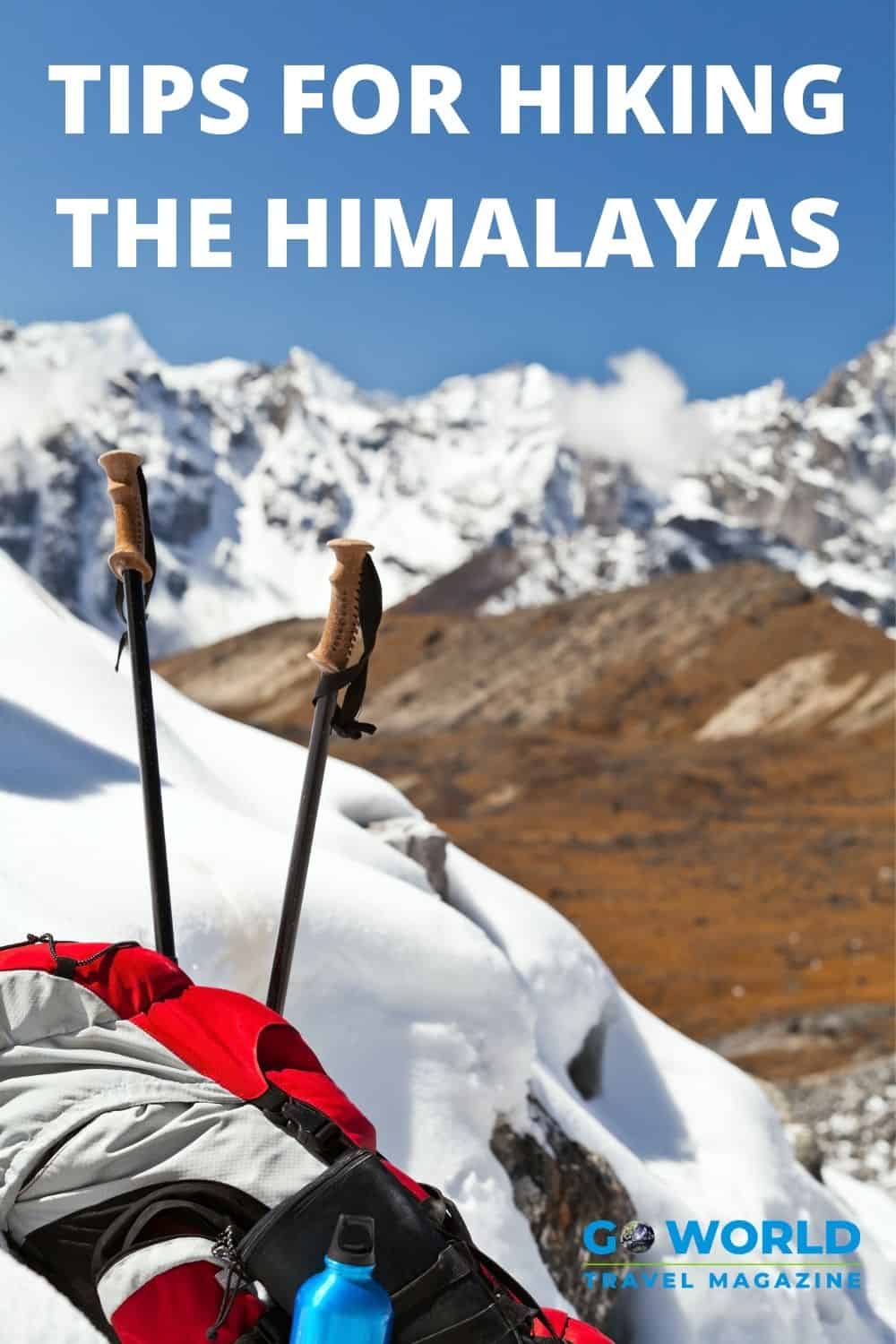 The hiking itself was no walk in the park either. On average, we walked for 8 hours a day and at times we had to use both hands and feet to get to our next stop. I remember walking over one bridge that allowed us to cross a canyon of at least a hundred meters deep.
Showers are not available everywhere (or in our case, anywhere ­– the pipes were frozen), and you'll have to get used to squat toilets. But if you can get past all this, it is so worth it. You'll realize that you are stronger, tougher and more resilient than you thought. If you can do this, you can do anything.
It Makes You Appreciate the Little Things
You've never tasted anything so delicious as a portion of dal baht after feeling drained from a full day of hiking. Even though it's the same thing you've eaten for the past six nights. Not to mention the Snickers bar you manage to find, which basically feels like the holy grail.
You've likely never imagined steaming milk fresh from the yak would be so good as when it helped you regain your strength. Or that you could be that happy with a bucket of hot water after not having showered for a week.
A journey like this helps you shift your perspective and makes you realize there are so many little things in your day-to-day life to be grateful for. And finding this gratitude really does make you a happier person.
You Get to Know Yourself Better
I was travelling with my brother – and a guide, of course – and we spent a lot of time playing games, singing songs and talking for hours on end. But even the most talkative person will run out of conversational energy on a tour like this. Meaning you get to spend a lot of time in your head.
Often in our day-to-day life, we don't really take the time to delve deeper into our thoughts – they are just kind of there. But although physically the hike is quite taxing, mentally there are lots of space to explore your own thinking.
You also get to know yourself in more tangible ways: what are your limits? Can you push them a bit further? However corny it may sound, it is more than solely a physical journey.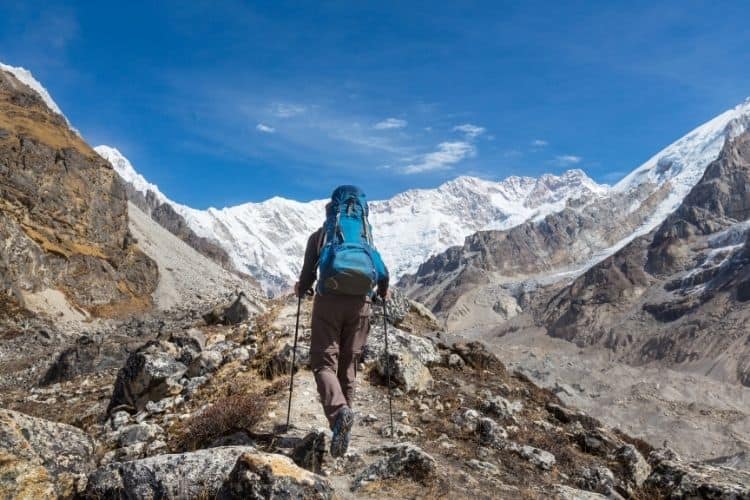 Quick Tips for Hiking in the Himalayas
If these reasons convinced you to take on this adventure, please prepare better than I did. Although I survived, there are a few precautions I could have taken to make hiking in the Himalayas a bit more comfortable.
First, bring good hiking boots that you have worn before. You don't want to have to break them in on your trip, that's a guarantee for blisters. Pack as light as you can, but bring enough warm clothing, a good sleeping bag and water purification tablets, just in case.
I would also recommend selecting a trail that is lesser-known. The image of just you and the mountains is a whole lot more romantic than packing up the path in a long line of travellers.
I hiked in the Langtang valley, north of Kathmandu. It was very quiet there, both in the surroundings and in the lack of people. Some days, I came across nobody else at all. I understand from other travellers that the trail of the popular Annapurna trek coincides with busy roads full of speeding cars.
All of the stops we passed on our hike were not accessible to motorised traffic. Other than that, it's just a matter of determination and a positive attitude. You can do it.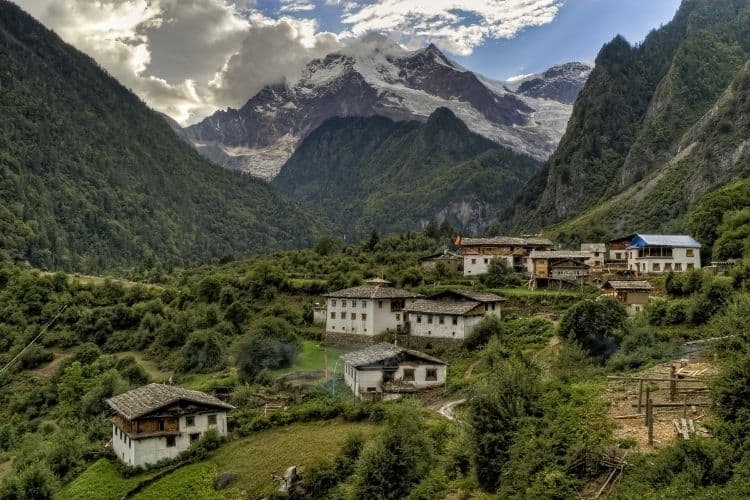 If You Go:
I booked my hike with Nepal Eco Adventures – I really liked the tour but do be sure to check out other companies to find something that suits you.
My backpack is a 45+10 litre one from Deuter, and I am quite happy with it. The size should also be enough for an 8-day hike like I did. Decathlon offers most of the gear you need for a friendly price.
Lastly, I booked my hike before getting on the plane to Kathmandu. Although in high season this might be a good idea considering the number of aspiring mountaineers flocking to the home of Mount Everest, in low season you could also find a suitable company once you arrive.
There are more trekking agencies than you can imagine.
Book This Trip
Ready for a life-changing adventure to Nepal? Start planning your trip with insider tips on how to get around, hotel and VRBO accommodations, local restaurant recommendations and more through TripAdvisor and Travelocity.
Make the most of your trip by booking additional Nepal activities, expert-led tours and skip-the-line tickets through GetYourGuide. Find more information and book your dates here.
Author Bio: Robin van Gammeren is a Dutch freelance journalist, currently based in the north of the Netherlands. At the moment she is writing a thesis to finish her MA in Journalism, but her aspiration is to travel through Europe in a self-converted van and to tell heart-lifting stories from every corner of the earth.